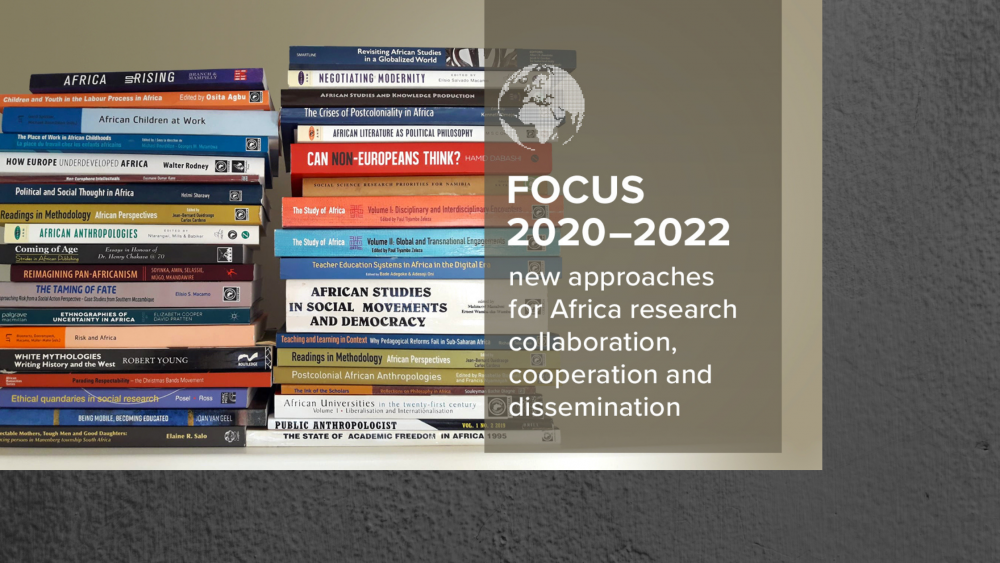 Who are we?
In 2015 WUN formed a Global Africa Group to enhance the opportunities – enabled by our global network – to build research collaborations, innovations and impact in support of Africa's development agenda. The Global Africa Group builds on the existing expertise and international partnerships amongst the Worldwide Universities Network's members, in Africa and abroad, to identify sustainable and equitable solutions to critical local, regional and global challenges of relevance to Africa.
What do we do?
Our targeted collaborative research program is designed to support sustainable development and capacity-building in Africa through providing the evidence-base for innovations and impacts in both the natural and social sciences. Our five research priorities sit at the intersection of WUN's existing expertise and research collaborations, Africa's development agenda as outlined in the African Union's Agenda 2063 and the UN Sustainable Development Goals.

Our five research priorities:
• Environmental change and food security
• Public health
• Governance, inequality and social inclusion
• Higher education and research capacity
• Natural resources for inclusive growth and sustainable development
How do we do it?
Using a regional research hubs model centred upon our African members (University of Cape Town/Southern Africa; University of Ghana/West Africa; and University of Nairobi/East Africa), global-regional collaboration and mobility are the cornerstones of our approach. Our comparative advantage is that we provide practical opportunities for international and African researchers to connect both across and beyond the continent. Through people-to-people links and mutually-developed research programs, the WUN Global Africa Group is building research capacity to harness Africa's vast potential with an African-centred research agenda.
The three-year 
Strategic Plan 2016-18
 for the WUN Global Africa Group aims to strengthen the depth of WUN's engagement with Africa around our five African-focused research priorities. We work to achieve our objectives through local, regional and international development partnerships.
Please get in touch if you would like to know more about the network and how to be involved. We look forward to hearing from you.
Co-Chairs, WUN Global Africa Group: 

For more information, contact Wilna Venter, WUN Coordinator for the Global Africa Group.
---
Resources
Documentation and presentations
Videos
"Re-thinking North-South cooperation and knowledge production for SDGs" (2020). GAG workshop. 15 Dec 2020. Online. > view  (6 videos)
"Remapping Africa through peace parks: What future for the continent?".  Prof. Maano Ramutsindela, GAG Co-Chair (2018). University of Cape Town Vice-Chancellor's Inaugural Lecture. 21 Feb 2018. University of Cape Town, South Africa. > view
Publications
GAG collaborative book project: "Africa and the Sustainable Development Goals" (2020) > view
Research
There are several Africa-related research projects funded by the WUN through interdisciplinary research groups (IRGs).
IRGs 2020:
Who's involved
Dr Divine Fuh, University of Cape Town (Co-chair)
Associate Prof Isabella Aboderin, University of Bristol (Co-chair)
Dr Floretta Boonzaier, University of Cape Town
Prof Sue Parnell, University of Bristol
Prof Anne K. Bang, University of Bergen
Prof Bukola (Oladunni) Salami, University of Alberta
Dr David Mickler, University of Western Australia
Dr Gerard McCann, University of York
Dr Han Aarts, Maastricht University
Dr Kate Ward, University of Southampton
Dr Lawal M. Marafa, Chinese University of Hong Kong
Dr Pei-Jung Lu, National Cheng Kung University
Prof Rachael Gooberman-Hill, University of Bristol
Dr Robert Akparibo, University of Sheffield
A/Prof Susannah Sallu, University of Leeds
A/Prof Anna Medee, University of Leeds
Prof Winnie Mitullah, University of Nairobi
Dr Susie Jim, University of Bristol