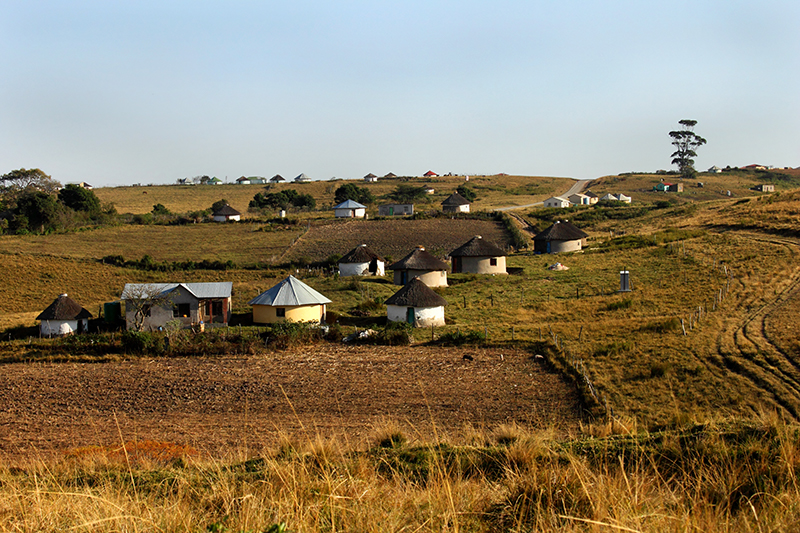 Understanding the social and environmental impacts of climate change and other drivers of change in Africa requires systemic and longitudinal place-based research.
Through a landscape scale of analysis and action, it is possible to gain a systemic understanding of the interactions between global and local change and risk and individual livelihood options, agency, and adaptation strategies. Landscapes thus provide an ideal unit of analysis for considering the interacting impacts of change on biodiversity, ecosystem services, and local livelihoods and for realising new pathways towards a more resilient future.
Living labs
The establishment of landscape-level 'living labs' provides the opportunity to build a holistic and in-depth understanding of multiple components of each landscape and to interact with communities and other stakeholders to identify problems and explore solutions.
Adopting a landscape approach brings together researchers from different disciplines working on livelihoods and adaptation, environmental history, ecosystem services, hydrology, biodiversity, agriculture, forestry, climate risk and water, energy, and food security and provides opportunities to explore solutions such as ecosystem-based adaptation, stewardship, disaster risk reduction, agroecology, restoration, and ecological infrastructure, amongst others.
Co-production of knowledge and co-learning
An ongoing and regular presence in a site helps to establish relationships of trust and opens the door for knowledge co-production processes, fostering co-learning and collaboration across groups within the landscape. Local stakeholders are then able to shape the research agenda by identifying areas of need and co-designing projects with researchers and postgraduate students.
Our consortium will develop a conceptual framework, research agenda, and broad protocol for three long-term, comparative landscape-level research sites overseen by three African universities (from South Africa, Kenya and Ghana)  who are partners in the African Research University Alliance (ARUA) Centre of Excellence in Climate and Development.
This will provide a shared programme of work for the consortium and ARUA partners moving forward, facilitating cross country comparison, generic lessons, and a common basis for fundraising and postgraduate research and training.  A key step in the process will be a review of the literature on climate-smart landscape approaches and the integration of indigenous knowledge systems into these within the African context.
Outcomes
2019
Publications
Shackleton, et al. (2019). Editorial for Special Issue: "Livelihood and Landscape Change in Africa: Future Trajectories for Improved Well-Being under a Changing Climate". Land 8, 114; DOI:10.3390/land8080114. 

Special issue entitled "Collaboration and Multi-Stakeholder Engagement in Landscape Governance and Management in Africa: Lessons from Practice"of the journal LAND  –  (see abstracts)
Workshops
African Resilient Landscapes workshop, University of Cape Town, Cape Town, 20-22 May 2019, 21 researchers (including several early career researchers) and practitioners from across the network.  Report produced and special issue of the Journal Land on collaboration and governance in African landscapes initiated.
African Resilient Landscapes workshop, Nairobi, Kenya, 28-30 November, 8 researchers
Other
ARUA-UKRI Partnership Programme for Capacity Building, Building African Capacity for Climate and Development Challenges received funding for multi-stakeholder workshops in the identified landscape sites.
Who's involved
Sheona Shackleton, African Climate and Development Institute (ACDI), University of Cape Town
Chris Gordon, Institute for Environment and Sanitation Studies (IESS), University of Ghana
Maggie Opondo, Institute for Climate Change Adaptation (ICCA), University of Nairobi
Marty Luckert, Department of Resource Economics and Environmental Sociology, University of Alberta
Susannah Sallu, School of Earth and Environment, University of Leeds
Phosiso Sola, ICRAF, Nairobi
George Outa, University of Nairobi