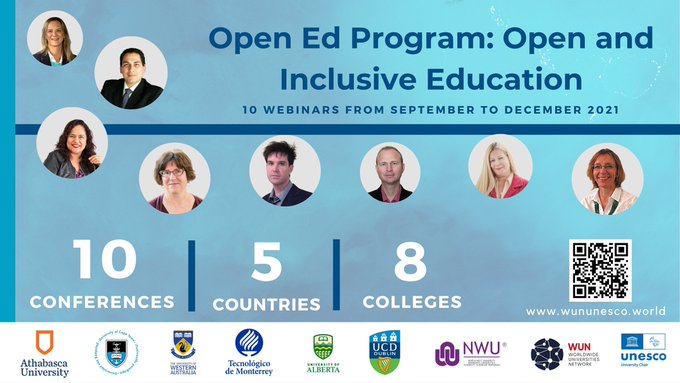 WUN OpenEd is a WUN-UNESCO/ICDE collaboration aiming to offer open online education to mitigate the global COVID-19 impact on education. The program kicked off on 29 September 2021 with 10 webinars for potential users (teachers, students, administrators).
The final session in this series of 10 webinars is a live workshop to Introduce Inclusive Design methods and the mission of the SMARTlab model, addressing the need for technology innovation supporting real social change, at scale. "We are creating a global network of hubs to support open-source creative innovation in the service of diversity, inclusion, and respect for all the world's citizens, using advanced technologies".
Led by Professor Lizbeth Goodman, University College Dublin, Chair of Creative Technology Innovation and founder-director of the SMARTlab Digital Media Institute and the MAGIC Multimedia & Games Innovation Centre.
Information and registration. For more information on this WUN research project please visit this page.