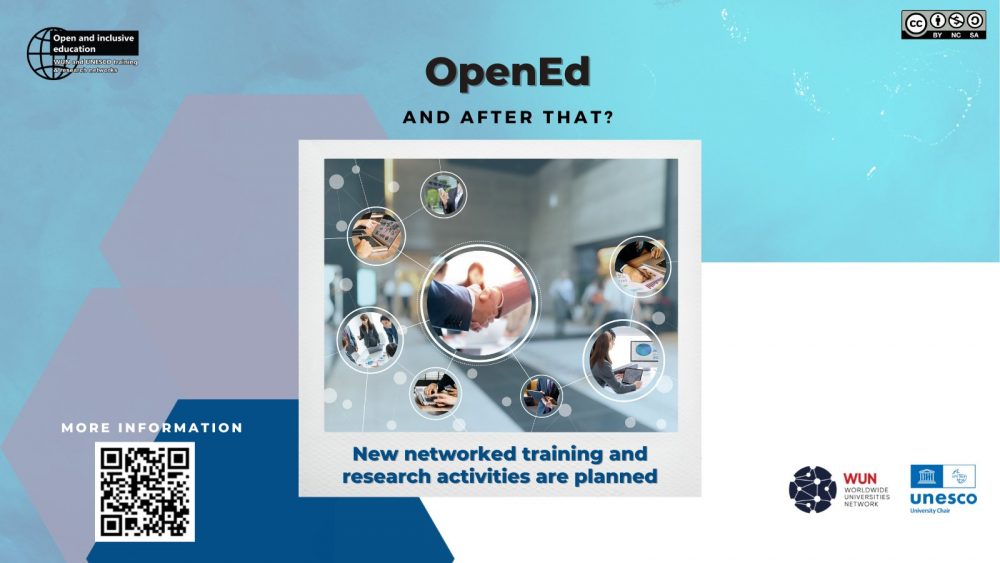 WUN OpenEd is a WUN-UNESCO/ICDE collaboration aiming to offer open online education to mitigate the global COVID-19 impact on education. The program kicked off on 29 September 2021 with 10 webinars for potential users (teachers, students, administrators).
The ninth webinar in this series will include a discussion of the nexus between open, inclusive education, social justice, and open textbooks. These concepts will be unpacked and the key findings of research in this area will be shared and debated.
Information and registration. For more information on this WUN research project please visit this page.