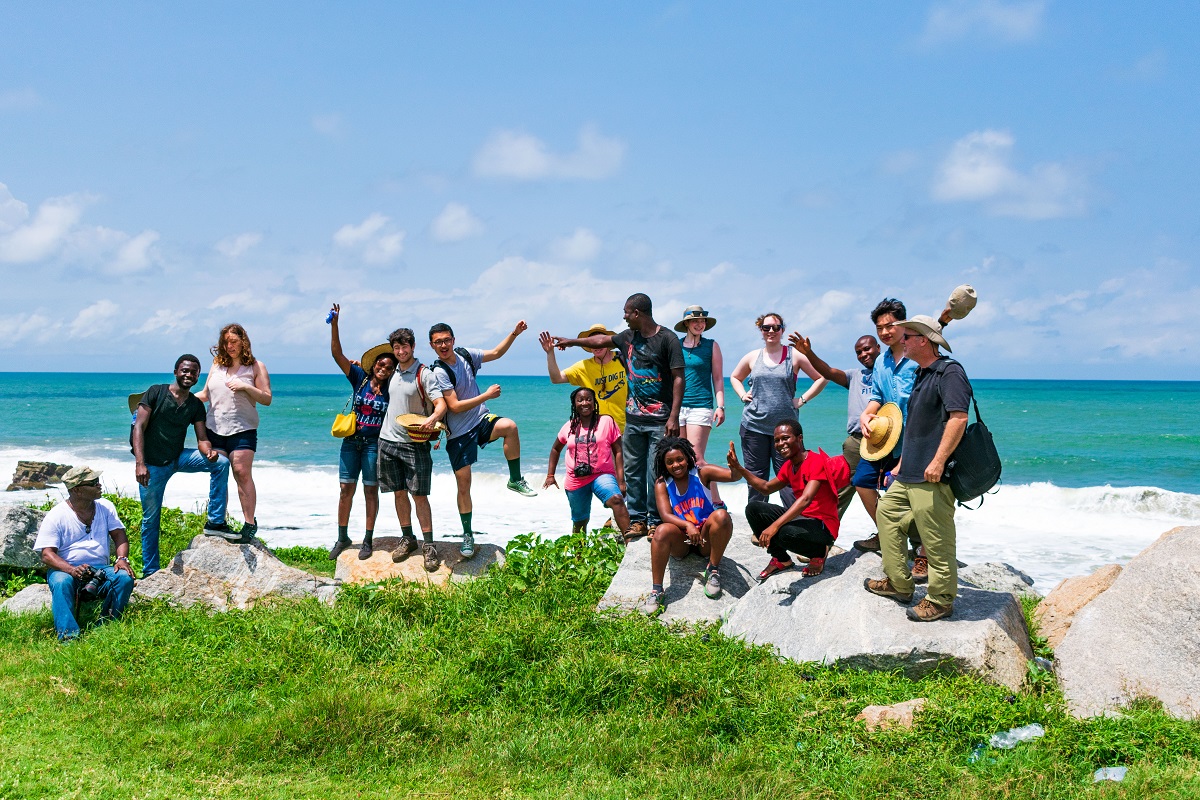 Photo via the University of Ghana
The Worldwide Universities Network (WUN) Summer School, hosted by the University of Ghana, is now accepting applications.
The Summer School will be held in the Northern Hemisphere Summer at the University of Ghana, from 2-11 July 2023.
The program explores the interconnection between climate change, migration, and biocultural heritage in the landscapes of West Africa, and will take students out of Accra to Mole National Park, Kumasi, and Elmina.
Undergraduate students from any WUN member university are eligible to apply. There are no disciplinary requirements, students who are interested in exploring multidisciplinary solutions to global challenges and in exploring the impacts of climate change on biological resources, migration, indigenous people, traditional communities, and biocultural heritage in West Africa are encouraged to apply.
CLICK HERE FOR FULL DETAILS AND TO APPLY
Key information:
Date: 2-11 July 2023
Location: Accra, Mole National Park, Kumasi, and Elmina, Ghana
Host: University of Ghana, Accra, Ghana
Application deadline: 17 April 2023