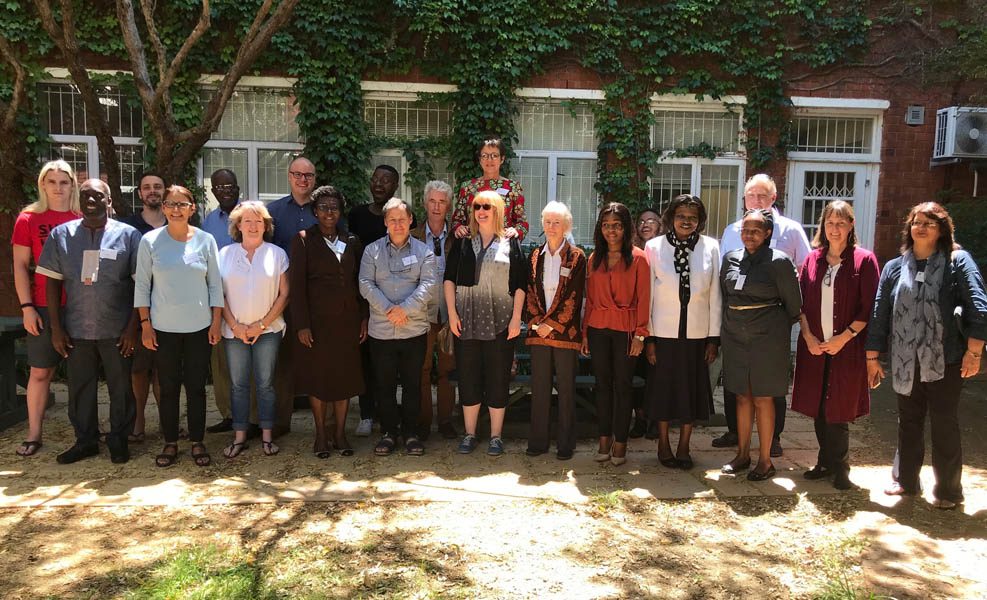 Photo: Participants at the WUN GAG author workshop for the collaborative book project Africa and the Sustainable Development Goals, University of Cape Town, 2 December 2017
---
The WUN Global Africa Group (GAG), a 14-member WUN regional group co-chaired by Professor Maano Ramutsindela (University of Cape Town) and Dr David Mickler (University of Western Australia), was formally launched on 8 June 2017 in Accra by the Vice-Chancellor of the University of Ghana, Professor Ebenezer Owusu.
It has been a busy half year for the WUN Global Africa Group (GAG). The launch workshop, which also served as preparation for the 2017 WUN RDF round, included two days of collaborative discussions on project ideas and teams. 
Around 70 participating WUN researchers were grouped by GAG's five priority themes of environmental change and food security; public health; governance, inequality and social inclusion; higher education and research capacity; and natural resources for inclusive growth and sustainable development.
Following this workshop, delegates travelled to Cape Coast Castle and Kakum National Park to learn about the historical slave trade and contemporary environmental challenges facing Ghana.
Shortly after the launch, a small WUN delegation travelled to the University of Nairobi to meet with Vice-Chancellor Professor Peter Mbithi and his senior leadership team to introduce and welcome UoN to WUN and GAG as a new member.
On 2 December, GAG held an author workshop at the University of Cape Town for the GAG collaborative book project Africa and the Sustainable Development Goals, which includes some 53 contributing WUN co-authors. The book will be published in late 2018/early 2019 by Springer.
Following an invitation by Professor Mbithi, and in line with the group's  Strategic Plan 2016-18 to support the three African WUN members as regional research hubs, and to promote researcher mobility, the WUN Global Africa Group will hold its next annual research workshop at the University of Nairobi in 2018. More detail will follow soon.