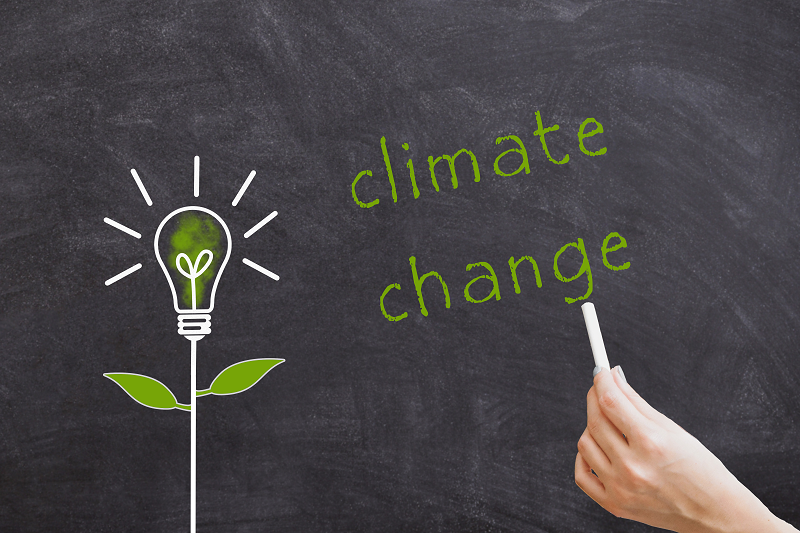 SUMMARY
A multimedia set of resources called "Education in a Warming World" aims to help educators effectively address the climate crisis in undergraduate courses. The project includes short videos, a podcast series with climate experts, and positive examples of academic work that brings climate action into the community. The team creating the toolkit brings expertise from around the world and from a wide range of academic disciplines. Together, their approach avoids doom and gloom and puts the focus on structural drivers of the crisis.
STORY
How can educators effectively address the vast and urgent subject of the climate crisis? A toolkit aims to help.
A multidisciplinary group of researchers from around the world is working on this set of resources, a multifaceted project they call "Education in a Warming World."
"Each discipline has its own way of teaching the climate crisis and that may or may not include the structural drivers of the crisis," says Orla Kelly, principal investigator of the project, which has support from the Worldwide Universities Network (WUN) 2020 Research Development Fund.
"Given that we have about nine years to reduce our emissions by at least 50%, that needs to be covered in every course."
The researchers met virtually during the pandemic, which pushed them to think expansively about how to reach their audience: university-level educators and their students. They landed on a multimedia approach that could engage students in a wide range of courses.
The "Education in a Warming World" toolkit will include:
a series of 10 brief videos about various aspects of the climate crisis for presentation in undergraduate courses;
a scholarly publication highlighting best practices in campus/community sustainability efforts;
network-building for researchers working at the intersection of sustainability and education; and
a 12-episode podcast series in which climate experts discuss the challenges of teaching—and living—at a moment of massive ecological uncertainty.
Conveying the scope and urgency of the climate crisis can be tricky, Kelly acknowledges. To inform students productively, the videos are brief and steer away from unmitigated doom and gloom.
"Doom is the latest iteration of climate denial," says Kelly, citing a recent and rapid shift in anti-sustainability rhetoric from "it's not real" to "it's too late." To motivate students and direct them toward productive avenues of action, Kelly says "we have to pay attention to power." An exclusive focus on the physical sciences wouldn't convey the structural drivers of the crisis and its uneven impacts around the world.
"The climate crisis transcends disciplinary boundaries," says Kelly, assistant professor in social policy at the University College Dublin School of Social Policy, Social Work, and Social Justice.
Regional disparities in the global crisis also influence the composition of the research team. Kelly's collaborators in Australia, for example, have faced catastrophic bushfires. Others, such as those in Ireland and The Netherlands, may have felt more shielded from catastrophe but have just witnessed devastating floods in Europe.
The researchers' individual areas of expertise are also diverse. Science communications, social psychology, global health, and science education are all represented on the team.
Their academic paper cites three other WUN projects that take create climate education opportunities beyond any one discipline—and beyond academia:
A partnership between the University of Lausanne (UNIL) and the city of Lausanne to meet its ambitious goal of carbon neutrality by 2030;
A knowledge-sharing and collaborative partnership between University College Dublin and Vietnamese universities focusing on economic and geographic disparities in climate impact;
A teaching/learning toolkit from Maastricht University, available in multiple languages, for educating nursing students about sustainability.
The WUN partner universities for "Education in a Warming World" are Maastricht University, Makerere University, University College Dublin, the University of Ghana, the University of Lausanne, and the University of Southampton.