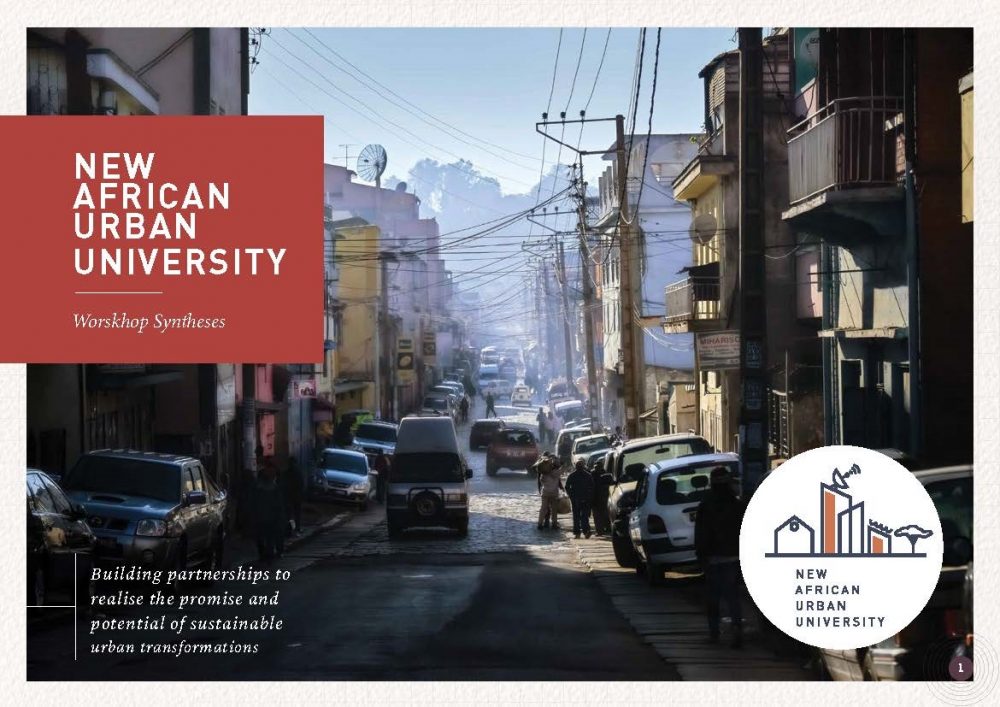 The WUN research consortium "The New African Urban University: Building partnerships to realise the promise and potential of sustainable urban transformations" has published "The New African Urban University workshop synthesis report" which includes a set of summary briefs that describe the outcomes of three workshops that have taken place in the first quarter of 2022:
Workshop 1: Urban Africa: Issues, Processes and Dynamics
Workshop 2: Urban Knowledge: Methods and Approaches
Workshop 3: Curriculum Development and Pedagogy
Principal Investigator Associate Professor Zarina Patel from the University of Cape Town, summarises the report as follows:
The New African Urban Universities (NAUU) workshop synthesis report is the culmination of months of discussion, exchange, and learning across the network partners. Supported by WUN, the NAUU project developed a partnership between five African Universities, and four Universities based in the Global North, with a strong track record of partnering with African Universities on urban questions. The network coheres around the assumption that universities must play a role in addressing the 2030 United Nations Sustainable Development Agenda, in particular, SDG 11, to make cities inclusive, safe, sustainable and resilient.
A key objective of the partnership is to create spaces for global and local dialogue about the necessary systemic changes in different higher education sectors to optimize and integrate research, curriculum development and support transdisciplinary approaches for the implementation of SDG 11 in African cities.
The workshops engaged with the promise and potential of African universities to support the steering of just and sustainable urban transitions. Exchange and learning between and amongst African and global north partners provided the opportunity to foster a more global and inclusive understanding of systems changes required by African universities. The report outlines a research agenda that will serve to lay the foundation for a distinctive approach to theory and practice in the positioning of African universities as key actors in shaping African urban futures.
View/download the report here and visit the project's website for more information.