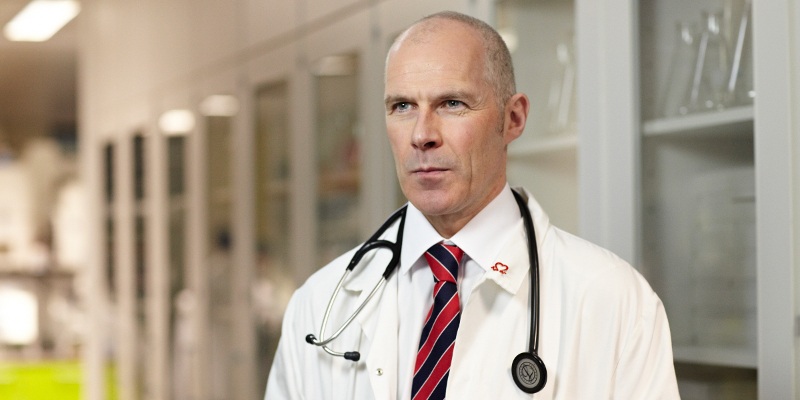 The British Heart Foundation (BHF) is investing £1.4 million in the University of Leeds to help counteract the risk of heart disease in people with diabetes.   
The new funding, announced on Friday 23 October, is part of the BHF's new research strategy which commits to spending over half a billion pounds on research in the next five years.
Professor Mark Kearney, from the School of Medicine, is leading a team looking at ways to help protect people with diabetes from an increased risk of cardiovascular disease.
He said: "Heart disease is the main cause of premature death for people with diabetes. We hope that with this BHF funding we will be able to develop new ways to treat the heart and circulatory complications suffered by people with type 2 diabetes, which are urgently needed."
Over 3.3 million adults in the UK are diagnosed with diabetes. They have a much greater risk of developing heart disease, as the high levels of glucose in their blood can affect the walls of their arteries. 
This makes people with diabetes more likely to develop fatty deposits within their arteries, a major risk factor for developing cardiovascular disease.
The research teams hopes to discover whether targeting a protein found in the lining of blood vessels called Insulin-like growth factor 1 (IGF1) could reduce the risk of fatty deposits forming.
The IGF1 binds to another receptor in blood vessels, known as the insulin receptor and blocks the action of insulin. This means that insulin can't move glucose from the blood into the body's cells and a person's blood glucose levels remain high.
Over the last 10 years the BHF has funded over £28 million worth of heart disease research at the University of Leeds. 
The half a billion pounds pledged by the BHF as part of their new national research strategy will be used to fund the best researchers working across all areas of cardiovascular disease research.
Professor Peter Weissberg, Medical Director of the British Heart Foundation, said: "This research, undertaken at the University of Leeds, could prove vital in our efforts to reduce the risk of cardiovascular disease in people with diabetes.
"Cardiovascular disease causes more than a quarter of deaths in the UK, around 155,000 deaths per year. It's only by funding more research like this that we'll see the burden of this disease on the UK population decrease.
"The BHF exists to end the suffering caused by all forms of heart and circulatory disease and we're committed to funding the very best researchers doing the highest quality research in order to achieve that goal."  
Mark is a BHF Professor of Cardiovascular and Diabetes Research and more details of his work can be found here. 
Watch Professor Kearney feature in a BHF advert, aimed at showing how devastating heart disease can be and that it can affect anyone. You can also see Professor Mark Kearney discusses the work at the University of Leeds, investigating the links between diabetes and cardiovascular disease, here.   
Further information  
Photo: Mark Kearney. Contact the University of Leeds press office on 0113 343 4031 or email pressoffice@leeds.ac.uk 
Professor Kearney is part of the Leeds Institute of Cardiovascular and Metabolic Medicine (LICAMM) which focuses on laboratory, clinical and applied biomedical research into common chronic disorders and non-communicable disease.    
This includes research into cardiovascular disease, diabetes, cancer, neurodegenerative diseases, reproduction and early development, child health and lifecourse epidemiology.
Learn more about the BHF's commitment to the vital research here.