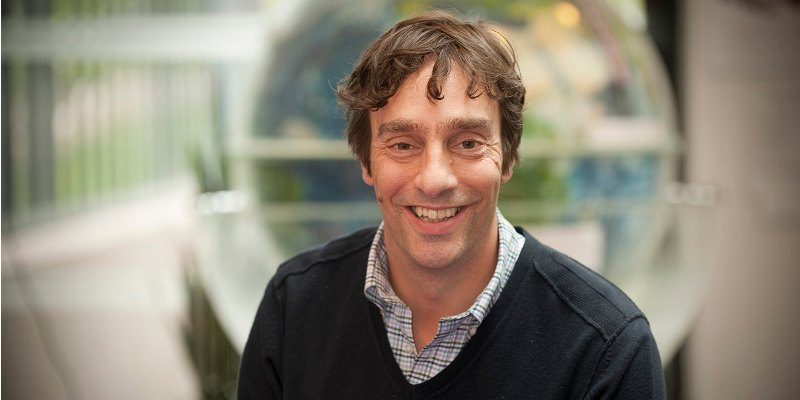 The University of Leeds has been awarded £3 million by the Natural Environment Research Council (NERC) to shed light on why the climate is warming at an uneven rate with pronounced pauses and surges.
The project, which will be led by Professor Piers Forster from the School of Earth and Environment, is funded via NERC's new 'highlight topics' – one of the research council's new ways of funding strategic research.
Professor Angela Hatton, chair of NERC's Science Board, said: "Highlight topics are designed to give the scientific community a greater role in identifying areas that need strategic research funding. This first group of projects will provide important knowledge to help society deal with problems including biodiversity loss, nanoparticle pollution and environmental change."
The eight projects selected align with NERC's strategic vision of putting environmental science at the heart of sustainable management of the planet.
Professor Forster said: "It is exciting that the University of Leeds is leading a UK-wide project to make better prediction of global temperature changes over 10-year periods. The research we are proposing is at the cutting edge of climate science and will help ensure the UK remains world-leading."
Professor Graham Underwood, chairman of NERC's Strategic Programme Advisory Group (SPAG) said: "The environmental science community responded magnificently to the challenges of the first highlight topics and these projects are well-aligned with the aims of SPAG. I'd like to thank all the applicants and those involved in the assessment that selected these excellent projects."
The second highlight topic call is currently running with proposals under peer review, and the third call is expected in spring 2016, once SPAG considers the latest ideas submitted by the community.
Further information
Professor Piers Forster is available for interview. Please contact Sarah Reed, Press Officer at the University of Leeds, on 0113 34 34196 or email s.j.reed@leeds.ac.uk.