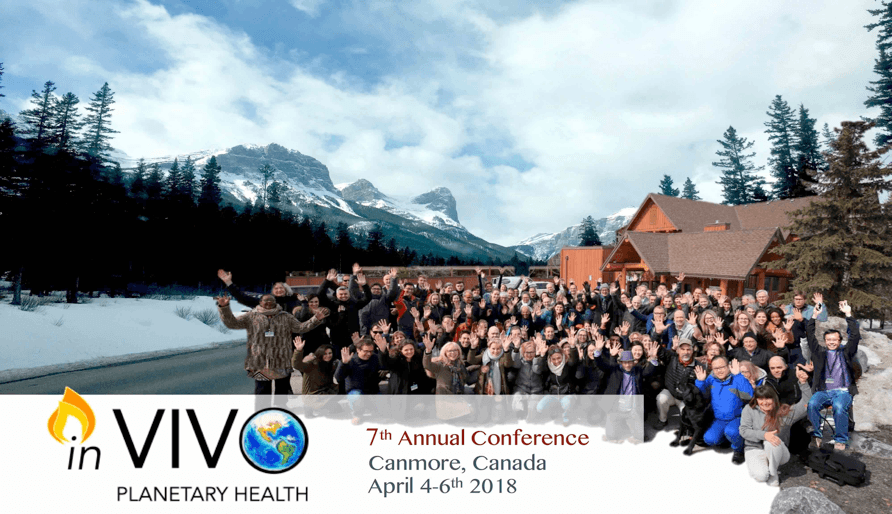 Professor Susan Prescott, Founder and Director of WUN's International Inflammation Network, better known as in-FLAME, recently announced that the Network has officially changed its name to inVIVO Planetary Health. 
in-Flame rebranded to 'inVIVO' to better reflect the agenda of their successful 2018 meeting, held 4-6 April 2018 in Canmore, Alberta. More information on the Network's 7th Annual Conference can be found here . 
"Our new name 'inVIVO' was chosen to reflect the vitality, awe and all-encompassing nature and biodiversity of life within and around us. As well as the biological and scientific use of the word, its wider meaning captures the deeper purpose and broader elements that are key to personal, public and planetary health. Inspired by the latin roots of the word:
"I live, am alive, have life; I support life, I eat and drink; I pass my life in certain manner, pursue a certain course of life; I live well, I live in earnest, enjoy life…..alive, living; living, green, fresh, vigorous, lively, active, strong, native" (Hanson 1866)" 
The concept of planetary health emphasizes that human health is intricately connected to the health of natural systems within the Earth's biosphere—and that the health of all species depends on the health, biodiversity and stability of whole systems. Planetary health is a product of human social, political and economic 'ecosystems'.
The global challenges facing humanity include climate change, biodiversity losses, population growth, grotesque socioeconomic inequalties, environmental degradation, health disparities, the dominance of ultra-processed foods, and the pandemic crisis of non-communicable diseases (NCDs). In addition, there is ongoing political polarization and conflict, and growing'dis-ease' which compromises quality of life and sets individuals on a path to NCDs. These concerns are all interrelated; health at all levels—person, place and planet—is interdependent. The inVIVO Planetary Health agenda seeks to address this by promoting both evidence and advocacy for these issues for personal, public and planetary health.
Call for submissions
inVIVO Planetary Health has formed a partnership with open access journal Challenges and are now inviting contributions for a special Issue on Planetary Health. 
Deadline: 31 October 2018 More information  
 Visit the new website for news and updates including abstracts of the 2018 meeting and follow inVIVO Planetary Health on twitter @inVIVO_Planet