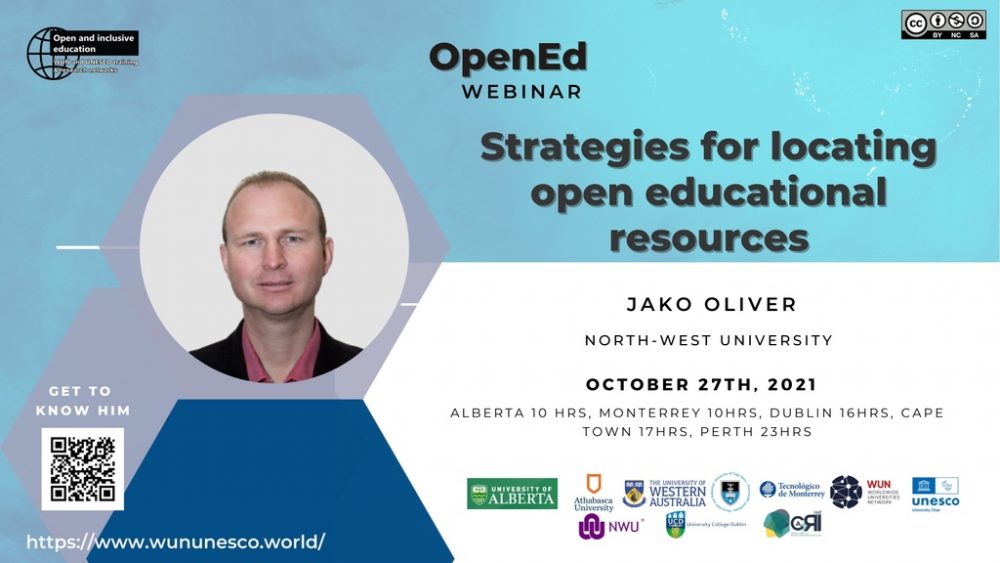 WUN OpenEd is a WUN-UNESCO/ICDE collaboration aiming to offer open online education to mitigate the global COVID-19 impact on education. The program kicked off on 29 September 2021 with 10 webinars for potential users (teachers, students, administrators).
The fifth webinar in this series aims to unpack the affordances of localization of OER towards situating learning resources for specific students as well as provide practical guidelines on how to localize OER. Attendees will be able to determine the nature of localization required and collaboratively adapt resources through internal or external localization.
Information and registration.
For more information on this WUN research project visit this page.