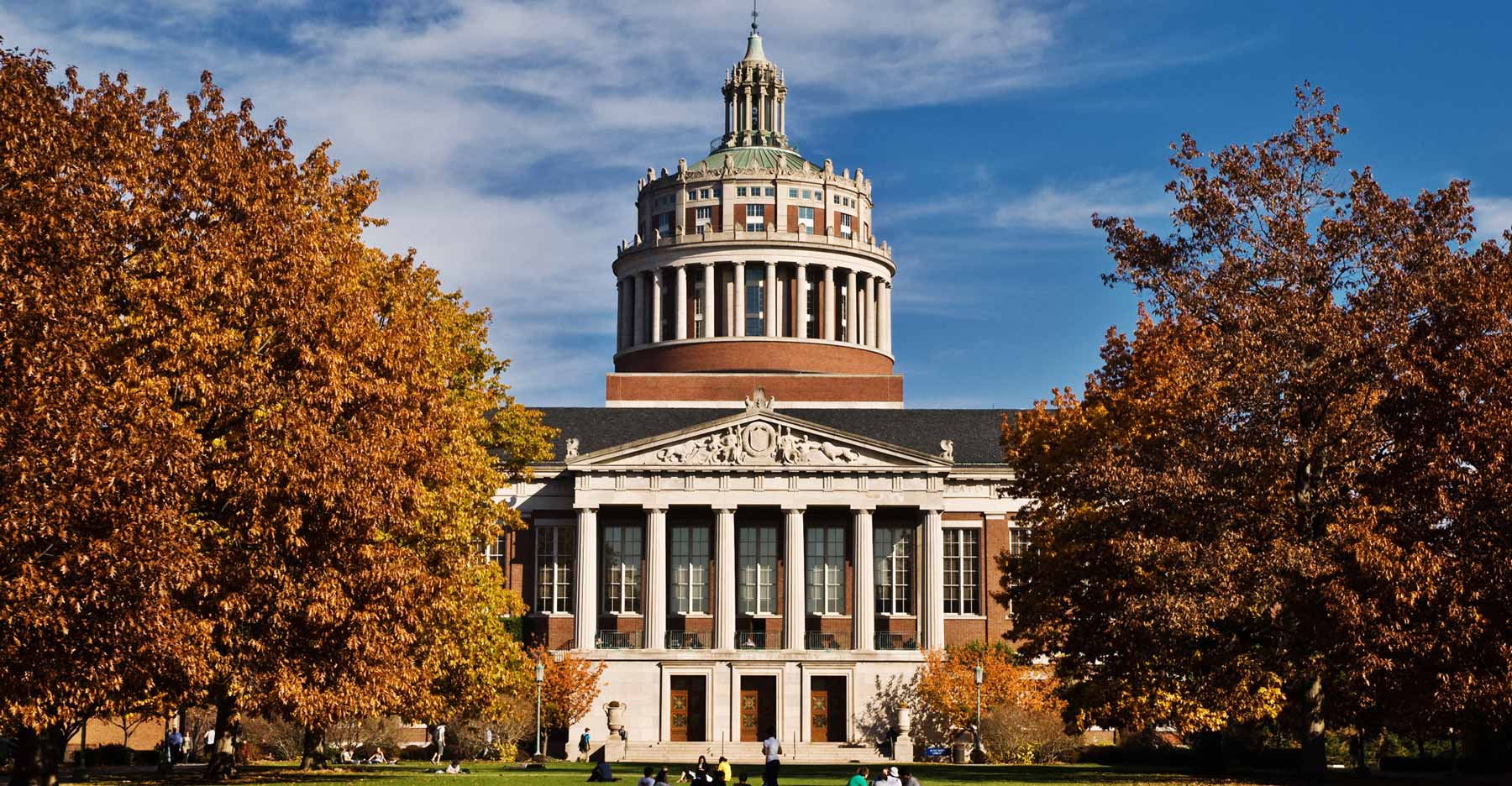 University of Rochester is a private university founded in 1850 as a liberal arts college in Rochester, New York.  As it grew into a modern research university, it pioneered the development of optics (partly in response to the presence of Kodak, Bausch & Lomb and Xerox in Rochester), originated the biopsychosocial model for the teaching of medicine, and, more recently, developed the Rochester curriculum, which gives undergraduate students an extraordinary amount of freedom to pursue their academic interests.
The future of higher education globally depends on the continuing efforts of research universities to attract distinguished faculty and talented students. Our commitment to teaching and research across disciplinary and national boundaries is expressed in the University's mission: Learn, discover, heal, create—and make the world ever better.
University of Rochester is home to the School of Arts and Sciences, the Hajim School of Engineering and Applied Sciences, and the prestigious Eastman School of Music—one of the top music schools in the world. University of Rochester Medical Center is one of the leading academic medical centers in the United States, attracting more than $291 million in federal research funding. The Simon Graduate School of Business is consistently ranked as a leading business school, and the Warner Graduate School of Education and Human Development is recognized regionally and nationally as an innovator in designing programs that prepare teachers to be effective leaders in the classroom.