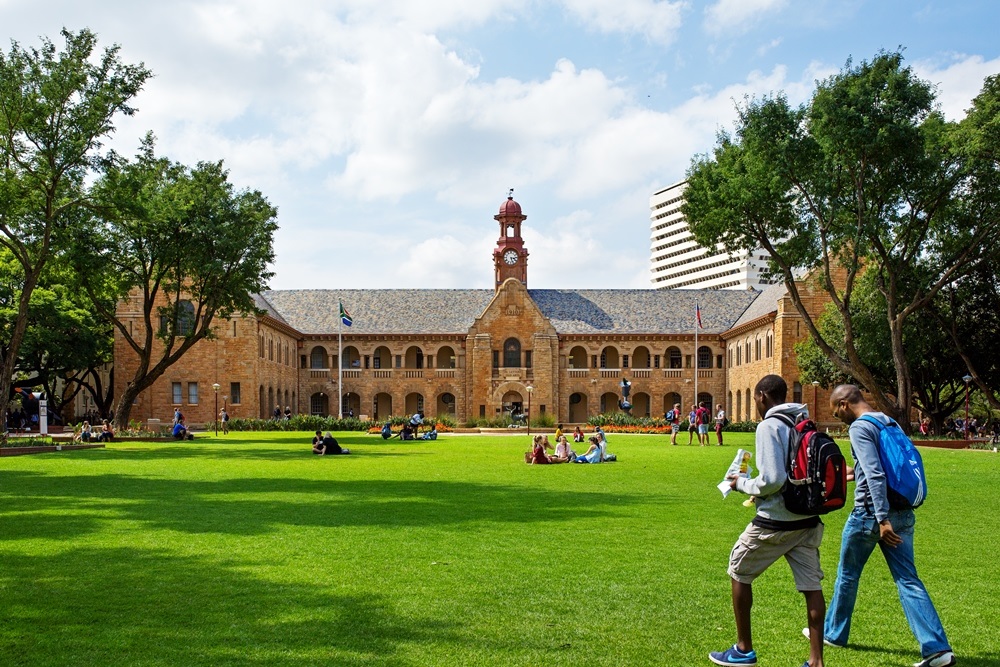 The University of Pretoria (UP) is one of Africa's top universities and the largest contact university in South Africa. We are a leading research‐intensive university in Africa, recognised internationally for our quality education, relevance and impact, as well as for developing people, creating knowledge and making a difference locally and globally. In pursuing recognition and excellence in its core functions of research, teaching and learning, and integrating engagement with society and communities into these, the University of Pretoria uses quality, relevance, diversity and sustainability as its navigational markers.
Spread over seven campuses, it has nine faculties and a business school, the Gordon Institute of Business Science (GIBS). It is the only university in the country that has a Faculty of Veterinary Science which is ranked top in Africa, and overall has 120 academic departments, as well as 92 centres and institutes, accommodating more than 55.000 students and offering about 1.100 study programs.
UP also hosts the African Research Universities Alliance Centre of Excellence in Sustainable Food Systems (ARUA-SFS) with a goal of creating a critical mass of talented researchers working together to maximise complementarity in order to transform Africa's food systems.
The University of Pretoria recognises the need to produce new knowledge through transdisciplinary approaches and innovative platforms to transform Africa and the world by addressing complex challenges.
UP's 'science for transformation' platforms include its Future Africa campus, a hub for interdisciplinary and transdisciplinary research networks within UP and the global research community; the Javett Art Centre, which serves as a driver of transdisciplinary research development between the humanities and other faculties; Engineering 4.0, a facility for smart cities and transport systems that links the vast resources in technology and data science to other faculties via Future Africa, and Innovation Africa @UP, a research investment platform that hosts and develops government-industry-university research entities to address national and pan-African needs for sustainable development and economic growth.
These four innovative platforms are spaces that enable collaboration and partnerships between academia, business, government and policymakers as well as civil society to co-create new knowledge that translates into solutions.