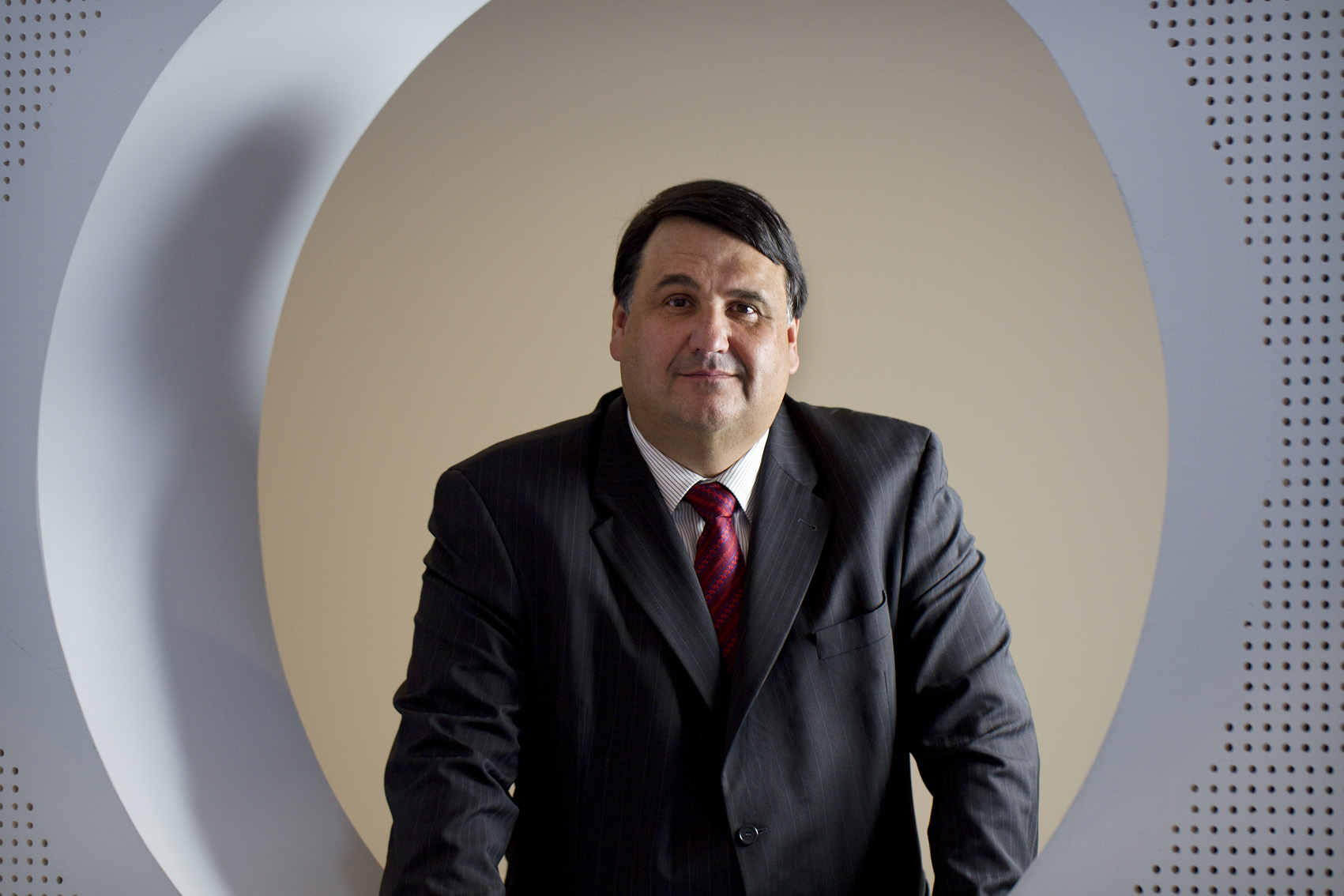 SUMMARY
During his time as Chair of the Partnership Board, Martin Paul (President of Maastricht University) challenged WUN to think harder and more sharply about the areas in which it can be most valuable. While it was founded to harness the benefits of multilateral collaboration in research, in recent years WUN has developed additional ways to benefit its members. 'With networks you benefit from them only if you are an active partner,' a belief that underpinned his engagement with and investment in WUN.
STORY
Martin Paul's commitment to internationalism has shaped his leadership as President of Maastricht University (UM) since 2011, where he has overseen UM's strategic orientation as not only an internationalist university but an 'international network university.' 'It really is in our DNA,' he observed: in 1992, the city of Maastricht hosted the signing of the treaty that is the basis of European integration and, today, over half of the University's students are from outside the Netherlands as are forty per cent of its staff members.
For universities that are internationally engaged—exemplified by WUN members—Paul has advocated a networked strategy as the best route to addressing pressing global challenges. As he noted during a speech to open the 2019-20 academic year: 'the traditional distinction between regional and (inter)national is increasingly giving way to the realization that the issues of the future—sustainability, energy transition and circularity—cannot be confined within a single country.' It was under Paul's leadership that Maastricht University became a WUN member, in 2013, and he has helped to drive other internationalist initiatives like the Young European Research Universities Network.
On becoming Chair of the Partnership Board at the start of 2018, Martin Paul encouraged WUN to ensure that it harnessed the diversity and depth of its university communities—including leadership and administration, academic faculty at different career stages, and students across undergraduate and postgraduate levels. 'Networks need to live through a community approach,' he summarised. Paul also urged that the network focus its activities sharply on problems that it can pursue with special advantage—notably those that need collaboration among geographically and culturally diverse partners.  As Peter Lennie, WUN Executive Director observed: "It has been exhilarating and very rewarding to work with Martin as he focused WUN's energies on those problems and initiatives that WUN can pursue with distinction."
Capitalizing on diversity has become a prominent feature of the way WUN operates, permitting comparative analysis of interesting and challenging problems. A noteworthy example is the creation of the WUN student mental health group, established when it became clear, through the informal discussions that are such a valuable part of WUN meetings, that student mental health and wellbeing was the 'burning issue', as Paul put it. The varied experiences of member universities, and the range of cultural and legal and contexts in which they work, give rise to powerful sources of insight.
Paul has also championed the role of universities in fostering the global citizens of the future, which he argued 'should be an important aim of the curriculum.' WUN provides a forum where differences between the global South and the North, including complex issues such as decolonizing the curriculum, can be explored productively.
Paul's tenure as Chair concluded as the COVID-19 pandemic was unfolding, presenting a threat to academic mobility the world over. In this context, Paul argued, networks become even more valuable. 'Of course it presents a particular challenge for international global networks, because these networks have depended on physical meetings and interaction,' he acknowledged, before continuing: 'But it is also an opportunity, because the COVID-19 pandemic—which has hit everybody everywhere, presented universities everywhere with the same challenges—it also brings us closer together.'
Dawn Freshwater, Vice-Chancellor at The University of Auckland and Paul's successor as Chair, notes, "One is never in any doubt about where Dr Martin Paul's heart and head are, he is a dedicated and passionate leader of Higher Education, of Equity and Diversity and an internationalist. Martin is a courageous leader and was a constructive challenger of the status quo during his tenure as Chair of WUN. Sometimes speaking the unspeakable, Martin brought a sense of purpose and direction to the Partnership Board; if this was not needed prior to the pandemic- and it was- it has certainly been an important feature of the second half of Martin's term. Martin has a wicked sense of humour, and let's be honest, who doesn't need one of those in these times."
 —
Professor dr. Martin Paul is President of Maastricht University and an elected member of the Netherlands Academy for Technology and Innovation and of the Austrian Science Council. He was Chair of the WUN Partnership Board from 2018 to 2020 and continues as its Vice Chair.