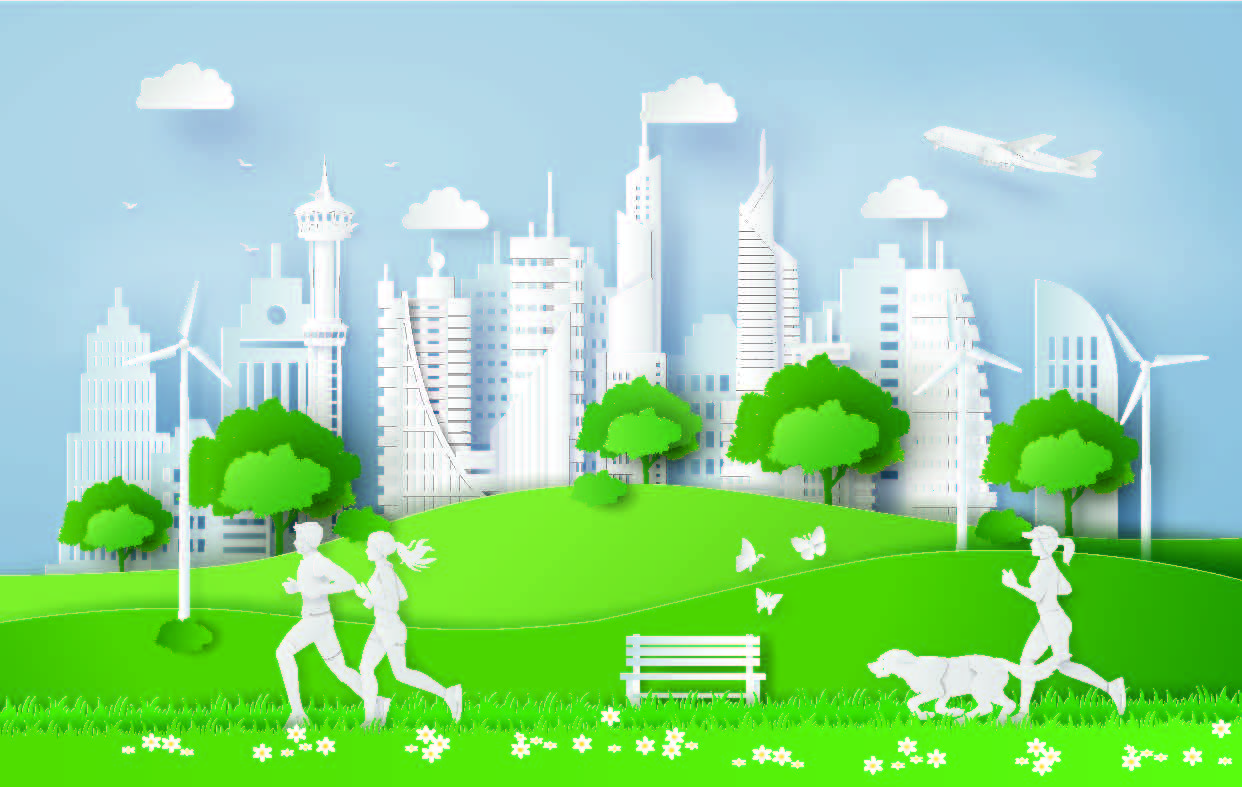 SUMMARY
Some of the most striking spaces of the twentieth century were conceived with the modernist ambition to make urban living healthier. In the twenty-first century, the COVID-19 crisis and the changing use of public space is encouraging a return to such thinking. These debates have crystallised discussions of how to make public spaces work best for local communities—questions that the WUN group on sustainable, healthy cities has been exploring in their research and practice for several years.  
STORY
According to UN-Habitat (the United Nations Human Settlements Programme), as of April 2020 over 95% of total identified COVID-19 cases were in urban areas. Many of the most vulnerable live in informal settlements and slums—an estimated 1 billion people—and billions of people lack access to clean water and hygiene facilities, profound inequalities that have yet to be meaningfully tackled. But the pandemic's diverse trajectories in different settings have ended the assumption that density automatically equates to risk, with public health approaches, uses of space, and behavioural patterns emerging as major factors.
An international community of scholars, designers, policy-makers, and creators have been exploring these issues and their implications for future urban design though a series of dialogues hosted by the Journal of Public Space. Under the banner '2020: A year without public space under the COVID19 pandemic,' weekly webinars have examined issues relating to participation, innovation, and sustainability in urban forms.
These discussions reflect the shared interests of several networks and collaborations, including the WUN-funded research group on the role of urban forms in healthy and sustainable cities. As Hendrik Tieben (The Chinese University of Hong Kong, CUHK), Principal Investigator of the WUN group, noted, 'in a horrible way but also in an interesting way, the pandemic has made it so apparent how important public space is: as a place where we come together, exercise, but also where we might get infected. So all of a sudden it became a central issue of a global discussion, along with health and being.' 
Tieben and colleagues from CUHK, and The University of Auckland presented their work on links between the built environment and health in the ninth webinar of the series. Their WUN RDF grant acted as a 'stepping-stone,' allowing the development of a larger, now funded project. They are interested in what Tieben called 'healthy neighbourhoods,' the local scale allowing them to 'create frameworks for how different aspects are interrelated.'
Co-creation is an important principle of Tieben's work, as seen in the Magic Carpet project, through which communities participated in the conception and design of new ways to use public spaces (see Tieben et al 2014). Pointing to the essential role of civil society associations, he highlighted how these relationships and initiatives have enabled community support during the COVID-19 crisis: 'those community-oriented, bottom-up, public space projects have been very valuable, even though they might have difficulties operating as they were meant originally, because they were there not only for physical change of those spaces but to build communities.'
With so much of their work focused on interactions outdoors, Tieben and colleagues have had to radically adapt plans for fieldwork, teaching, and exchange of ideas, applying virtual methods to their exploration of physical and social spaces. Their dynamic responses have included an online urban design workshop for students who had originally planned for a study tour to New York.
The group is organising an online symposium on 6-7 November, 2020, to conclude the webinar series and disseminate research findings. WUN Executive Director Peter Lennie notes 'The United Nation's Sustainable Development Goals emphasise the importance of making cities and sustainable for healthy living and the pandemic has forced us to think about how we view public space. I look forward to participating in this exciting symposium alongside our colleagues from UN-Habitat and around the network.' 
Details on registration for the symposium will follow.   
—
Professor Hendrik Tieben is Principal Investigator of the group exploring the role of urban forms in sustainable, healthy cities. The WUN team consists of researchers from The University of Auckland and The Chinese University of Hong Kong. For more information see their WUN page.