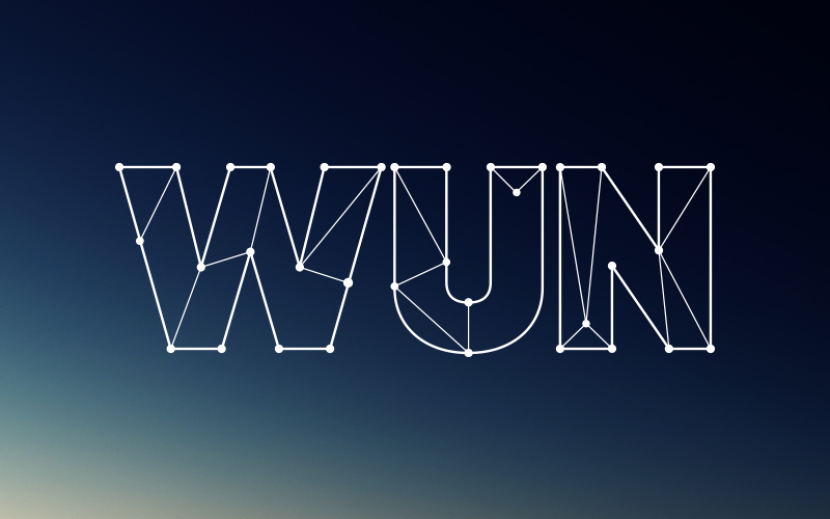 Lively discussions about the evolving needs of students and the shifting authority of universities in a changing world featured at WUN's Global Higher Education and Research (GHEAR) workshop on 22 May at the University of Western Australia.
The new chair of GHEAR's Global Steering Group, Professor Caroline Dyer (Leeds), tabled a draft position paper to stimulate discussion and help identify the key challenges for higher education that should shape GHEAR's research agenda.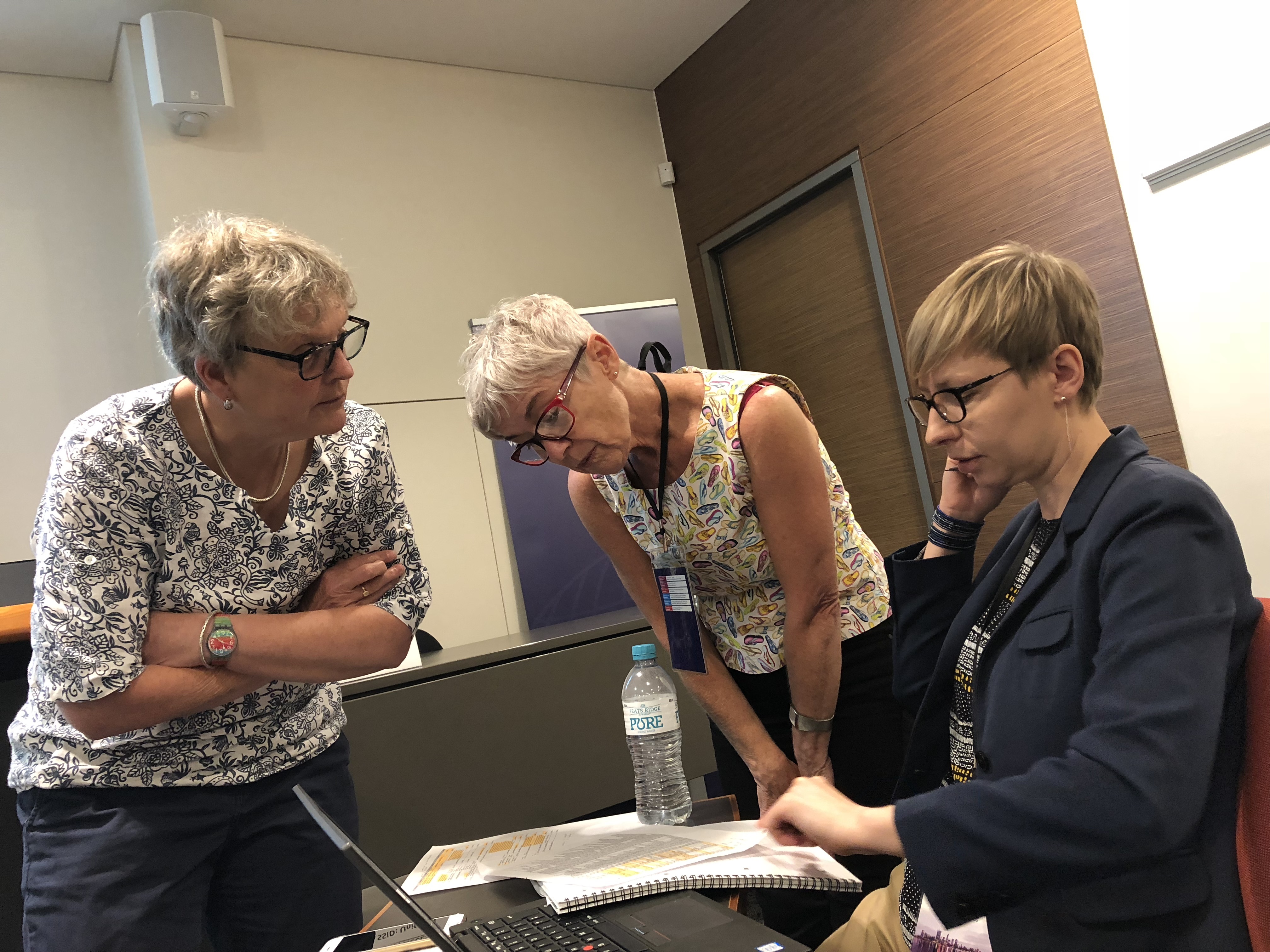 GHEAR steering group members Prof Caroline Dyer (Leeds, Chair of the steering group), A/Prof Barbara Grant (Auckland) and Ms Anna Lewandowska (WUN Coordinator, Leeds)
The paper highlights GHEAR's vision of inclusive, high quality 21st century universities that contribute to sustainable development and its commitment to engaging with the needs of individuals and population segments whose participation in higher education is constrained by the under-development of higher education systems. 
It also states that:
SDG 4 of the United Nations' Sustainable Development Goals for 2030 has ten targets – six of which align with GHEAR's focus on addressing the sources, mechanisms, and social structures that give rise to higher education's most pressing challenges.
GHEAR has a facilitating role in delivering all SDGs, including a direct role in addressing SDG 10 Reducing Inequalities.
Workshop participants confirmed that GHEAR's research priorities should both align with the SDGs and focus on issues that are common among network members, in order to share best practice and maximise its members' expertise and geographical dispersion. 
Participants worked in three small groups to consider the question: What challenges for HE should inform the GHEAR's research agenda?'
Group 1 said GHEAR should focus on the purpose of higher education, the type of students we want to produce (resilient, adaptable, agile), migration and technology issues, and who would need HE.
Group 2 said the disciplinary shape of the university was being challenged by the growth of new disciplines that are multidisciplinary, and the disappearance of other disciplines (arts) for political and economic reasons.
Group 3 said it believed WUN could make a difference to the quality of teaching and curricula, and to the legitimacy and authority of the university – given that the validity of research is being undermined and leading to an existential crisis within higher education.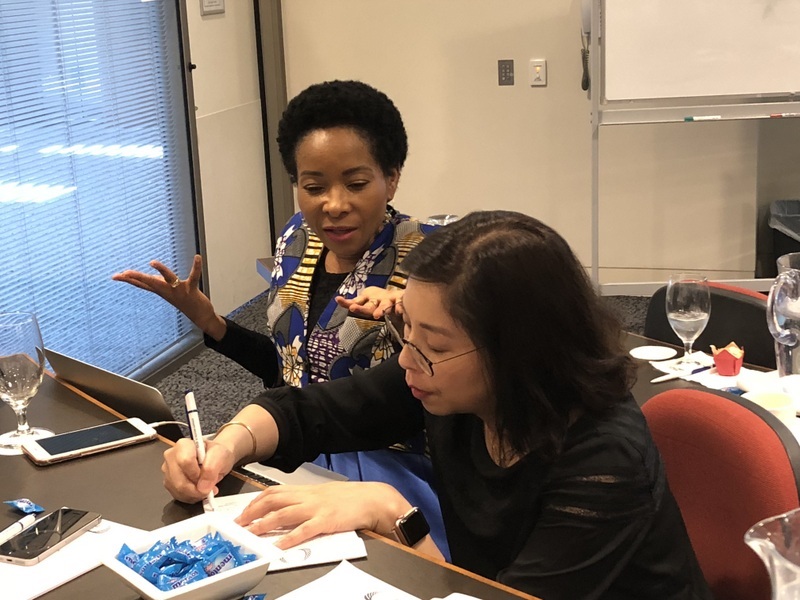 Prof Mamokgethi Phakeng (Vice-Chancellor, UCT) and Ms Shally Fan (WUN Coordinator, CUHK)
Brainstorming these themes yielded a variety of insights and concerns including:
Private sector pay levels that are draining the higher education sector talent pool, and some companies, which do not require degrees for jobs traditionally regarded as graduate jobs.
How to equip students when the pace of technological change makes it impossible to predict what they will be doing when they graduate.
Understanding the skills and mindset needed to produce engaged students and citizens – given that students now approach education as consumers, and there are changing ideas of authority and hierarchy.
The role of teaching in today's world – given the pace of technological change and its impact on education.
How to help students to understand that the abundant information they can access needs to be integrated to become knowledge.
Co-chair of the workshop, Barbara Grant, (Auckland), who is also a member of the GHEAR Steering Group, helped distil key questions arising from the discussions.
They included:
What is the purpose of HE?
What kind of graduates do we want to produce?
What should the structure/content of curriculum be? And what's the disciplinary shape/structure of university?
What are the challenges for institutional leadership?
What needs to change in teaching/pedagogy/student support? What does 'teaching' mean?
What legitimacy/authority does a university have in a changing world?
What kind of students are coming in?
What kind of research and scholarship should we be pursuing?
What kind of geopolitical underpinnings influence/shape HE?
Participants agreed that all universities grappled with these challenges, which meant WUN was in a unique position to address them, and that members could learn from each another.
They then worked in groups to address the three themes derived from the discussion. Topics and group responses included:
1. HE curriculum for the 21st century – what is the role of research based HE institutions of the future? To what extent should HE institutions be shaped by society and to what extent should they be shaping society? To what extent should HE institutions be shaped by students and shaping students of the future?
2.  Legitimacy/authority of university in a changing world –There are external constraints on research. Research is done for the funders' interest resulting in narrowing of the research agenda, the prestige of universities has diminished over the years, and so the question arises: How best to represent the value of investing in universities and defend the value of investment in research and education?
3. Global/local mobilities and HE – what is the impact of different types of mobilities on HE, mobility of people (students, academics, staff), ideas, programmes, and knowledges, inbound and outbound mobility, physical and digital mobility, voluntary and forced mobility? There is a need to rethink HE in the context of mobilities and to interrogate the notion of 'global' as a proxy for mobilities. Global represents quality, hence internationalisation is chased for quality reasons. There is also an issue of decolonising HE globally; mobility gives an opportunity to interrogate the decolonising of HE and to critique the Anglo-Saxon discourse, it forces researchers to explore what it means if the lingua franca of discourse is different.
From these discussions, participants determined three broad, inter-related areas around which GHEAR intends to encourage evidence gathering and research.
They are:
The research role of global higher education institutions (HEIs) in discerning how HEIs are shaping and are shaped by society, and are shaping and shaped by students.
The legitimacy and authority of the university in a changing world.
The impact of various mobilities on higher education – including the mobility of people, ideas, programmes and knowledge, and inbound, outbound, physical, digital, voluntary and forced.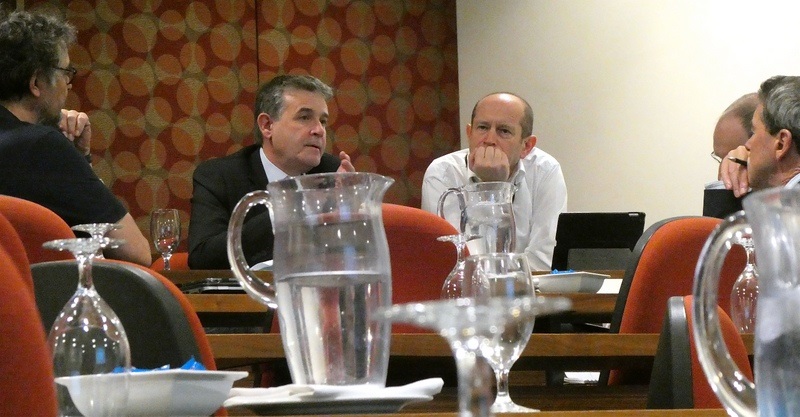 From the discussions, participants determined three broad, inter-related areas around which GHEAR intends to encourage evidence gathering and research
Professor Dyer said the Perth meeting provided an excellent opportunity for face-to-face discussion of the GHEAR focus and its research agenda. It also confirmed that GHEAR presents an opportunity and platform for research collaborations. It was noted that GHEAR is a Global Challenge but at the same time a crosscutting theme, which meant it should examine intersections with other challenges.
Reporting at WUN's AGM, Professor Caroline Dyer said GHEAR's new action plan includes finalising GHEAR's research agenda, rejuvenating the GHEAR Steering Committee, cultivating targeted proposals for the RDF (with further input from member universities), holding a Steering Group meeting in October, and encouraging at least one externally sponsored research proposal involving multiple WUN partners by the 2019 AGM. 
By Marjorie Lewis-Jones, youneedawriter.com