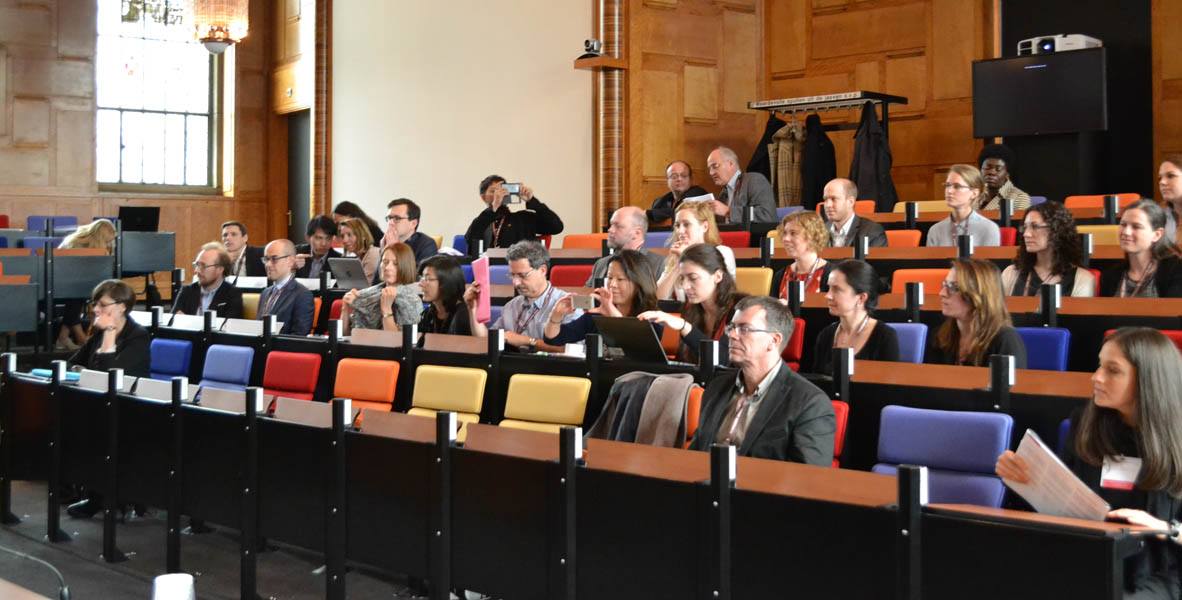 On 2-7 April, close to 400 academics and university leaders from around the world will descend on Maastricht for the WUN Conference & AGM 2016, hosted by Maastricht University.
WUN comes together each year, alternately in the Asia-Pacific, Europe-Africa and Americas regions, to discuss research outcomes, develop new collaborations within the network and drive existing projects forward. This year's programme includes the second WUN Migration Conference, as well as workshops in the areas of public health, economics, internationalisation in higher education, and foreign direct investment in China. It also includes the annual WUN Presidents Forum in Brussels, which will focus on the increasing internationalisation of knowledge through policy frameworks; the broader remit of the European Union and Europe-based agencies around the world; and the fundamental research questions through which WUN and its allied partners can contribute.
In addition to members of the network, the Conference & AGM also attracts prominent delegates from government, international agencies, foundations and industry. This year, Professor Jean-Pierre Bourguignon, President of the European Research Council, will give a keynote address at the Presidents Forum. Members of the European Parliament, European Commission and national embassies will also participate, allowing research objectives to become aligned with international policy objectives.
Executive Director of WUN, Professor John Hearn, said that this year's Conference & AGM is particularly well-placed to contribute to the global policy agenda.
"This year is significant in terms of global policy, with the implementation of the UN Sustainability Goals, the climate change agreement at COP 21, the Chinese Belt and Road policies of President Xi Jinping, the Trans-Pacific Partnership and more," said Professor Hearn. "There is an opportunity for universities to contribute to research-based policy and WUN continues to play an important role in this through its four Global Challenges and new cross-cutting themes: Africa, China, Big Data and Economics."
The Conference & AGM is just one of the activities that Maastricht University is organising as part of the celebrations for its 40th anniversary. The International Classroom Symposium, jointly organised by WUN and Maastricht, also supports its 'Internationalisation at Home' policy by exploring topics such as globalisation and multiculturalism in higher education. In October 2014, the first International Classroom Symposium aimed at internal stakeholders took place at Maastricht University. This year, the symposium invites WUN experts from around the world to share their research insights and best practices in four interactive workshops.