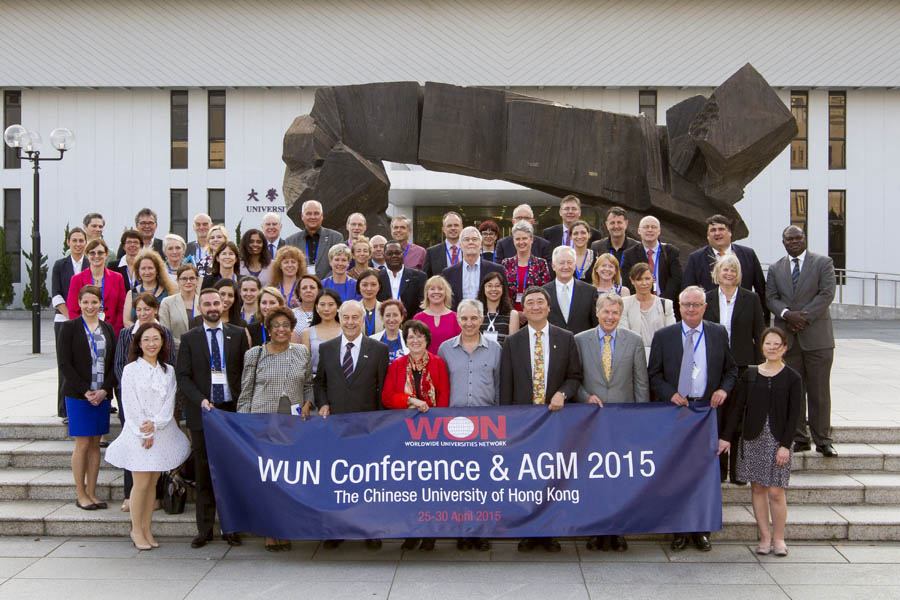 The annual WUN Conference and AGM 2015 took place at The Chinese University of Hong Kong over six days from 25-30 April. Held each year at one of WUN's member universities, the Conference and AGM consists of a number of conferences, meetings and symposia. It brings together the network's leadership, as well as researchers, experts, administrators, practitioners and policymakers, to discuss the direction of the network and issues related to WUN's four Global Challenges: Responding to Climate Change, Global Higher Education and Research (GHEAR), Public Health (Non-communicable Disease) and Understanding Cultures.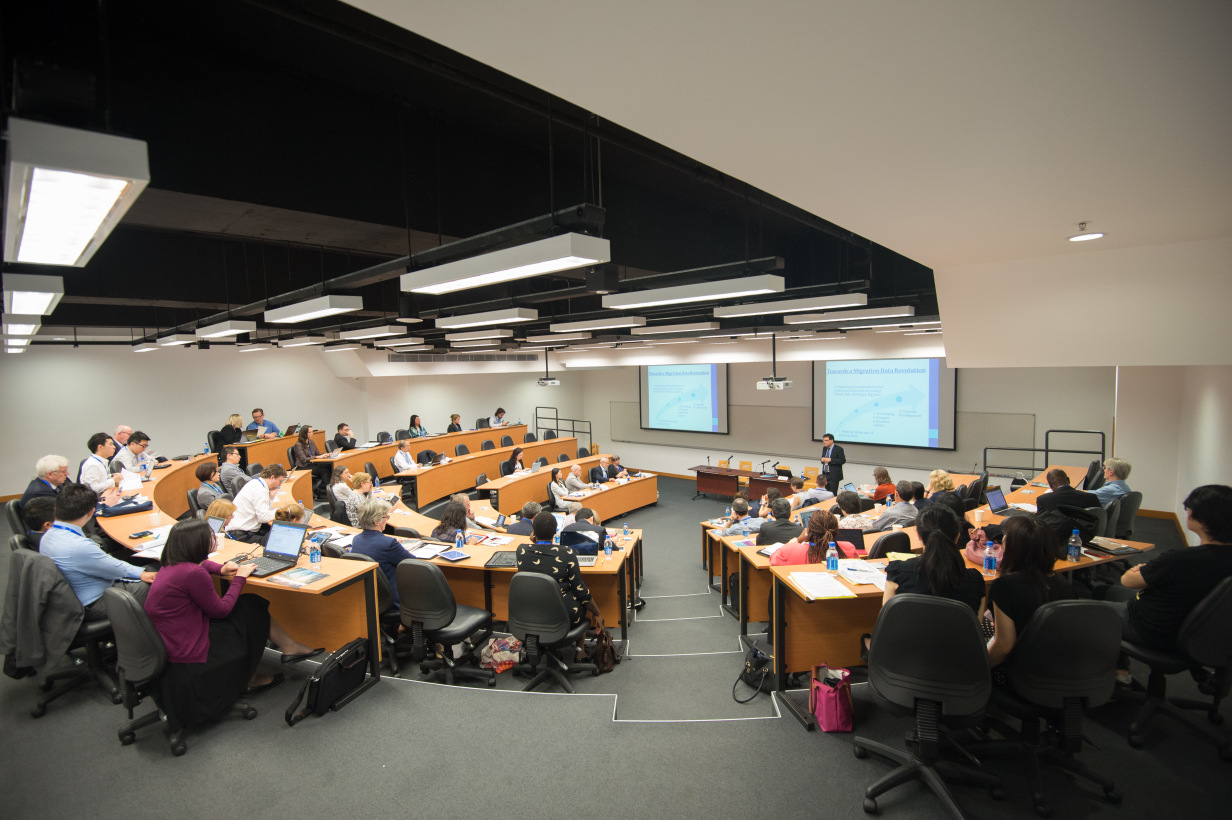 This year's event included conferences on the themes of Migration; Understanding Global Digital Cultures; and Healthy Ageing. It also included the inaugural China Foreign Direct Investment Symposium, hosted by WUN's Global China Group. The week concluded with the annual WUN AGM and Presidents Forum, which was held at CUHK's Shenzhen campus. Many longstanding members from the network were present, as well as representatives from WUN's newest members—the University of Basel, the University of Ghana and the University of Massachusetts, Amherst.
Read more about the WUN Migration Conference 2015
Read more about the WUN Understanding Global Digital Cultures Conference 2015
Read more about the WUN Public Health Global Challenge Conference – Healthy Ageing 2015
Following the academic conferences, the WUN leadership turned its focus to the business of the network at its Annual General Meeting. The first day of the AGM focussed on the Global Challenges, with meetings of each of the Global Challenge Steering Groups  followed by a plenary at which Global Challenge Chairs shared the highlights and achievements of the previous year, as well as future focus areas and action plans. Going forward, Responding to Climate Change will focus on building global research platforms; the standardisation of techniques for data analysis and evaluation; and access. Global Higher Education and Research (GHEAR) will focus on its Delphi Survey and meta-analysis; data mining around student performance and employability; and impact in regard to society and academic management practice. Public Health will continue to focus on the themes of migration, resilience, and schools, and will add the lifecourse approach to healthy ageing as a key theme. Understanding Cultures will develop cross-cutting themes in economics and social justice, and further develop key projects such as the Global China Group, International Indigenous Research Network, Migration, and Networking Young Citizens.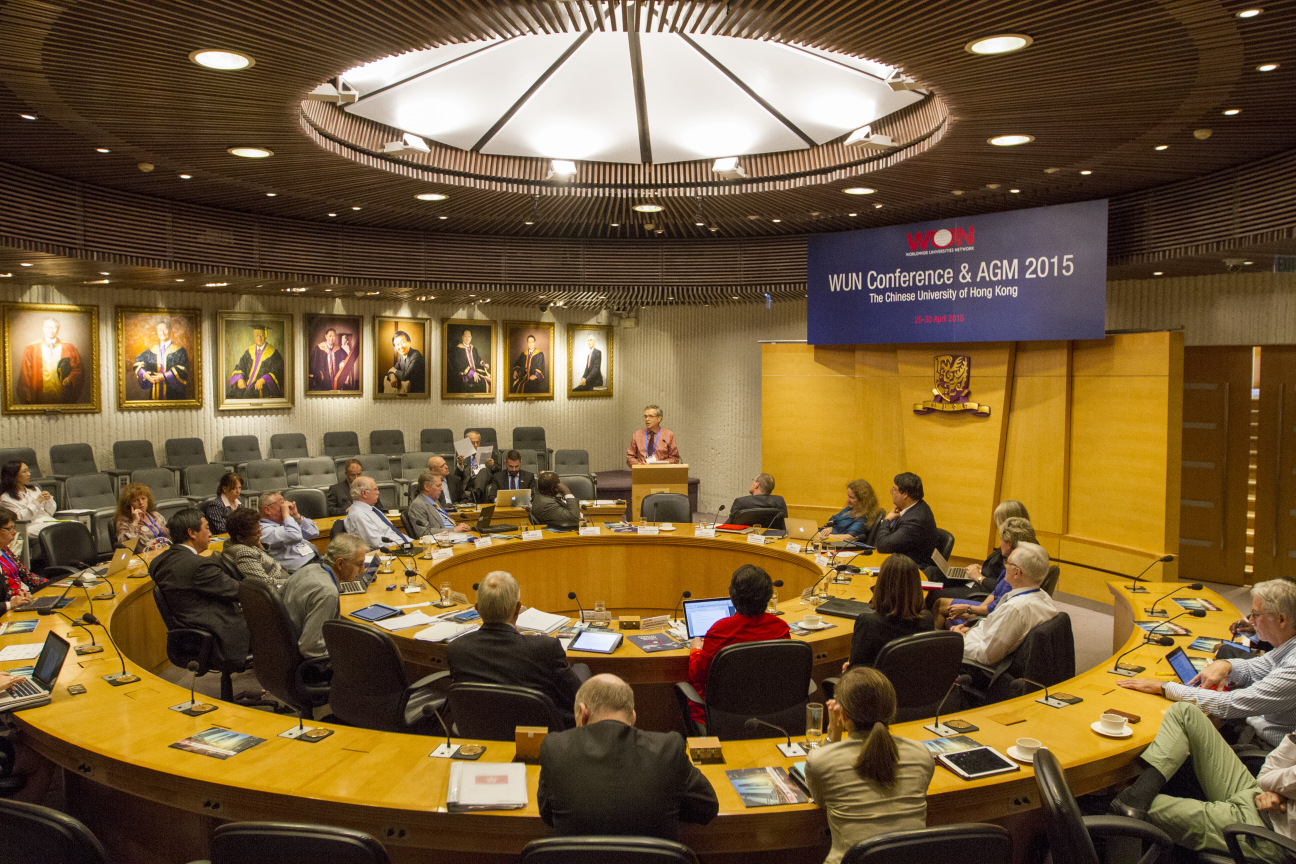 The second day of the AGM included meetings of WUN's Partnership Board, Academic Advisory Group (AAG) and Coordinators Group, including joint meetings between the three levels of governance. The AGM culminated in a plenary session where the three groups then shared what they discussed and directions forward. The Partnership Board agreed to stay focused on the four Global Challenges, but to remain open to new areas of research. They also agreed that the Board should serve as a think tank in higher education, seeking solutions to policy issues and commissioning studies in areas such as digital technology for education and MOOCs. Finally, they agreed to prioritise the Sustainability Fund in order to help drive WUN's most promising initiatives forward, and to seek new partners in China, Japan, South America and the U.S.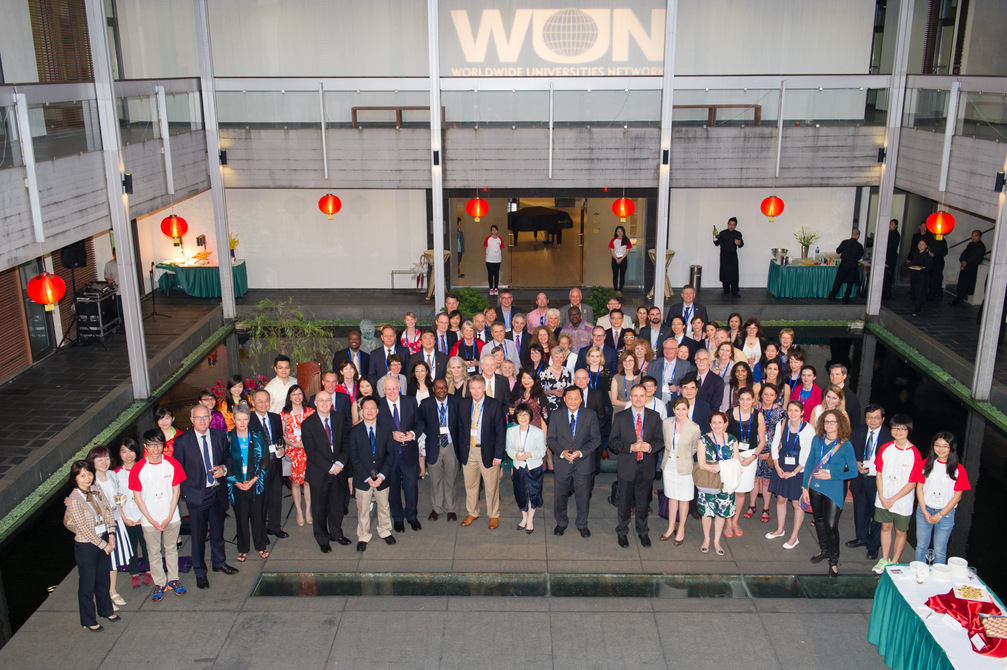 The AAG also agreed to remain open to new areas of research, which includes cross-cutting themes like big data and economics. As such, it agreed that closer partnerships should be sought with economists and other external stakeholders. There was also discussion around potential research internships for early career researchers.
The Coordinators Group also had a productive discussion around the RDF and WUN Summer School. Specifically, they discussed how the RDF might be better structured in order to maximise its impact, as well as potential funding sources for the summer school. The Writing Retreat, which is part of the WUN Summer School, was identified as its unique value proposition.
The next WUN Conference & AGM will take place in Maastricht from 5-7 April.
Read tweets from the WUN Conference & AGM 2015
View photos from the WUN Conference & AGM 2015