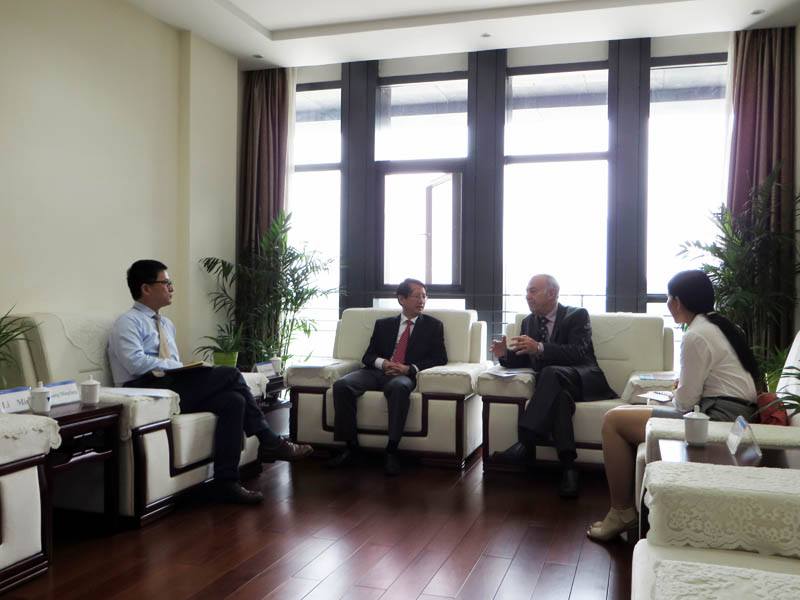 WUN Executive Director, Professor John Hearn, and WUN China Manager, Associate Professor Grace Liu, visited WUN member Zhejiang University in June to meet with the new President Professor Zhaohui Wu, reviewing the WUN-Zhejiang Partnership and exploring greater engagement and teamwork. Zhejiang currently ranks in the top three Chinese universities and is a recognised international research leader.
The revised international priorities of Zhejiang University were discussed, and a renewed commitment of Zhejiang was made to WUN, including in the new areas of Web Science and Big Data, Economics and Business innovation, enhanced mobility for staff and students, with enhanced leadership in the WUN Global China Groupand across WUN programs.
Left to Right: Assoc-Professor Min Li (Deputy Director International Relations), Professor Zhang Minfang (Director International Relations), Professor Zhaohui Wu (President,  Zhejiang University), Professor John Hearn (WUN Executive Director), Assoc-Professor Grace Liu (WUN China Manager), Tian Minjie (WUN Coordinator, Zhejiang)
Professor Hearn conveyed the congratulations of the WUN Chair and Partnership Board, and provided a personal briefing for President Wu and staff on the progress of WUN, including advances in the four WUN Global Challenges of climate and food, public health, higher education, and understanding cultures. He reported on the three new members who have joined WUN (Amherst, Basel, Ghana), all with major interests in China.
In a lively roundtable meeting with lead researchers who are currently engaged with WUN programs, the frontier projects in WUN Global Challenges were discussed, as were the opportunities for active membership of WUN Steering Groups and research teams in relevant areas.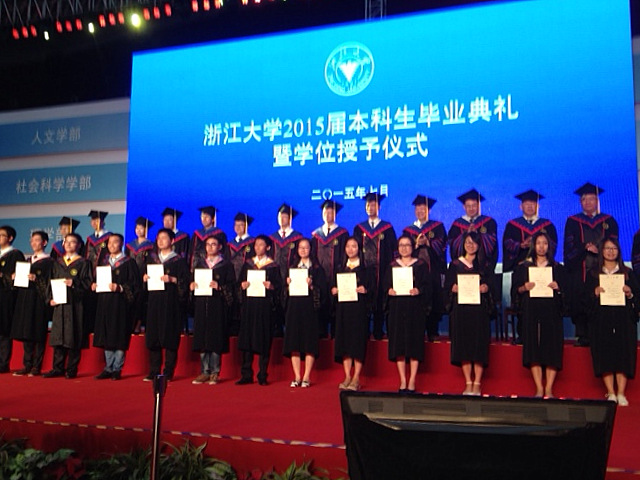 Graduation ceremony at Zhejiang University
Professor Hearn and Associate Professor Liu were invited to attend a large graduation ceremony: a very impressive and memorable occasion. In addition meetings were held with Zhejiang members of the WUN Academic Advisory Group and Coordinators Group.