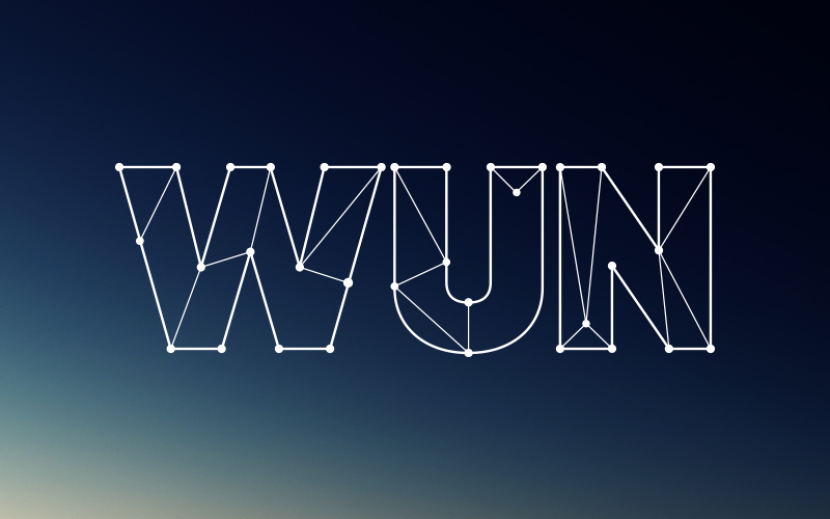 Forty visitors from WUN member-institutions across the world were confronted with the impact of climate change on water and food security during a visit to a University of Western Australian (UWA) farming project exploring innovative measures to help address it.
The Future Farm 2050 Project is based on the UWA Farm Ridgefield, a 1600-hectare farm near Pingelly in Western Australia, southeast of Perth. It has partnerships with a number of international projects focused on sustainability including the Global Farm Platform – a WUN-supported multidisciplinary group of scientists committed to research on the contribution of sustainable livestock production to global food security.
Speaking inside a shearing shed onsite at Pingelly, Future Farm 2050 Project Leader, Professor Graeme Martin (UWA), outlined the project's vision to be a 'best-practice farm for 2050, but do it now'. His UWA colleagues, Professor Wallace Cowling, a crop specialist, and Professor Matthias Leopold, a soil specialist who leads the Critical Zone Observatory, also shared their knowledge of the region and its unique agricultural and environmental challenges.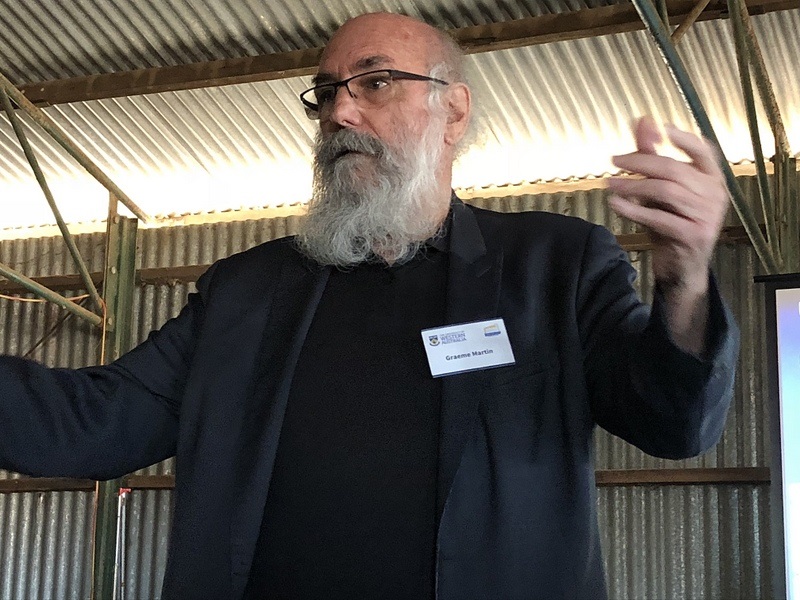 Professor Martin said feeding and clothing 50 per cent more people by 2050 without destroying the planet was a huge challenge that required a multidisciplinary response, and that the Future Farm was committed to harnessing the knowledge of crop, soil, livestock, water, ecological and other experts in order to achieve this.
Given that the climate will be 10 per cent drier and 1 per cent hotter by 2050, he said, smart water management was critical. No till-cropping, clean, green and ethical animal production, improving biodiversity, and cultivating happy farmers in vibrant communities were also important priorities for the Future Farm project.
Under a harsh Australian sun, Professor Phil Vercoe (UWA) told participants about feed-variation efforts to reduce methane belching (and therefore dangerous greenhouse gas) by sheep. And Dr Blair Parsons detailed Greening Australia's efforts to restore the ecosystem using native Australian plants.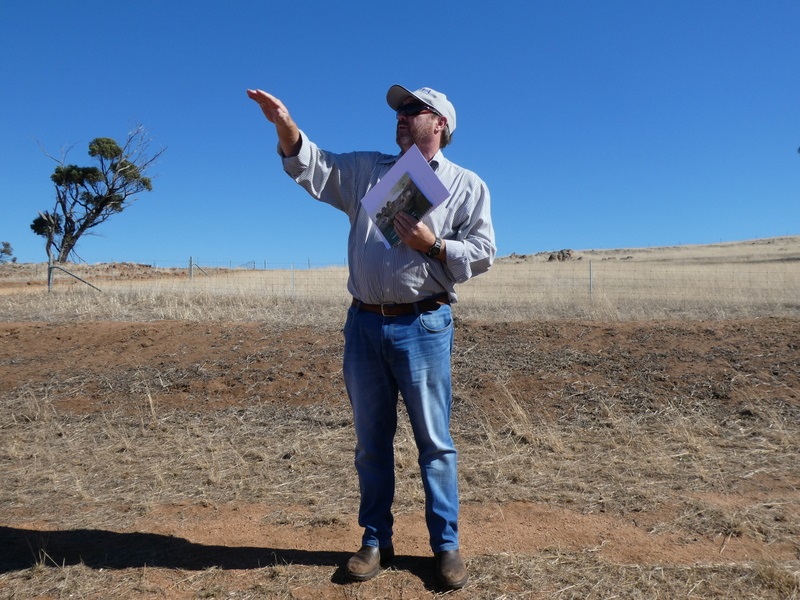 UWA PhD researcher Bonny Stutsel demonstrated a drone she has been using to help assess frost damage in wheat, and then launched a smaller drone to take the RCC group's photo. A farmer who joined the tour also told a few visitors that shifting rainfall patterns had convinced her and her husband to lease the family farm in another part of WA and migrate to the Pingelly region as 'climate change refugees'.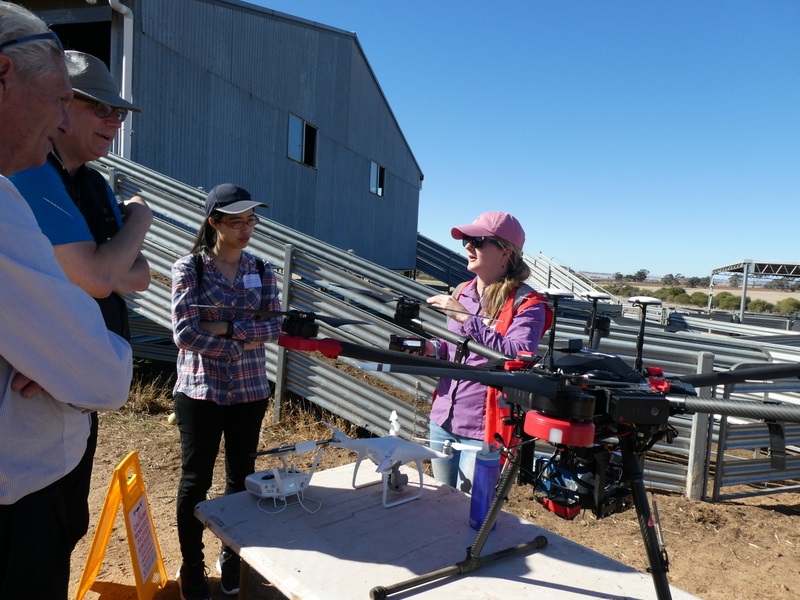 The Future Farm visit formed the first day of WUN's Responding to Climate Change (RCC) workshop (May 20 to 22).
The second day, back in Perth, featured talks on topics ranging from sustainable agricultural systems to social farming, and urban water management to water-energy-food nexus policy.
The morning session reviewed the Farm Platform project and also introduced new developments relating to agriculture and food, with input from Dr Blair Parsons, Greening Australia, Dr Benoit Dedieu, INRA France, Professor Michael Lee, University of Bristol / Rothamsted Research, and Dr Deirdre O'Connor, University College Dublin.
A subsequent session on 'Water-energy-food research for sustainable development policy under a changing climate' included talks by Dr Anik Bhaduri, Executive Director, Sustainable Water Future Programme; Dr Chayanis Krittasudthacheewa, Deputy Director, Stockholm Environment Institute Asia; and Shirin Malekpour, Interdisciplinary Research Coordinator, Monash Sustainable Development Institute.
Dr Ellie Biggs (UWA), who chaired the session with Professor Peter Davies (UWA), said a highlight had been hearing how these leading international agencies had been conducting research that's led to action in addressing the SDGs under a changing climate.          
Discussion generated by these speakers, she said, had also highlighted key issues for consideration by the RCC group as it considered its strategic direction and future contribution towards global climate change and environmental sustainability targets.
This interactive, café-style session, chaired Professor Om Parkash Dhankher (UMass) and Professor Andreas Neef (University of Auckland), mapped the expertise available across the network, identified gaps and explored new areas for possible research.
It also helped the group to determine strategic research priorities, which include food security (including marine foods); renewable energy from wind, tidal/wave, and biofuels, plastic production and plastic waste, especially microplastics; blue economy; smart climate services through big data; and Indigenous knowledge for building cultures of climate resilience.           
Professor Susan Gourvenec (Southampton) said she'd enjoyed the Perth forum and looked forward to ongoing involvement.
'The WUN annual workshop provides a fantastic forum for learning of recent outcomes from, and creating opportunities for, collaboration internationally and across disciplines to address grand challenges.
'I'm excited to be joining the Responding to Climate Change group, particularly now with its reshaped research agenda that embraces the critical role of the oceans in mitigating and responding to climate change.'