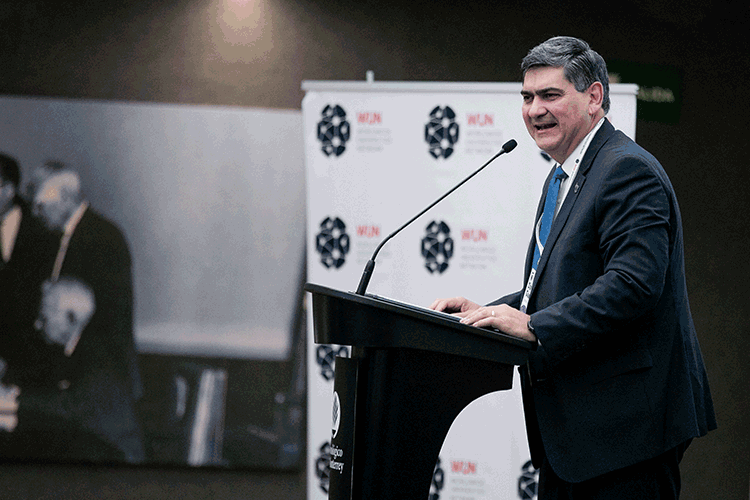 David Garza, Rector and executive president of Tec, highlighted the importance of cooperation during the WUN 2023 rectors' gathering. (Photo: Udell Jiménez / TecScience)
WUN AGM event report via TecScience.
"WUN is like the Olympics because it brings together all continents… but The Olympics is a competition. Universities do compete: for talent, for resources. But this meeting is not about competition, it's about cooperation. Although we compete for talent and resources, we must act and make an impact. WUN is a great platform for this impact," stated David Garza, Rector and executive of Tec, during the assembly opening.