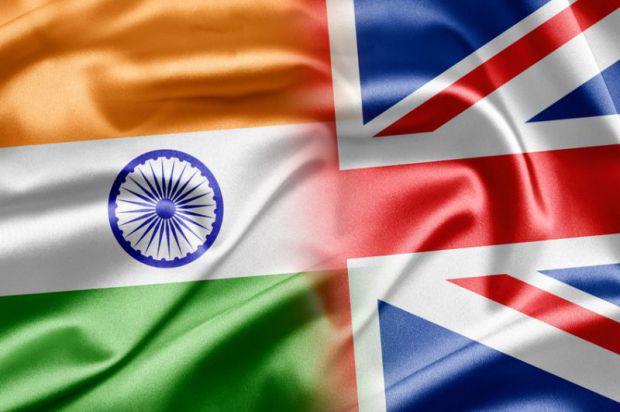 'I feel truly ashamed.' Keith Burnett on Theresa May's trade mission to India
Sir Keith Burnett reflects on what he learned about international students while in India with the UK prime minister.
This op-ed originally appeared in Times Higher Education on 11 November 2016.
University of Sheffield vice-chancellor Sir Keith Burnett joined UK prime minister Theresa May on her recent trade visit to India. In this blog, he reflects on Ms May's claims that the visit was a success. "I went to India to deliver on global Britain and I have to say that the response I've had here in India has been excellent," Ms May said of the trip. "This is my first trade mission but we've seen on this visit deals worth a billion pounds being signed."
I must be hearing different voices from those that Theresa May is hearing.
Indians who studied in the UK say we don't act as if we are good friends any more. They say we want their money and business but are not willing to teach their children, even if they pay full whack.
They hear that our universities are allowed to teach and take the money only if Indian students are rich enough not to need a job, or can graduate to a job that pays over the odds in some parts of the UK. The Indians I have met say this is not really friendly at all.
To some, it seems fairly insulting. The proof of the pudding is in the eating, and a 50 per cent drop in the number of Indians studying in the UK since 2010 should be the mother of all wake-up calls.
The prime minister says that it shouldn't matter. She says she doesn't think they should care about us making it easier for students to come to the UK. She can't be hearing what I'm hearing. She just wants free trade with India. Free trade means free trade, she says, good for all and nothing to do with students. She even insists that students should be labelled as migrants, which is completely potty. Even Nigel Farage didn't want that.
In any case, Indians feel doubly insulted by this position.
It was already getting bad when UK home secretary Amber Rudd's conference speech blew the issue sky-high in the Indian press. Now when I talk to Indians, the hurt is plain. I feel truly ashamed, and don't want that hurt to be ignored or unheeded. In fact, I'm sure that we need a full-scale response to the danger it heralds.
I have tried to stay positive for the past four years as I've seen things rot. I have groaned as changes in visa regulations pushed more and more potential students away. The government has assured us that it was not deliberately trying to reduce the numbers. Well, that may be the truth, but the results are in. A 50 per cent drop!
Other countries are rubbing their hands with glee at our stupidity. Ms May is announcing that her trade mission has seen £1 billion in deals announced for the UK. But remember that international students are worth £14 billion to the UK economy every year. That's equivalent to more than one major trade mission a month.
What is more, these talented young people build the future links that lead to cooperation and trade. Their tuition fees will pay the wages of Australian and Canadian university staff. Worse still, their wit and friendship will bless others.
It is no good closing our ears or blaming reduced numbers on a misunderstanding of a technical detail. Our stance towards overseas students in terms of reduced numbers or closed visa options is disastrous for our relationship with this great nation. This great nation that we want to trade with so much.
I will not speak of the real harm that these policies will do to cities across the UK, where students are vital drivers of the local economy. Others can speak of that.
But what I want – what I need – to emphasise is how we are destroying hard-earned goodwill with a huge proportion of the world's population. You should care about this. Your children's jobs in the future could depend on it. So I'm going to work hard to make our education the very best for potential Indian students, and make the welcome as warm as possible in Sheffield.
Sheffield students, leaders and I founded the #WeAreInternational campaign. I am damned proud of the students and staff across the UK who have joined us to show that we are still the nation that India can be friends with. And I will be working to make clear that the vast majority of Brits welcome students from India and don't think of them as migrants – 91 per cent, in fact, in a recent survey.
I will work to build collaborations with Indian universities and companies. We will continue to work together on cures for diseases and inventions that will help to make our planet more sustainable.
But I must beg, and I do beg. Please listen to India before it is too late.
Sir Keith Burnett is vice-chancellor of the University of Sheffield and a member of the WUN Partnership Board. He is also co-founder of the #WeAreInternational campaign to welcome and value international students, staff and research, which is now supported by more than 100 UK universities.