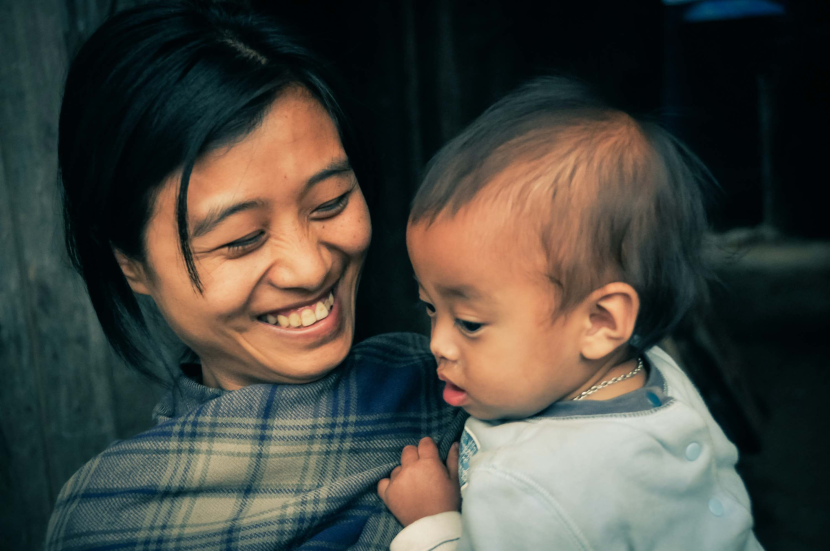 SUMMARY
Accumulated stressors are known to have a major impact on maternal and child health during and following pregnancy, increasing the likelihood of preterm birth. With early delivery come greater risks for mother and child and health implications over the course of the child's life. Women in marginalised communities are often especially vulnerable to a range of interacting stressors, stressors that are multiplying with climate change. As Professor David Olson (University of Alberta) put it: "the trans-generational impact of trauma is real and the burden accumulates." Read our feature on why he is advocating for more research on the impact of climate change on maternal and child health.
STORY
When researchers asked pregnant or postpartum women who had experienced a specific disaster event whether that experience was the most traumatic of their lives, they were shocked to find that for 80% of women the answer was "no". The women came from two cities: Fort McMurray, Canada, where in 2016 the population of nearly 90,000 people were evacuated in the presence of an out-of-control wildfire; and Houston, United States, where 2017's Hurricane Harvey dumped so much rain in such a short time that the National Weather Service added two new colours to its rainfall charts. Women who lived through those events considered them less traumatic than experiences of physical or sexual assault or physical abuse, which impacted the lives of 40% of women interviewed. Another 40% cited loss of loved ones or divorce as their most traumatic experience.
As Professor David Olson (University of Alberta) emphasised, the lesson was not that disasters are insignificant, but that for the most vulnerable in society, which includes pregnant women and their newborns, disasters are just one of many sources of trauma and stress. As climate change worsens it will increase the frequency of climate-related events like the above, interacting with these stressors.
"Climate change is the existential threat of our time," Olson argued, as it affects everyone, in multifaceted ways: "There are other factors that would be stressful for women—poverty is one, malnutrition or food insecurity is another, conflict, migration for any reason, all of these are stressors. But for most communities climate change is a chronic stressor. And when climate change is added on top of these other stressors, it doesn't just add to the stress load, it multiplies it." This aspect of climate change has never been so powerfully demonstrated as during the COVID-19 pandemic, the dynamics of which have modelled in a few months the effects of climate change that occur over years.
"The accumulation of stressors is known as the allostatic load, and when you get to a certain point it goes beyond your resilience or ability to cope," Olson explained. In older men this might increase the risk of heart attack, for instance; in pregnant women it can influence preterm birth (PTB). Olson's work has contributed to recognition that PTB is a physiological process distinct from birth at full term, with increased potential for harmful effects. PTB complications were the leading cause in 35% of newborn deaths in 2018 and it is associated with developmental issues, cardiovascular and metabolic diseases into adulthood. Olson was part of a team that established that traumas before pregnancy can also contribute to PTB and low birth weight (Nesari, Olson et al 2018).
The need for targeted interventions for specific at-risk communities, such as Indigenous communities often living with high allostatic loads, is paramount. But emerging research suggests that when stressors are mitigated their effects can also be reversed. Olson and colleagues have analysed trials of creative therapies with women in Fort McMurray and Houston, and in Pforzheim, Germany, amongst a population exposed to potentially traumatic experiences (Olson et al 2019). But more research is needed.
Olson is now looking to further mobilise the Worldwide Universities Network public health community. "With 23 universities and some 2,000 scientists at every university," he highlighted, "the Network represents nearly 50,000 scientists across disciplines that can go to work on these problems, which is a very exciting prospect."
 —
Professor David M. Olson is Principal Investigator of the Optimal Pregnancy Environment Risk Assessment (OPERA) WUN Interdisciplinary Research Group. Its partner institutions are University of Alberta, the University of Auckland, University of Bergen, University of Bristol, University of Cape Town, the Chinese University of Hong Kong, University of Ghana, University of Leeds, Maastricht University, University of Nairobi, University of Southampton, The University of Sydney, The University of Western Australia, and Zhejiang University. For more information see their WUN page here.