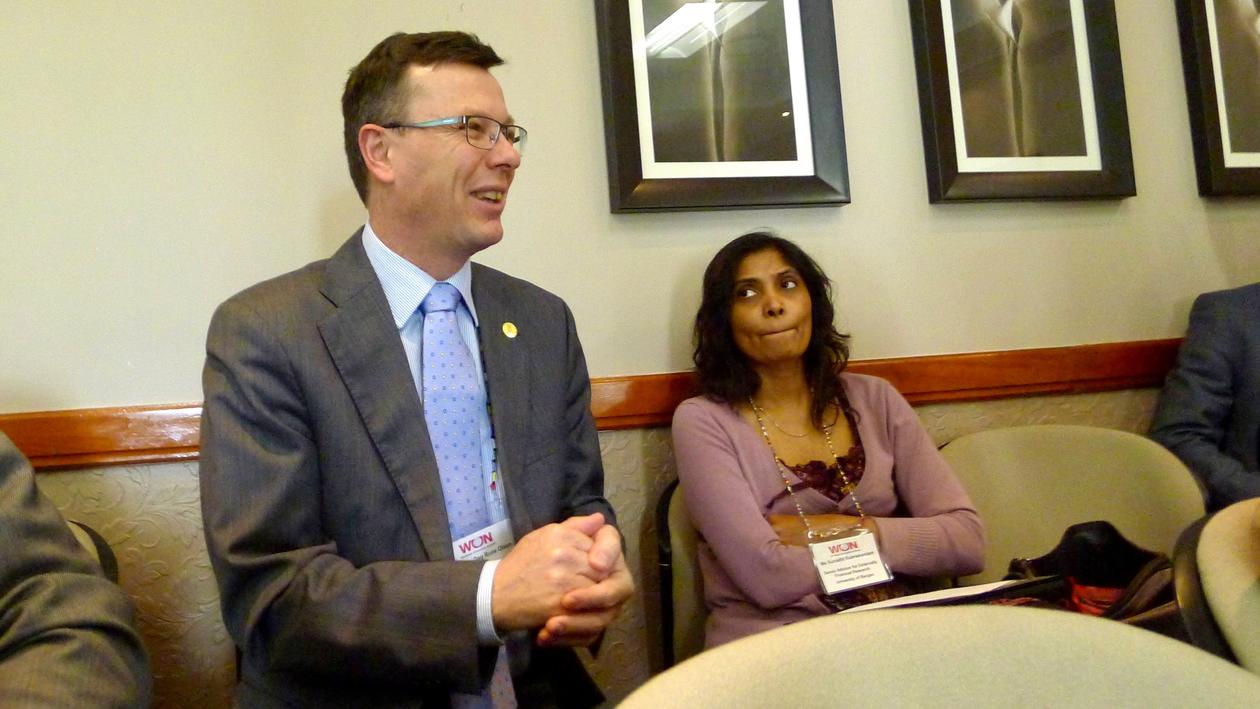 The university leadership and several University of Bergen (UiB) researchers will participate at the Worldwide Universities Network (WUN) conference in April 2015. Bergen Rector Dag Rune Olsen wants to make more UiB researchers aware of the opportunities offered by the network.
"WUN is a network that to a large extent is made for researchers. While networks like the Coimbra Group deal with university policies, WUN provides opportunities directly to our researchers," says Rector Dag Rune Olsen at the University of Bergen (UiB).
Rector Olsen and Vice Rector for International Affairs, Anne Christine Johannessen, travel with a delegation of UiB researchers to the WUN-conference in Hong Kong between the 25 and 30 April 2015.
At the conference Johannessen will take over as chair of the network's Public Health Global Challenge Steering Group.
UiB and WUN: Well suited for each other
WUN is a network of research universities aiming to build global research communities by supporting collaboration. The network has identified four Global Challenges as the focus for its resources and research programmes: Responding to Climate Change; Global Higher Education and Research; Public Health; Understanding Cultures.
In many ways these global challenges coincide with world leading research environments at UiB.
"Many researchers and research groups at UiB are doing work that fits well with the WUN profile. This provides us with access to an international network of researchers that can have a very positive effect for UiB," says Olsen.
The rector will work to make the opportunities provided through WUN more visible to UiB researchers.
"It would be beneficial for a large number of our researchers to be active in the network," says Olsen.
Lots of opportunities for researchers
Researchers at UiB are free to make use of a wide range of WUN resources, spanning from digital tools to conferences, mobility programmes and to apply for seed funding.
Seed funding is given to especially ambitious research projects, with an aim to lay the groundwork for larger future funding, among others from the European Research Council (ERC).
In the past three years, four UiB projects have been granted WUN funding:
This article is courtesy of the University of Bergen and can be found online at their website.