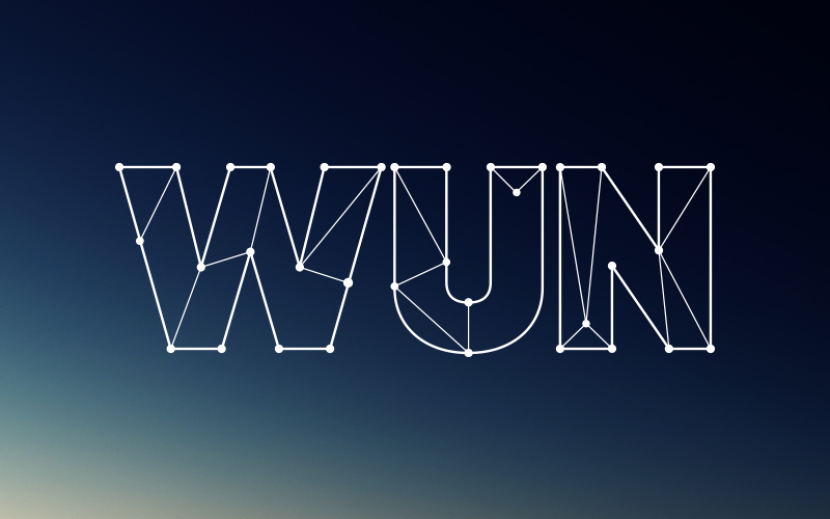 Music by a Jewish victim of the Nazis feared lost forever is being performed for the first time since the Holocaust.
Chad Gadya (One Little Goat), a Passover cantata for choir by Dovid Ajzensztadt, a major figure in Polish music in the 1920s, was uncovered in South Africa by a University of Leeds researcher.
The concert featuring the lost work will take place at the University's Clothworkers Concert Hall on Friday, March 14.
Dr Stephen Muir, from the University's School of Music, said: "We've opened up a window onto a culture that was destroyed, where so many talented lives were cut short and entire artistic legacies were very often destroyed too. For me, it's akin to losing nearly all of the music by someone of the national status of, say, Elgar –and most of what we knew about him.
"By uncovering this long-lost music, it's like finding a message in a bottle, washed up on the other side of the world."
Herded into the Warsaw ghetto by the Nazis, Ajzensztadt continued to compose, perform and teach, along with many fellow artists such as musician Wladyslaw Szpilman, whose story inspired Roman Polanski's hit 2002 film The Pianist.
Ajzensztadt helped found the Jewish Symphony Orchestra and performed several concerts, often accompanying his only child, Marysia, who became one of the ghetto's best-loved musical stars, feted by Szpilman and nicknamed the Ghetto Nightingale.
In 1942, Ajzensztadt and his wife were placed in a cattle truck for transportation to the Treblinka extermination camp. Distraught at being separated, their 21-year-old daughter tried to join them. They looked on, helpless, as she was shot by a Nazi SS officer. Her parents were murdered soon after.
Only a handful of compositions by Dovid Ajzensztadt are thought to have survived.
But archival and ethnographic research by Dr Muir, combined with a series of coincidences and some pan-continental detective work, uncovered One Little Goat.
At some point in the 1920s, a manuscript for the cantata was sent to Russian cantor Froim Spektor, with a handwritten message from Ajzensztadt asking for his colleague's opinion on the work.
He wrote: "My dearest friend, Mr Spektor, this is part of the complete work. I derive such pleasure from this composition. Every time I turn the page, I am never disappointed … You are the only man whom I truly respect."
Ajzensztadt signed off: "With hearty greetings. I beg of you…send me your opinion. I have now written an accompaniment. It is successful, a little different!"
Spektor left Rostov-on-Don (where the young Ajzensztadt had been a choirmaster) for Cape Town in 1928. When Dr Muir travelled to Cape Town last summer, he discovered the Ajzensztadt manuscript among Spektor's papers, gathered together in a carrier bag by his granddaughter Leore Braude for her meeting with the Leeds academic, organised by Cape Town Rabbi Stuart Serwator.
"This piece of music effectively circumvented the Holocaust by finding its way to South Africa with Spektor,"added Dr Muir.
Music by Spektor is also on the programme for the March 14 lunchtime concert, which his son Isiadore will attend as guest of honour.
Now aged 80 and living in South West London, the retired architect said: "I was only 15 when my father died but there is much about him that I don't know.
"It will be very revealing to hear his music, and to get this sort of information at the age of 80 is fascinating. There's a big gap in the family's knowledge that Stephen has uncovered."
Bret Werb, Music Curator at the United States Holocaust Memorial Museum in Washington DC, said: "Dr Muir has made some rare and exciting discoveries, and has now taken the next important step in assuring that this music will once again be heard.  He has channelled his skills into a project with, we hope, a far-reaching legacy."
The University of Leeds research project that led to the discovery of the cantata is looking at how music was affected by migration –specifically the movement of Jews fleeing anti-Semitism in Europe in the first half of the last century.
Music, Memory and Migration in the Post-Holocaust Jewish Experience is now set to make a significant contribution to the understanding of the way interconnections between Jewish musicians contributed to the impact of migration.
The team also hope to highlight the contemporary resonances of their work, with mass migration caused by conflict and persecution still occurring on a daily basis in many areas of the globe, including Syria and sub-Saharan Africa.
As well as the international team of researchers, Dr Muir, who was born the son of a priest in Zambia, has been working with the Holocaust Survivors' Friendship Association, the US Holocaust Memorial Museum, South Africa's Holocaust and Genocide Foundation, the Anne Frank Trust and English Heritage.
The project, assisted by a British Academy Grant, in collaboration with partners in the Worldwide Universities Network, has brought together scholars from the UK, USA, Australia and South Africa.
In July, the project will host its first conference: Continuities and Ruptures: Artistic Responses to Jewish Migration, Internment and Exile in the Long Twentieth Century. Dr Muir and his research team have also recently been shortlisted for an Arts and Humanities Research Council grant of nearly £2m to continue such archival work on a global basis.
Songs from a Forgotten World: Jewish Choral Music, Old and New, takes place at 1pm on Friday, March 14 at the Clothworkers Concert Hall. Entry to the unticketed event is free. The University of Leeds' School of Music Choir is made up of 40 mainly music students and will be accompanied by strings, harp, piano and organ. Works will include classics of the Jewish liturgical tradition by Louis Lewandowski and Salomone Rossi, as well as more recent works by Gregory Rose.
For further information
Images of Dovid Ajzensztadt, Froim Spektor and scans of the Chad Gadya manuscript and programme pages from the concert at which it received its 1931 premier are available from the University of Leeds press office.
For an example of Ajzensztadt's music, see this YouTube clip: http://www.youtube.com/watch?v=-mXW6idDWFU. Filming/recording opportunities at the choir's rehearsals are possible next Monday and Wednesday (10am-noon, 10th & 12th).
Interviews with Dr Stephen Muir, Senior Lecturer at University of Leeds' School of Music can also be arranged through the press office: 0113 343 3996 or g.j.dant@.leeds.ac.uk.
Music, Memory and Migration in the Post-Holocaust Jewish Experience, is a partnership project between the University of Leeds, Leeds College of Music, the University of York, Royal Northern College of Music, New York University, Sydney Conservatorium at the University of Sydney, The Isaac and Jessie Kaplan Centre for Jewish Studies and Research at the University of Cape Town; the US Holocaust Memorial Museum in Washington DC and the South African Holocaust and Genocide Foundation. For more details, see here: http://www.mmm.leeds.ac.uk/