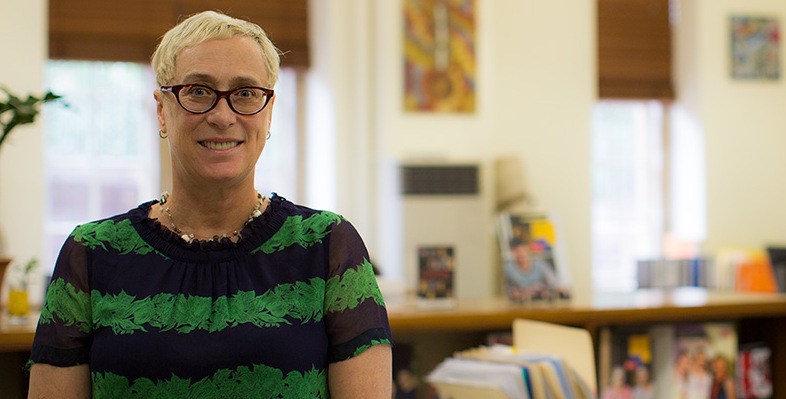 From climate change to improving public health, the world's 350 million Indigenous people share a number of urgent challenges in common. Yet while many Indigenous groups are actively involved in forging solutions to the issues they face, there are surprisingly few organisations dedicated to disseminating and sharing their insights.
That's the goal of the International Indigenous Research Network, an innovative WUN collaboration which involves over 30 researchers from eight member universities. From Australia and New Zealand to South Africa to Norway, each of the members is focused on a project aimed at improving the lives of Indigenous peoples.
"Not surprisingly, a lot of the work that's done around Indigeneity has a national focus," explains Associate Professor Catriona Elder from the University of Sydney, who jointly leads the network with colleague Dr Vicki Grieves. "What we do is bring together researchers from across a whole bunch of different countries, situations and peoples."
The network takes a practical, solutions-focused approach to research, with many of its scholars centred on one or more of WUN's four global challenge priority areas.  Projects range from applied research, such as field studies aimed at improving nursing outcomes in Indigenous communities, to high-level research exploring how Indigenous people's knowledge systems can be applied to a range of 21st century issues.
A key goal of the network is finding ways for both Indigenous and non-Indigenous people to work together to design genuinely collaborative research projects. "Collaboration should be an everyday, ethical endeavour," says Associate Professor Elder, adding that non-Indigenous researchers require robust training in order to partner with Indigenous communities successfully. "This field is littered with programs with good intentions that never quite worked."
The network's first international workshop, to be held in Sydney in 2015, focuses on ethical collaboration and unites those involved in health, education, law and environmental research. "If you're a health specialist, you might be working with Indigenous people who are more likely to be sick or vulnerable, but in the environmental space you might be working with community leaders," Associate Professor Elder explains. By bringing these experts together, their diverse experiences and practical advice can be shared.
WUN's role has been crucial to the success of the Indigenous Research Network, according to Associate Professor Elder. It has provided infrastructure and funding to bring members together at meetings, workshops and online, helping them to pool their knowledge and expand the scope of their research.
Another benefit of belonging to WUN has been the assistance of the local WUN coordinator based at the University of Sydney, who has tackled the challenging task of administering a network that spans four time zones, as well as chasing up funding opportunities and drafting applications.
Finally, says Associate Professor Elder, WUN has also assisted individual researchers within the network – including herself – to widen the impact of their scholarship.
"It has been really great for me because it has internationalised my research," she says. "My specialisation is race relations in Australia, but through WUN, I've started working with global partners. Now we have someone in the network who is based in China, which has pushed me to thinking about my research in the context of East Asia."
Read more about the WUN International Indigneous Research Network.