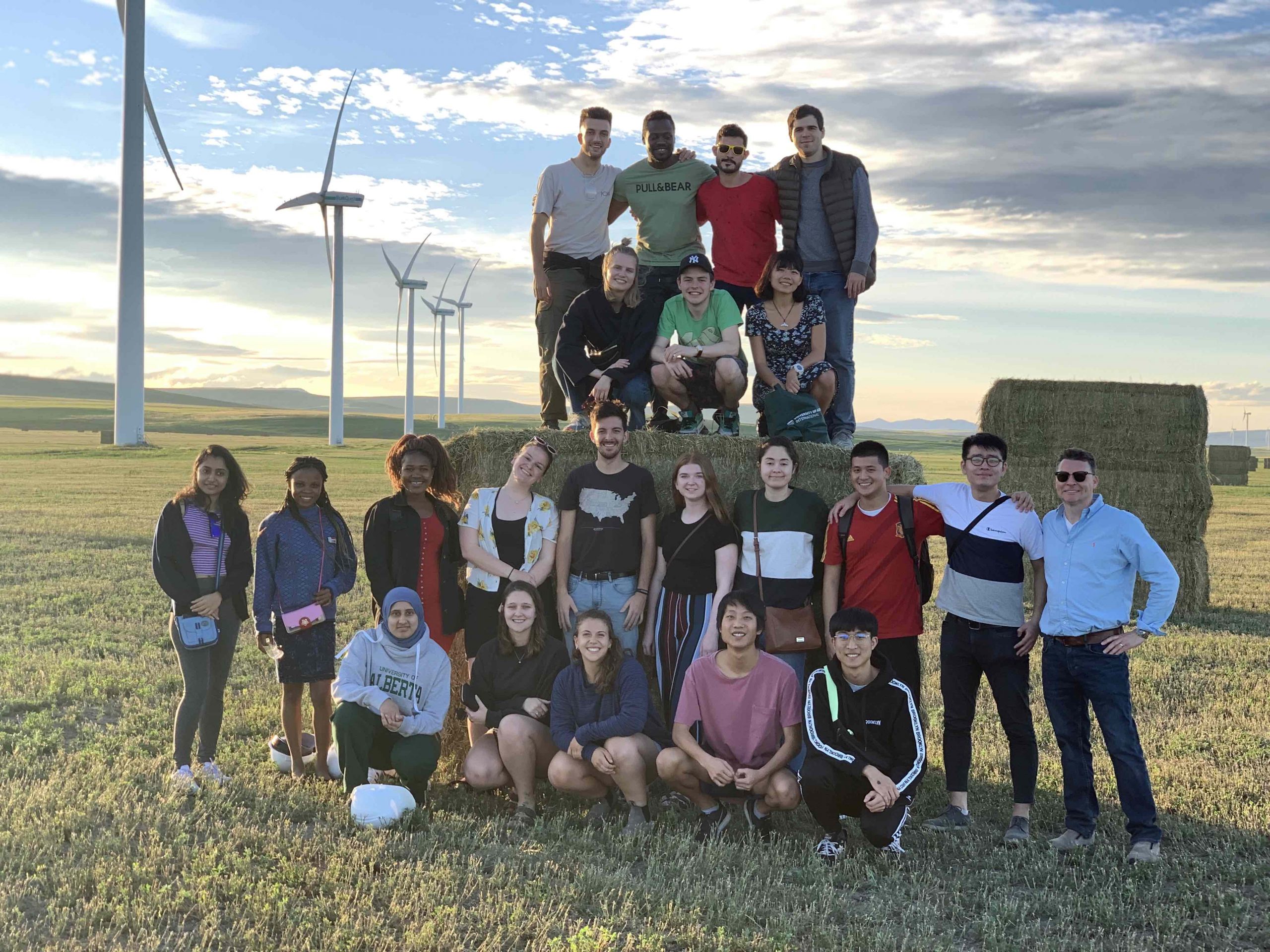 UAlberta was pleased to host the first WUN undergraduate summer school. We are grateful to our colleagues from across the network who nominated and financially supported an amazing group of young people to join us in Edmonton. We were inspired by the students' thoughtfulness, optimism and commitment to exploring the global challenges we face. The friendships that were developed in just a few short weeks are ones that we hope will be sustained for a long time. Thank you to everyone who made this such a rewarding experience for all of us.
---
Fostering Energy Leadership: University of Alberta provides global perspectives in 2019 Worldwide Universities Network Summer School
The University of Alberta set the stage for student discovery in the areas of traditional energy development, future energy systems, environment, and land reclamation by hosting the Worldwide Universities Network (WUN) Summer School this July. 
21 students from 13 member universities in the WUN travelled to UAlberta to learn about energy transitions from faculty and researchers across many disciplines.
Director of Future Energy Systems Anne Naeth, who led the program on the UAlberta side, feels that offering the program at UAlberta delivered a special perspective for the students involved. "UAlberta has some relatively unique features in its energy program," she shares, adding that "the most important one is probably the breadth of the program," which includes not only technical aspects but also a heavy environmental component. 
For Dr Matthias Ruth, Vice President (Research), having a global perspective on areas of energy-related research is critical. "The world is undergoing an energy revolution and that means that in many ways we are trying to transition away from fossil fuels to alternative ways of dealing with energy challenges," he explains. "An important part of learning what the future could or should look like not only involves how we deal with technology and how we implement it but really also involves how we come together across the globe to build partnerships and to develop networks."
A wide range of renewable energy systems were covered in the WUN summer school – solar, geothermal, wind, tidal, hydroelectric, and biomass.
The program was broad – going beyond science and technology, there were lectures on energy policy, political issues surrounding energy, and the relationship of indigenous communities to energy transitions.
Lectures and laboratory visits on the UAlberta north campus in Edmonton were complemented with field experiences, including site visits to hydroelectric installations and wind farms. Alberta was also on display during the program – students experienced the city of Edmonton, and visited the UNESCO world heritage sites Head-Smashed-In Buffalo Jump and Waterton Lakes National Park.
Beyond learning, students were able to interact and build friendships with their peers from other WUN universities. "To experience the WUN program in Edmonton and meet all of these different cultures and nationalities was a bonus," shares Samar Kauser, a UAlberta student who found that she developed strong bonds with other students in the program.
Ruth hopes the experience of coming together and building new friendships will pave a path forward for some of the future leaders in the energy field. "I am excited to see so many students from so many different countries come together and work with each other trying to explore what the energy transitions looks like, how we respond to climate change, and how  we can minimize and reduce the environmental damage and environmental harm that we have inflicted on the planet and the climate in the past."