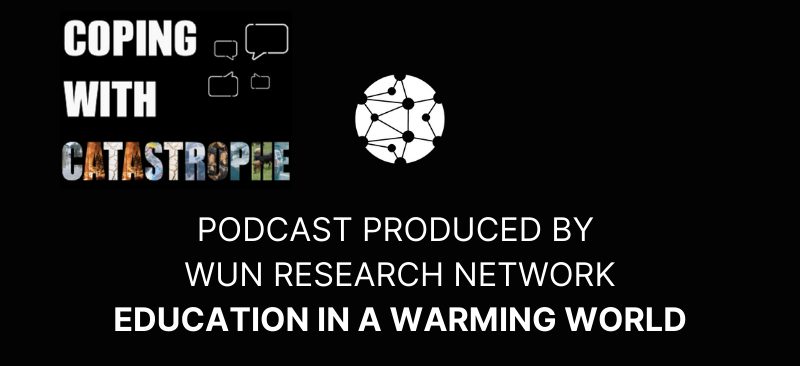 The WUN Education in a Warming World network is producing the Coping with Catastrophe podcast, featuring discussions with researchers, educators, and activists working on the climate and ecological crises about the impact it has on them in their personal and professional lives, their coping strategies, and how we can reimagine our world.
The podcast will be released on a weekly basis every Tuesday at lunchtime IST/GMT/CET and is available from their Podbean site, as well as via your podcast directory of choice.
Listen to the 10-minute introductory episode.
The first episode was released on Tuesday 22 September 2021. Stay tuned for the next episodes.