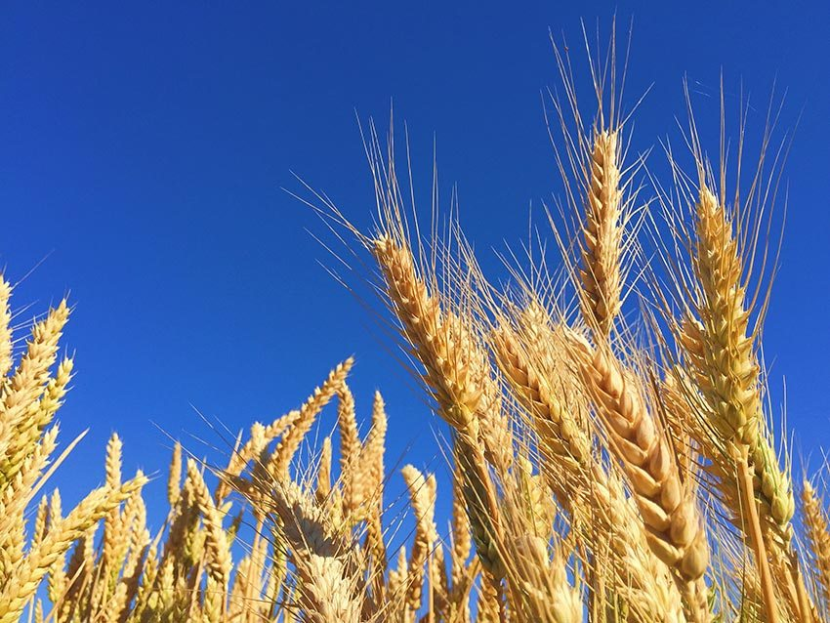 The WUN-sponsored project Crop-FS (Climate-resilient open partnership for food security) is a consortium of 24 highly reputed international researchers engaged in conducting cutting-edge research to develop climate-resilient crops, microbial communities, and soil amendments for improving crop productivity under extreme environments. Since it was launched in January 2016, the consortium has grown exponentially with more than 14 universities and institutions across five continents now involved. In this Q&A, PI Professor Om Parkash Dhankher (UMass) outlines some of the consortium's major achievements from the last 18 months. This includes details about several significant publications and research initiatives conducted by consortium members to help address the fact that under climate change important global staples are declining, and world hunger has started to rise after a decade-long drop.
What are some exciting developments from Crop-FS in the last 18 months or so?
We published two special issues covering topics related to climate resilient crops. One in Plant, Cell & Environment (Volume 41, Issue 5, published in May 2018 with 22 manuscripts) and the second in the Journal of Experimental Botany, to be published in January 2020 with 20 manuscripts). Many papers in these special issues are from consortium members.
We held our 3rd international workshop at the University of Massachusetts Amherst (Oct 7–8, 2018) and our 4th at the Jawaharlal Nehru University, New Delhi, India (Dec 7-8, 2018). These workshops highlighted issues related to climate change and food security, and also raised awareness about the CROP-FS project and WUN activities in scientific communities and institutions.
CROP-FS members were also on the organizing committee for an EMBO India symposium "Sensing and Signaling in Plant Stress Response" from April 15–17, 2019 at New Delhi, India, at which six or seven of our members presented their research.
What promising research has CROP-FS recently generated to help address the fact that under climate change important global staples are declining, and world hunger has started to rise after a decade-long drop? 
Cutting-edge research from the laboratories of CROP-FS-consortium members is being translated in to real-world crops, which will make a significant impact on global food security. From our many efforts to enhance crop resilience and increase productivity, here are some highlights …
Dr Ashwani Pareek (JNU, New Delhi) was awarded the highly reputed "Visitor's Award for Technology Development" by the Honorable President of India for developing "Stress Tolerant Rice of the Next Generation (STRONG)". This has the potential to improve farm incomes in India and other counties.
Professor Baoshan Xing (UMass) was recognized as the "Highly Cited Researcher" by Thompson Reuters and was dubbed as the "Brightest Mind" in the world in 2016, 2017 and 2018.
Professor Om Parkash Dhankher (UMass) identified and characterized novel stress-related genes and introgressed these genes into food and biofuel crops such as Indian mustard, rice and camelina. Prof. Dhankher was also awarded two International patents for developing climate resilient crops. Prof. Dhankher also co-organized the "Water-Energy-Food" nexus RCC workshop during WUN AGM in Perth in May 2018 and led the discussion and brainstorming session for setting the future directions, focus, and goals of the WUN's RCC global challenge.
Professor Christine Foyer (Leeds) Foyer and other members of the consortium – Prof. Anna Maria Botha (Uni. Of Stellenbosch), Boashan Xing and Om Parkash Dhankher (UMass), Snehlata Pareek (ICGEB, New Delhi) Karl Kunert (Uni of Pretoria) – published more than 10 papers related to research about improving crop productivity.
What's important about the special issue of Plant, Cell & Environment edited by you and Professor Christine Foyer (Leeds)?
The special issue is a great achievement. It not only covers topics related to crops adaptation and increasing crop tolerance to environmental stresses but also features manuscripts focused on enhancing soil fertility and a better understanding of the root/soil interface, and associated microbiomes, and how they impact crop productivity and food security. All 22 manuscripts contain unique findings, and our editorial Climate resilient crops for improving global food security and safety gives readers a broader overview.
How else does CROP-FS feature?
Since the CROP-FS project is interdisciplinary in nature with expertise ranging from soil chemistry, microbiology, plant biotechnology and social sciences, and achieving global food security hinges on the inclusivity of all these disciplines, we included research related to these areas. Eight or nine consortium members will also have papers in the forthcoming special issue of the Journal of Experimental Botany.
Your paper A stress‐associated protein, AtSAP13, from Arabidopsis thaliana provides tolerance to multiple abiotic stresses appears in the issue. Tell us about your discovery … 
This single gene can provide tolerance to multiple environmental stresses such as drought, salinity, heat, and several heavy metals (arsenic, cadmium, mercury etc.). Introgressing this gene in a crop will increase crop productivity under extreme environments and a changing climate. Introgressing it into various crops, will help increase farmers' incomes. Several AgriBiotech companies are also interested in this patented technology to validate in major crops.
What other papers published by the CROP-FS consortium in the last year are significant?
There are too many to name here but some notable papers from the special issue of Plant, Cell & Environment relate to:
What are some highlights from the 4th Crop-FS workshop held at Jawaharlal Nehru University (JNU) in India last December?
I co-organized the workshop, which attracted more than 40 participants including graduate students, postdocs and young faculty from more than 12 universities and institutions. There were 20 research presentations from the members of CROP-FS project and many new members joined the group, which is exciting. We also brainstormed future activities and collaborative funding opportunities from international funding agencies and other sources.
What success has CROP-FS had in its goal to help improve global food security and safety? What would make success easier? 
CROP-FS has been very successful in developing research collaboration among consortium members across a wide range of disciplines including plant physiology, plant molecular biology, soil chemistry, microbiology, environmental sciences, and social sciences. Our laboratory visits, which have facilitated the exchange of research protocols, research materials and prompted ideas for joint research and conference proposals; our two special issues dedicated to climate resilient crops; and our opinion piece published in Nature, which highlights the importance of integrating sciences with social sciences to improve the adaptability and acceptability of technologies related to crop production and food security, are all very important. We remain buoyant, but the lack of opportunities for international funding is a major hurdle to achieving our goals.
What has WUN meant to the work of this project? 
WUN's support has enabled the creation of an interdisciplinary team/consortium with the wide range of expertise needed to develop and disseminate the technology, knowledge and information relating to climate resilient crops and food security that can truly make a difference. It has also been invaluable in my research, and to the growth and sustenance of the project, which is tackling some of the world's most important issues head on.