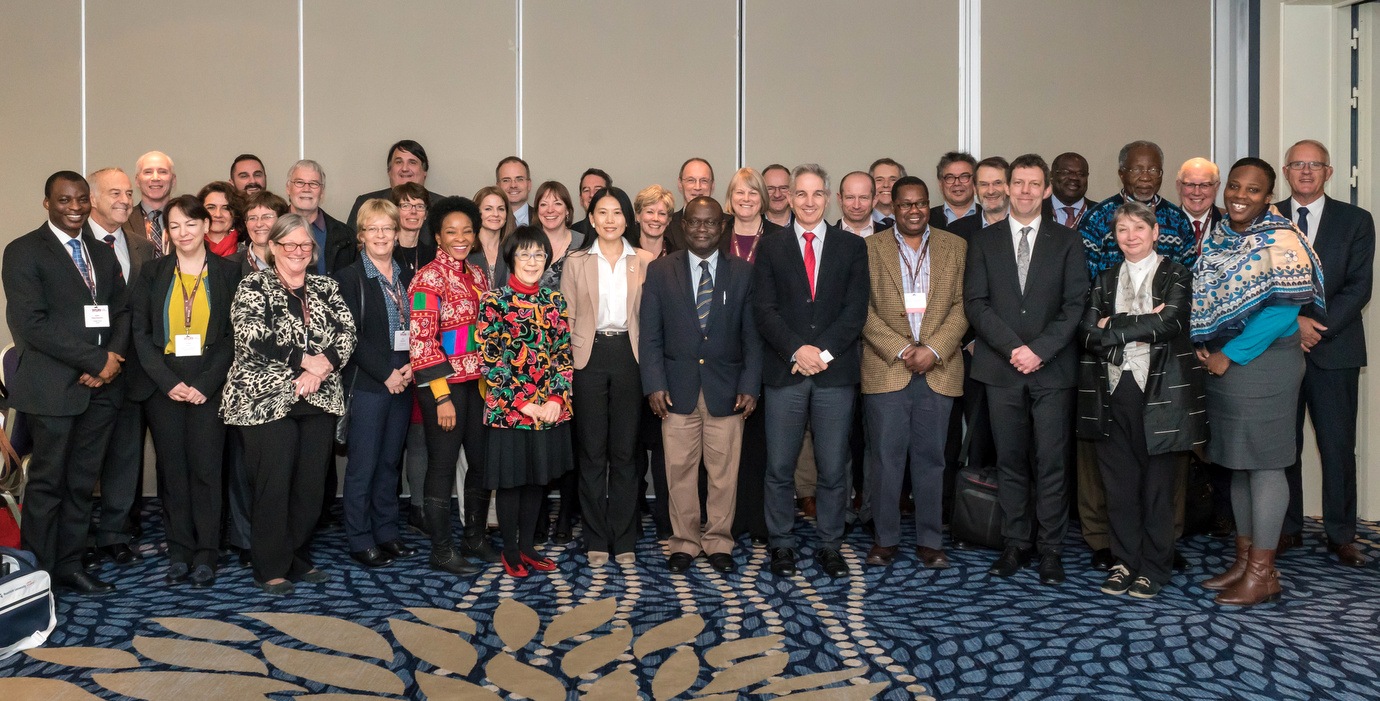 On 7 April, WUN Presidents, as well as distinguished representatives from the European Parliament, European Commission, European Research Council and national embassies, convened in Brussels for the sixth annual WUN Presidents Forum. Titled 'Open Doors: European Opportunities in Research & Education,' the Forum took place alongside the WUN Conference and AGM 2016.
The Forum began with an address by Mr Jeroen Lenaers, Dutch Member of European Parliament. Mr Lenaers discussed the 'enormous challenges' currently facing Europe, emphasizing the important role that researchers can play in addressing them. He also emphasized the importance of adopting a long-term perspective that focuses on developing the next generation, which is also one of WUN's key objectives.
A keynote speech was delivered by Professor Jo Ritzen, Former Dutch Minister of Education and Science and former President of Maastricht University, on how universities can claim their place in the broader policy and research sphere. He argued that universities play an important role in the economy, but must do a better job of communicating their value if they are to gain funding while maintaining autonomy. He argued that funding and autonomy are key to increasing competencies among graduates, and competencies are what provide a high return of investment to society.
The delegates then heard from Professor Jean-Pierre Bourguignon, President of the European Research Council, who discussed the importance of organisations like WUN and the value of researchers and policy-makers working together.
"Science, which has been and is my life, is a collective, public and international endeavour. New ideas have always spread rapidly. And these days, discoveries made anywhere are available almost instantly to the global scientific community. In 2013, over 35% of articles with an EU author were co-publications involving international partners. The top research institutions benchmark themselves at the global level. National and European policymakers therefore need to maximise the ability of their scientific communities to take part in and contribute to this overall enterprise. There is no such thing as national or European science."
Mr Peter Dröll, Director of Open Innovation and Open Science at the European Commission discussed how cooperation improves performance, since co-publications tend to have substantially higher impact. Furthermore, since most knowledge is produced outside of Europe, researchers must rely on openness, which is a key aim of Horizon 2020—the biggest EU Research and Innovation programme that aims to secure Europe's global competitiveness by funding innovative research that attracts further private investment. Ms Claire Morel, Director of International Cooperation at the European Commission, also discussed the many benefits of internationalisation, highlighting various programs such as Erasmus+, Marie Skłodowska-Curie Fellowships and Knowledge and Innovation Communities (KICs). She said that going forward, there would be an increased focus on credit mobility, degree mobility (joint masters/PhD), capacity building and policy support.
The latter half of the Forum included two panel discussions, during which many important themes emerged. For instance, Professor Hugh Brady, Vice Chancellor of the University of Bristol, discussed the importance of fostering innovation in more traditional disciplines. He highlighted the fact that despite global economic slowdown, many cities with universities at their core have proven resilient. This is because they tend to be innovation-driven and highly liveable; their economic drivers come from within. In response to this, Bristol has adopted an approach where innovation will be increasingly incorporated into more traditional degrees, such as history. In a four-year degree program, 20 per cent of the first year would focus on innovation, which would gradually increase to 80% in the fourth year.
Dr David Turpin, Vice Chancellor of the University of Alberta, also shared some valuable insights on the principles of effective global engagement. The five principles include: Collaboration – relationships must be reciprocal and respectful; Commitment – relationships require long term commitment to one another and to excellence; Humility – we have to be sensitive and respectful of one another; Transformation – we must be willing to adapt and transform; and Generosity – engaging effectively requires time and resources.
Sir Alan Langlands closed the Forum, noting that the EU's global strategy, which will be announced in June, is currently open for consultation. In the meantime, WUN will continue to align its research programmes with EU priorities in order to bridge the gap between policy and academia. The next WUN Presidents Forum will take place in May 2017 in New York.
View the WUN Presidents Forum 2016 Program
Read the transcript of Professor Jean-Pierre Bourguignon's speech