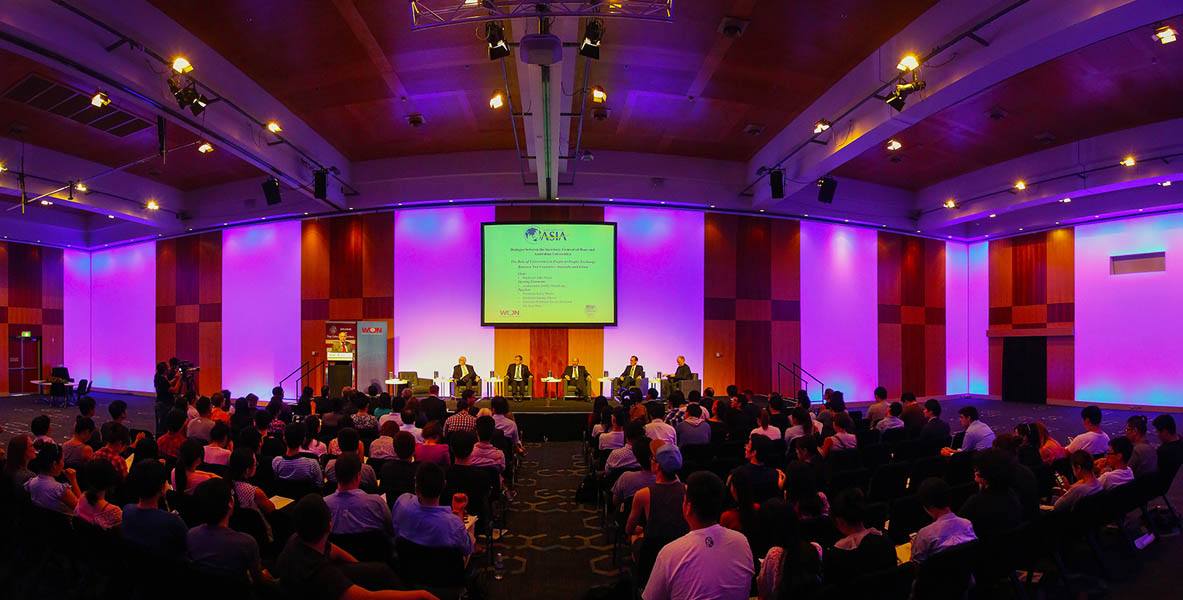 Senior leaders from Australian universities came together to discuss Australia-China higher education in a workshop held at Australian Technology Park in Sydney on Tuesday.
The workshop, organised by the Worldwide Universities Network and the Top Education Institute, was a local offshoot of the Boao Forum for Asia which convenes to exchange global ideas and initiatives for economic and social development in the region and the world. Speakers included Australian Vice-Chancellors, as well as invited representatives from government and business. H.E. Ambassador Zhou Wenzhong, Secretary-General of the Boao Forum for Asia and previously the Chinese Ambassador to Australia and the United States, also participated in the event.
The workshop featured two panel discussions about the role of higher education as a driver of international collaboration. Executive Director of the Worldwide Universities Network, Professor John Hearn, said it was an invaluable opportunity for Australia's academic leaders to introduce broader thinking and innovation.
"Globalisation has afforded us the opportunity to collaborate in unprecedented ways so that we may tackle some of the world's most significant challenges together. We must now focus on using collaborative research as a tool for driving economic and social development," said Professor Hearn.
The Boao Forum, held in Boao, Hainan Island in late March each year, draws many presidents and prime ministers, leaders in government, business, academia and international organisations, to debate policy options and the evidence base for them. In 2014, Prime Minister Tony Abbott and Foreign Minister Julie Bishop attended the forum with a strong contingent of Australian government and business, including Bob Hawke and Andrew Forrest. Boao is now strengthening the participation of academia, university leaders and researchers.
When asked how the Boao Forum could have a bigger impact on higher education, Deputy Vice-Chancellor (International) of the University of Wollongong, Professor Joe Chicharo, said it should focus on long-term strategic issues, such as fragmentation within the higher education sector in Asia.
"The missing link in Asia is the fact that there is no coordination, or very little coordination, in addressing global challenges in practical forms. The time is coming where we're going to have a huge amount of intellectual capacity in this part of the world. How do we put structures and processes in place that are going to take on and help solve some of those global challenges?" said Professor Chicharo.
In his closing remarks, Ambassador Zhou said the workshop gave him a better understanding of what the next Boao Forum higher education session should focus on.
"Different countries have different priorities, but one issue shared by everyone is finance—how to finance education. The Boao Forum is an economic and trade forum attended by 1700 delegates, the great majority of them businesspeople. I think the business community should do more to help education and I will develop something around that theme—the responsibility and role of the business community in helping to improve education in the region and the countries concerned," said Ambassador Zhou.
The next Boao Forum is scheduled for 26-29 March 2015.