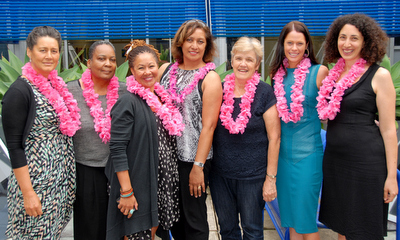 This project is about pioneers: people who are first in their family to enrol in university (FIFU). While there is considerable research into factors affecting participation and achievement in university education, less documented are the factors that influence the success of FIFU. Based on limited literature, we know that FIFU are at risk of failure and of dropping out, especially in their first year of study, and that negotiating cultural obstacles involves a gain and loss of FIFU students' identities and a redefining of themselves. This occurrence is experienced amongst diverse populations in higher education globally.
From national strategic perspectives, the FIFU challenge is highly relevant to South Africa, Australia, USA, Canada and New Zealand, as each nation has set ambitious time-bounded university education agendas through to 2020. But from an ethical perspective it is simply the right thing to do—every student with potential deserves the chance to succeed at university.
This research will design, test and authenticate a culturally appropriate methodology that:
Provides evidence about multiple variables affecting FIFU success: influences, information, investment approaches and other factors that help or hinder FIFU educational opportunities and outcomes.
Identifies good practice for university teaching and student support systems towards enhanced FIFU participation and achievement.
Promotes critical innovative thinking about this global challenge of Higher Education and Research.
Who's involved
Dr 'Ema Wolfgramm-Foliaki, University of Auckland

Associate Professor Lorri Santamaria, University of Auckland

Dr Amani Bell, University of Sydney

Associate Professor Elisa Birch, University of Western Australia

Associate Professor Moragh Paxton, University of Cape Town

Roisin Kelly, University of Cape Town

Cara Stanley, University of California, Berkeley

Professor Airini, Thompson Rivers University