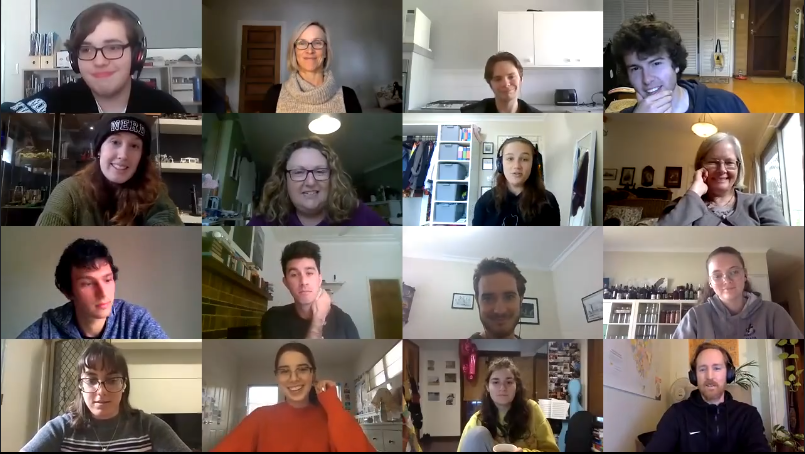 At a time of increasing interest in the use of digital technologies to deliver course content online (Hamilton 2012; O'Flaherty et al 2015; Forsey & Page 2018; Strelan, Osborn & Palmer 2020), we are in the midst of an unanticipated global experiment in flipping the classroom (Abeysekera & Dawson 2015). This gives researchers an opportunity to gauge student adaptability to fully online delivery, and the impact of such forms of teaching on their experiences of learning and their self-efficacy.
The global reach of this project is deeply significant; as far as we are aware no other comparative study has been conducted into the effects of online learning and teaching on the student experience.
The research will be conducted across seven universities, employing mixed methods (qualitative and quantitative) and various research practices (e.g. document and content analysis, 'netnography', online focus groups and surveys). By identifying the global and local trends and differences arising from our different geo-political realities, our comparative study will bring nuance to our understanding of the effects of the global pandemic on student experiences. Through dissemination of our research findings we will aim to positively impact learning and teaching practices across the WUN and beyond.
We keep hearing that the world is not likely to be the same again in the wake of COVID-19. The forced experiments in online delivery of learning and teaching experiences will allow us to evaluate productive ways to incorporate the learning from these experiences into future pedagogical design and practice.
Possible future impacts include expansion of university offerings to include online options alongside more traditional face-to-face courses; improvement in student engagement; and greater equity and diversity as students who may be unable to attend institutions face-to-face are empowered to access higher education through online means that have been expanded due to the crisis.
Outcomes
1.  A series of workshops, beginning at the local level, before moving to national and WUN-wide workshops.
2.  A podcast that brings together the experiences and insights of the global team.
3.  Refereed journal articles, one from each local team and one comparative paper from the global team.
Who's involved
Meng-Che Tsai, Hsueh-wen Chow, Chiehwen Ed Hsu, Meng-Hsueh Lee, How-Ran Guo – National Cheng Kung University
Mariama Zaami, Aaron Asibi Abuosi, Edward Asiedu – University of Ghana
Hongfei Liu, Yun Luo – University of Southampton
Sabine Little, David Hyatt – University of Sheffield
Katie Livesey, Bridgette Bewick – University of Leeds
Cecilia Chun – Chinese University of Hong Kong