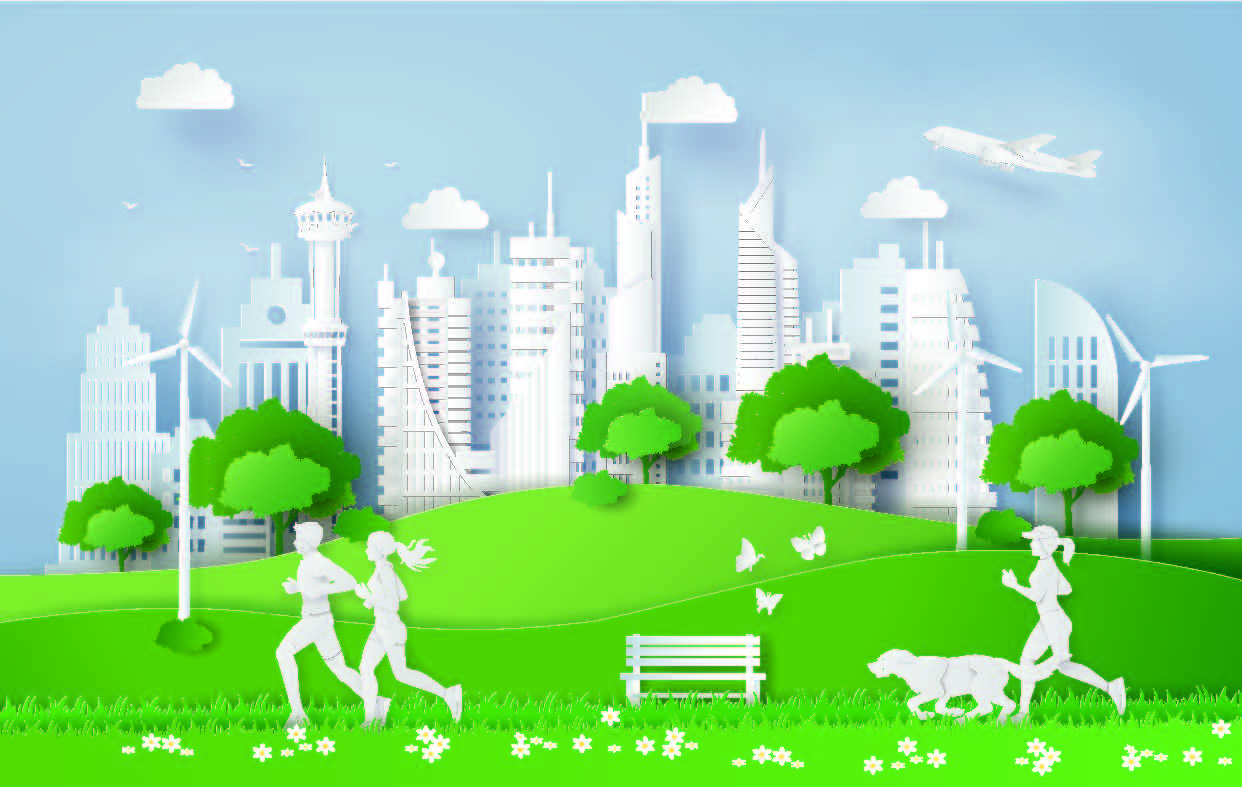 The United Nation's Sustainable Development Goals (SDGs) stress the importance of making cities inclusive, safe, resilient, and sustainable for healthy living. It is estimated that by 2050, 90% of the population growth will occur in cities.
Urbanization not only changes the geography of urbanites but also transforms our earth into an urban planet. Subsequently, urban built environment become an integral part of the determinants of human health and well-being. For instance, streetscapes, mixed-land use and public open space have found to link to walkability, transport mode selections, social polarization and quality of life, particularly affecting youth's physical activity and elderly's cognitive and emotional functioning.
The study of urban form allows elucidating the interconnectedness between physical space and human activities in cities, so to inform appropriate interventions, resilient urban design, and policymaking for sustainable development and healthy living. This project brings together a group of specialists with complementary expertise to form a multidisciplinary Urban Lab Network to study what types of built forms and spatial behaviors promote better health and well-being.
Research activities will include three major milestones:
A local workshop
An international workshop in Auckland
An international research symposium in Hong Kong
These activities will facilitate interdisciplinary dialogues and discussion on emerging opportunities for data sharing and dissemination and stimulate the exchange of ideas among stakeholders, policymakers, academics, and public audiences.
The project will leverage the participants' breadth of knowledge and experiences to draw public impact and cultivate opportunities for early career researchers in the international scholarly work.
The expected outcomes include the setting up of a collaborative research framework and a roadmap documenting cutting-edge research approaches and emerging interdisciplinary strengths to identify critical policy-relevant research questions and to guide future collaborations and funding applications.
Outcomes
2019
Academic Publications
Chan YF, Lau KKL, Leung J, Kwok T, Tieben H. (2019). Urban built environment & health-related quality of life among older adults living in a high-density city: A latent profile analysis approach. PHA Alliance Annual Meeting, Stanford U, Sept 2019
Policy inputs
Tieben, H. Executive Board Committee, International Forum on Urbanism (IFoU), 2019
Tieben, H. Scientific Board Committee, 12th IFoU Conference, Beyond Resilience: Towards to more integrated & inclusive urban resilience, Jakarta, Indonesia, 2019
The International Forum on Urbanism (IFoU) is a network of 24 universities with missions in strengthening international collaboration in the field of Urbanism. Prof. Tieben has been actively involved in IFoU in promoting healthy city and community design research. In 2019, he served on the scientific committee board for the 12th IFoU Conference "Beyond Resilience" in Jakarta which included activities in meeting planners and policymakers from different Indonesian communities in discussing urban regeneration issues.
Scholarly events: six in total
WUN Local Stakeholders Workshop, CUHK, 4 May 2019
H. Tieben introduced a conceptual framework of the project. Team member K. Lau presented applications of quantitative data of urban form & neighbourhood characteristics. 38 participants of 15 academic departments (including faculty members & PG students), civic groups & industries attended the event.
WUN Local Stakeholder Workshop, University of Auckland, 5 Jul 2019
Beattie L & Manfredini M. introduced a research framework. Manfredini reported research work on social media impact & privately controlled public space. 20 participants from the Ministry for the Environment, Auckland Council, Auckland Transport, NZ Transport Agency & UoA attended the event.
WUN International Workshop, University of Auckland, 14-16 Jul 2019
Project team members, local PG students & fellows gathered to share info collected from local stakeholder workshops, engaged in interdisciplinary dialogues & discuss emerging opportunities for collaborations. Activities also included guest speaker talks, group presentations & site visits.
Other
Student Exchange
Incoming student exchange to CUHK Master of Science in Urban Design program (Program Director: H. Tieben):  Ms. Sue Lee, a student from the Master of Architecture program of the University of Auckland, came to CUHK for exchange in the 1st term of 2019 (September-December, 2019). Ms. Lee was supervised by Professor H. Tieben during her exchange study at CUHK.
Academic Linkage and Collaboration
Tieben, H. Visiting Scholar, invited by Department of Architecture and Planning, University of Auckland, New Zealand, July 14-19, 2019
Who's involved
CUHK: Prof. FUNG Tung, Director, Institute of Future Cities
CUHK: Prof. Sylvia He, Associate Professor, Department of Geography & Resource Management
CUHK: Prof. Kevin Lau, Research Assistant Professor, Institute of Future Cities & Jockey Club Institute of Ageing
CUHK: Dr. Faye Ya-Fen Chan, Senior Research Fellow, Institute of Future Cities
The University of Auckland: Dr. Manfredo Manfredini, Senior Lecturer, School of Architecture & Planning
The University of Auckland: Prof. Kai Gu, Associate Professor, School of Architecture & Planning
The University of Auckland: Dr. Lee Beattie, Senior Lecturer, Director of Master of Urban Design Program, School of Architecture & Planning
The University of Auckland: Prof. Kim Dirks, Associate Professor, Department of Epidemiology & Biostatistics
The University of Sydney: Prof. Geoffrey Morgan, Associate Professor, Sydney School of Public Health
The University of Sydney: Dr. Leigh Wilson, Senior Lecturer, Ageing Work & Health Research Group, Faculty of Health Sciences
National Taiwan University: Prof. Min-Jay Kang, Associate Professor, Graduate Institute of Building & Planning
Western University: Prof. Jason Gilliland, Professor & Director, Urban Development Program, School of Health Studies