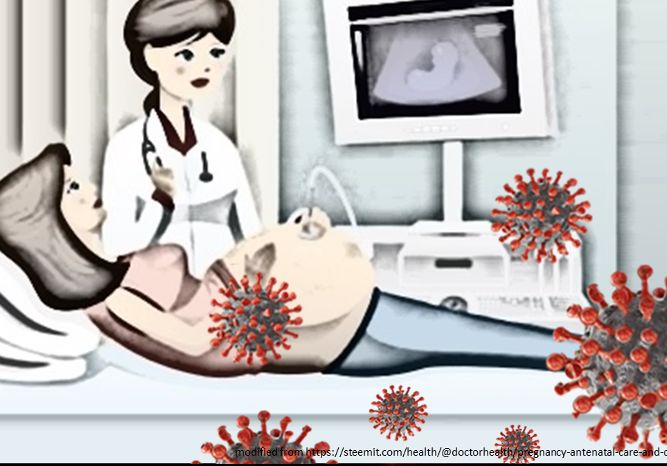 This project aims to analyse and compare the impact of the novel coronavirus disease (COVID-19) pandemic on antenatal care (ANC) provision in the Netherlands, UK, South Africa, and Ghana. The public health emergency has affected care provision at different levels across the globe, as healthcare systems faced the sudden surge of new health needs while requiring radically new ways to organise and guarantee care delivery. Attending antenatal check-ups is essential for pregnant women regardless of contingent situations and, unlike other types of care, ANC cannot be postponed.
Nonetheless, ANC provision too has suffered COVID-19-induced disruptions, with devastating maternal, newborn and child health (MNCH) consequences. Different measures have been put in place across settings to ensure the continuity of care to expectant mothers during the COVID-19 pandemic, depending on pre-existing ANC provision models, the context-specific MNCH challenges, and socio-cultural and socio-economic characteristics of the target populations. Yet, little is known about the coping strategies implemented by different countries and their ultimate impact on ANC provision.
By addressing this gap, this project aims to examine the COVID-19-induced changes in existing care protocols (policy aspects), in ANC providers' practices (nurses, midwives and gynaecologists) and their impact on patients' ANC outcomes. A comparative, quasi-experimental approach will be adopted, as a combination of secondary data search and primary data collection in four countries will allow for observing changes in policy, practice and health-seeking outcomes before and during the COVID-19 pandemic.
This project will examine the effects of the COVID-19 pandemic on ANC provision in the Netherlands (NL), the United Kingdom (UK), South Africa (SA) and Ghana (GH). In particular, this research aims to:
Project Objective 1:   
Understand the adaptions induced by the COVID-19 pandemic in ANC provision; and
Project Objective 2:  
Understand the impact of such changes on ANC indicators. The four settings are ideal to observe cross-country differences.
The project's results will identify the challenges faced by ANC provision in different countries in a pandemic situation and will offer insights into the resulting coping strategies and their impact. Ultimately, opportunities for a sustainable recovery from the COVID-19 pandemic in the context of care to expectant mothers will be identified.
Who's involved
Assoc. Prof. Elena Ambrosino, Maastricht University
Prof. Federica Angeli, University of York
Assoc. Prof. Lucia Knight, University of Cape Town
Assist. Prof. Mariama Zaami, University of Ghana