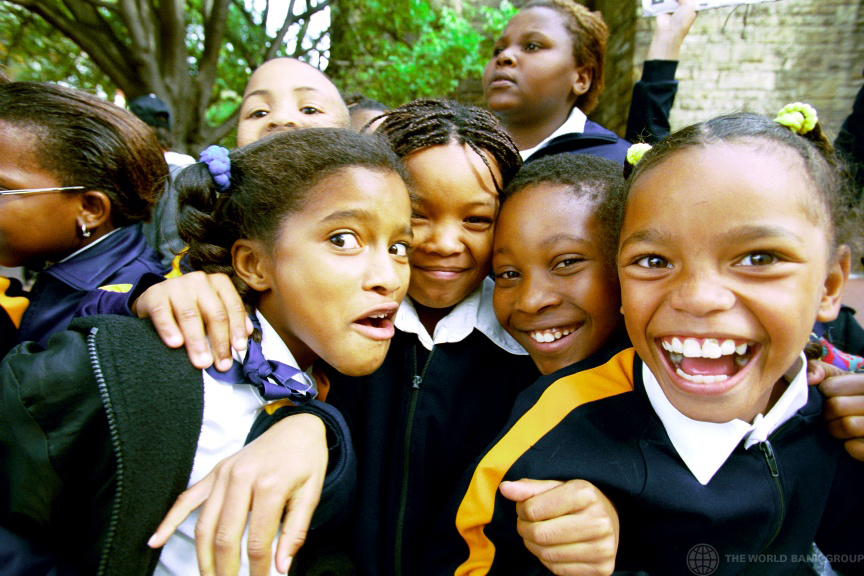 The WUN Resilience Working Group was initiated in 2014 by Prof Steve Reid who is based at the Primary Health Care Directorate, Faculty of Health Sciences, University of Cape Town and is currently made up of 16 members.
Two thematic project groups have developed which include the 'Youth Resilience Core Global Project' whose aim is to investigate the individual, family, school and community factors that promote resilience in migrant youth across cultures as well as the 'Resilience in Service Providers in Public Health Project'. Both groups are comprised of a number of linked, collaborative and cross-cutting research projects.
In addition, several projects have arisen through collaborations initiated by the WUN involving extensive networks on resilience outside of the WUN. The Centre for Resilience Research at Dalhousie University in Canada has been key in this process.
The term "resilience" is used to mean positive adaptation to significant adversity in the context of a particular population or culture. This theme is being developed in relation to both groups who aim to understand how resilience compares in young people from different cultures, and the factors that contribute to their resilience, as well as to explain why and how formal and informal service providers adjust positively to occupational adversity across time. Both groups are engaged in investigating the biological, social-ecological and psychological resources associated with resilience in different settings.
The overall aim is to use the emerging understandings to enhance support systems and design appropriate interventions.
Long-term research goals include:
Developing a deeper understanding of the biological, social-ecological and psychological resources associated with resilience in youth and professionals who promote the health of youth in different settings.
Impacting on policy, advocacy and practice that promotes resilience for both groups.
Strengthening the research capacity/capability of, and contributing to promoting economic development and social welfare in, the Newton Fund Partner country – by facilitating training and skill transfer from the UK to partner countries.
Supporting excellent research – by linking the best researchers in the UK with the best researchers in partner countries and providing support for collaborative research.
Establishing long term research links – between both partners to ensure sustainable research capacity in partner countries and benefit to the UK/SA research community in the longer term.
Ongoing priorities include strategic planning and applications for grants and funding, establishing synergies with other WUN Public Health themes including Migration and School Health, establishing an EU-based and a US-based partner, the publishing of joint publications, and re-thinking research areas to align with new WUN research themes such as Student Mental Health.
The group has to date collaborated and developed a range of new projects and proposals, completed a number of literature reviews, published a handful of journal articles, set up a New Perspectives on Resilience blog, initiated preliminary work on developing and testing resilience tools, and conducted a number of qualitative studies. Peer reviewed research outputs in accredited journals continue to be targeted as an outcome of the ongoing collaborative research.
The overall objectives of the research are to:
Determine the personal, contextual and cultural elements that support the resilience of a young person who has migrated, and under which circumstances migration creates adversity for youth.
Determine how resilience processes of youth, who experience migration as adverse, compare across different cultures and contexts.
Determine if current measures of resilience are valid across multiple cultures, contexts and within ethnic groups.
Investigate how biological, cognitive, social, emotional, environmental and cultural processes interact to support resilience over time.
Identify interventions that successfully promote positive adaptation in migrant youth.
Youth Resilience
Dr Justine Gatt based at the University of New South Wales and Neuroscience Research Australia is the coordinator of the Youth Resilience working group which includes researchers from Australia, Canada, New Zealand, United Kingdom, South Africa and China.
Studies include:
Australia/Canada/New Zealand/United Kingdom/South Africa/China study: "Resilience and mental health in migrant and non-migrant youth varying in trauma exposure: An international study across 6 countries" (coordinator: Dr Justine Gatt)
Canada/South Africa study: "Patterns of resilience among youth in contexts of petrochemical production and consumption in the global north and global south" (coordinators: Dr Michael Ungar & Prof Linda Theron)
South Africa/United Kingdom study: "Patterns of resilience among young people in a community affected by drought: Historical and contextual perspectives" (coordinators: Prof Linda Theron & Dr Angie Hart)
China/United Kingdom study: "Migration policy, welfare boundary, social integration and the health-related quality of life of children from immigrant families" (coordinators: Prof Qiaobing Wu & Prof Alan Emond)
Resilience in Service Providers in Public Health
Dr Pamela Fisher, a sociologist working in the area of health promotion at Leeds Beckett University, has been the coordinator of the Service Providers working group and will remain a collaborator on the group, however a new coordinator will be appointed in 2020. The group are engaged with 9 linked research studies. Joint papers are planned on issues of methodology, time, professionalism, compulsory community service, risk, self-directed resilience, public health, co-production, advocacy and lifecourse – each led by a different member of the group, in addition to the local papers from each country team. In addition to the country or site-specific studies, three papers have been published from this group, four papers are in progress and three projects are undergoing research.
Studies include:
 "Risk-laden working lives of women child protection Social Workers in South Africa" ed by Elmien Truter & Ansie Fouche at North-West University, South Africa. (paper in progress)
"Self-directed resilience of South African child protection Social Workers" led by Elmien Truter & Ansie Fouche at North-West University, South Africa. (paper in progress)
"Resilience and professionals/volunteers working with and supporting LGBTI youth in urban, rural and remote contexts" led by Rob Cover at the University of Western Australia. (paper in progress)
 "Extending understandings of resilience and professionalism amongst service providers in public health and social care" led by Steve Reid of University of Cape Town. (paper in progress for submission to the Journal of Health & Social Behaviour)
"Challenging concepts of time & resilience amongst service providers in public health and social care" led by Rob Cover of University of Western Australia (research in progress)
"Co-production and resilience" led by Pamela Fisher of Leeds-Beckett University (research in progress)
"Resilience amongst young doctors doing compulsory community service in South Africa" led by Steve Reid of University of Cape Town. (research in progress)
Contact details:
Youth Project Coordinator
Dr Justine Gatt
E: j.gatt@neura.edu.au
Service Providers Project Coordinator
Prof Steve Reid
Who's involved
South Africa
Professor Steve Reid, University of Cape Town
Dr Janet Giddy, Provincial Government of the Western Cape
Professor Linda Theron, North-West University
Dr Elmien Truter, North-West University
Dr Ansie Fouché, North-West University
Professor Kate Cockroft, University of the Witwatersrand
Africa
Chris Gordon, University of Ghana
George Outa, University of Nairobi
Maggie Opondo, University of Nairobi

Australia
Dr Justine Gatt, University of New South Wales and NeuRA
Professor Rob Cover, Royal Melbourne Institute of Technology University
Professor Kim Foster, Australian Catholic University
Zephyr Bloch-Jorgensen, MAP Wellbeing
United Kingdom
Dr Pamela Fisher, Policy & Strategy Advisory Government Office United Kingdom
Dr Amanda Mason-Jones, University of York
Dr Paul McFadden, Ulster University
Dr Nicola Favretto, University of Leeds
Canada
Professor Michael Ungar, Dalhousie University
 New Zealand
Dr Trecia Wouldes, University of Auckland
 China
Assistant Professor Qiaobing Wu, The Hong Kong Polytechnic University