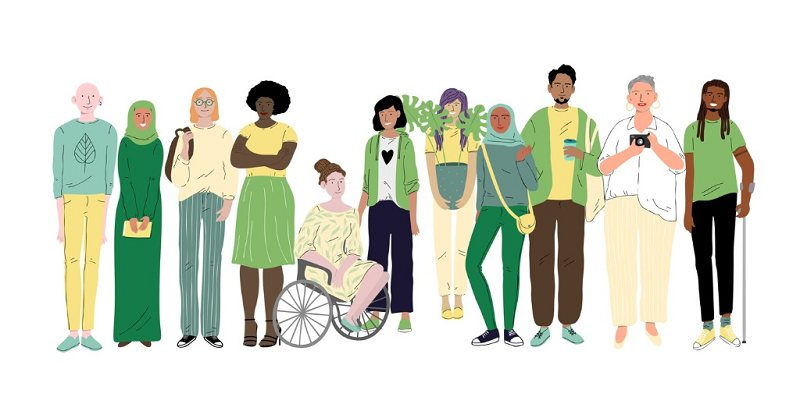 The COVID-19 pandemic has affected over 219 million people across the globe and resulted in over 4.55 million deaths. It has also contributed to higher rates of social inequities, including gender-based violence and income inequities. Pre-existing social inequities have impeded recovery from the pandemic. In response to the significant impact of inequities, policy makers are increasingly requiring researchers to draw on intersectional methodologies to address health and social inequities.
Intersectionality is a theoretical perspective regarding the influence of diverse social locations—race, ethnicity, gender, class, socioeconomic status, etc.—on a particular phenomenon. Intersectionality theory was introduced by Crenshaw (1989) to challenge the idea that race and gender are mutually exclusive categories. It conceives diverse social locations as fluid and interdependent. With an intersectionality perspective being increasingly used in research and with funding agencies now encouraging the use of intersectional theory and/or gender-based analysis plus, authors have begun to argue about its methodological weaknesses. One central weakness is its ambiguity. Misra et al (2020) addressed this weakness by highlighting key methodological tenets of intersectional methodology including oppression, rationality, complexity, context, comparison, and deconstruction. Despite these, there is a lack of understanding on intersectional methodology.
We plan to tackle this issue by examining how researchers (in both the health and social sciences) have used intersectionality in their work as it relates to the COVID-19 pandemic. Our ultimate goal is to strengthen approaches to intersectional methods and provide a clearer path towards the use of intersectional methods in social and health research, policy, and practice. We also hope to inform national and international policies based on the results of recent studies that have used intersectional methodologies during COVID 19 pandemic.
This project is comprised of three activities: (1) a scoping review of the literature on studies focusing on the COVID 19 pandemic that have used intersectionality in health and/or social science research and the results of these studies; 2) two workshops with key stakeholders, including policy makers; and 3) a webinar for graduate students on intersectionality.
Summary of expected outcomes:
Our proposed project will examine the scope of the literature on intersectional research methodologies in the context of research on the COVID-19 pandemic, including strengths and weaknesses, from an interdisciplinary perspective. Our ultimate aim is to contribute to the development of intersectional methodologies that can provide useful and consistent insights into tackling health and social inequities arising from the COVID-19 pandemic. We will also inform policy on strategies to tackle the COVID 19 pandemic among diverse populations.
Who's involved
Dr. Bukola Salami, University of Alberta
Dr. Shirley Anne Tate, University of Alberta
Dr. Natasha Hurley, University of Alberta
Dr. Denise Spitzer, University of Alberta
Prof. Linda C Reif, University of Alberta
Dr. Carla Hilario, University of British Columbia Okanagan
Dr. Salima Meherali, University of Alberta
Ms. Carolyn Carpan, University of Alberta
Ms. Thane Chambers, University of Alberta
Dr. Maud M Perrier, University of Bristol
Dr. Tseng Hsun Hui, National Cheng Kung University
Dr. Eléonore Lépinard, University of Lausanne
Dr. Tim Huijts, Maastricht University
Dr. Joya Misra, University of Massachusetts Amherst
Dr. Daniel Holman, The University of Sheffield
Dr. Valentina Cardo, University of Southampton
Dr. Hannah Roche, University of York
Dr. Encarnación Gutiérrez Rodríguez, Justus-Liebig-Universität
Dr. Glenda Bonifacio, University of Lethbridge
Dr. Jacqueline Gahagan, Mount Saint Vincent University
Prof. Reiko Ogawa, Chiba University