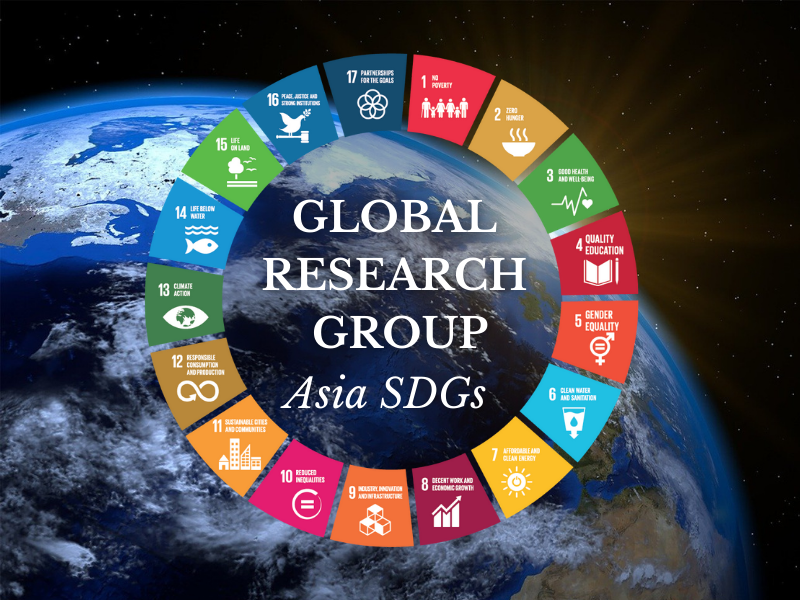 The Global Research Group – Asia SDGs is initiated by National Cheng Kung University (NCKU) with the support of WUN. The purpose of the Group is to promote, implement, study, and compile the best practices related to SDGs (Sustainable Development Goals). The Group commits to facilitating and inspiring more in-depth and thought-provoking case studies of SDG practices in Asia.
We expect to promote more innovative and collaborative SDG practices in Asia and analyze SDG-related academic research applications and innovative praxis involving industry, government, and society. In addition, the Group works to nurture international SDG collaboration teams to cooperate with different stakeholders which in terms to realize the essence of SDG in our research and daily practices.
By providing a supportive network of scholars and researchers, we aim to build a platform for researchers from different regions to share views and exchange perspectives and eventually produce thorough and comprehensive solutions to the SDG-related problems facing Asia.
In 2021, the Global Research Group – Asia SDGs has a total of 11 collaborative SDGs research projects run by 58 researchers from 20 institutions across 11 countries, focusing on four different Sustainable Development Goals, including SDG 3 Good Health and Well-being, SDG 6 Clean Water and Sanitation, SDG 7 Affordable and Clean Energy and SDG 13 Climate Action. This research group brings together members of the WUN network and institutions in Asia to realize greater benefits and positive impacts of SDGs as well as to fulfill university social responsibility (USR).
This research group works toward the following visions:
Global Partnership
International network across different countries and organizations
Collaboration with academia, industry, and government & society
Solutions & Best Practices
Integration of various perspectives
Ideation of comprehensive insights through multilateral collaboration
Generation of practical approaches to solving critical issues in the Asian region
SDGs Database Hub
Collection of relevant information, including research data, solutions, practices, etc., to be stored in the SDGs Database Hub
Sustainability
Convenient access of data from the SDGs Database Hub to ensure the continuity of the fruits of researches
Visit the project website for more information. 
Who's involved
Principal Investigators in the Global Research Group – Asia SDGs:
Prof. Chung-Ying Lin, National Cheng Kung University (NCKU)
Prof. Li-Chuan Lin, National Cheng Kung University (NCKU)
Prof. Li-Fan Liu, National Cheng Kung University (NCKU)
Prof. Yan-Shen Shan, National Cheng Kung University (NCKU)
Dr. Apramita Devi, National Cheng Kung University (NCKU)
Prof. Tsair-Fuh Lin, National Cheng Kung University (NCKU)
Dr. Falk Schneider, National Cheng Kung University (NCKU)
Prof. Li Wang, National Cheng Kung University (NCKU)
Prof. Watchareeya Kaveevivitchai, National Cheng Kung University (NCKU)
Dr. Angeliki Papadaki, University of Bristol
Prof. Mohammed Mehdi Farid, The University of Auckland