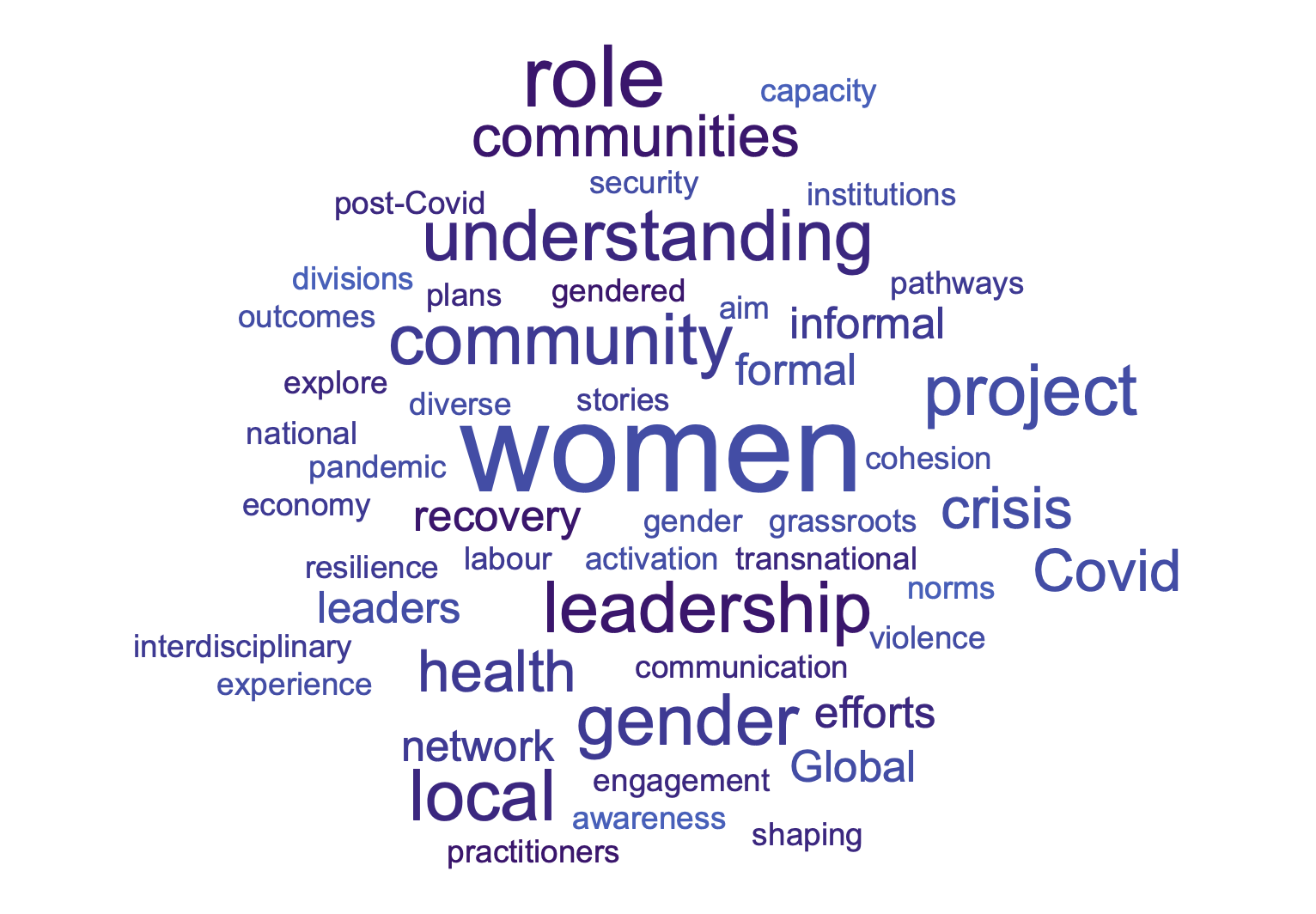 This interdisciplinary project examines women's role as leaders in the context of Covid-19 across both the Global North and Global South. By exploring the role of women in capacity-building efforts, it will generate a greater understanding of the potential for women's role in leading a post-Covid recovery.
The main aim of this project is to establish a network of scholars and practitioners working in the area of gender, security, and public health. Through women's experience of leadership in different settings, it will produce a better understanding of communication pathways between formal institutions, local communities and grassroots organisations.
Covid-19 has brought to the surface the impact of gender norms, divisions of labour and gender-based violence on health outcomes. This project thus seeks to widen our understanding of gender in the community efforts to manage Covid-19. Additionally, it evaluates the impact of recovery plans through individual women's stories of leadership in the context of the ongoing crisis.
Understanding women's activation and engagement at the local level and establishing contact with national, transnational and local organisations creates important platforms for including women as social, political and economic actors.
Our network will explore different ways to understand the role of gender in shaping formal and informal approaches to managing the pandemic. Through the prism of women's leadership, we will examine the many ways in which women have supported their local communities through this crisis.
The focus is not on women's "different" leadership style, but on the impact of women's position in different communities on their role as informal community officers and "public health managers". The project will showcase the work of individual community leaders in their diverse settings, thus raising awareness of the unpaid gendered work that maintains community cohesion and resilience at times of crisis.
Who's involved
Jennifer Curtin, University of Auckland
Kasia Czabanowska, University of Maastricht
Dong Dong, CUHK
Jean Grugel, University of York
Toni Haastrup, University of Stirling
Valia Kalaitzi, Maastricht University
Annick Massselot, University of Canterbury, Christchurch
Denise Spitzer, University of Alberta
Charlotte Wrighley-Asante. University of Ghana
Katharine Wright, Newcastle University)