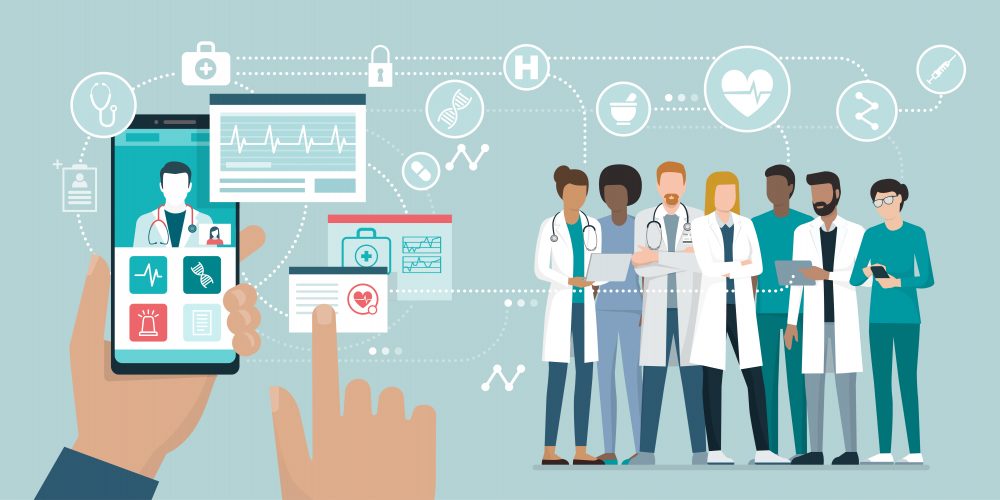 Our research network draws on three distinct cultural and institutional scenarios to identify ways in which digital healthcare can help develop more sustainable approaches to deal with post-pandemic urgent health needs and contribute to more resilient and equitable healthcare systems.
We focus on Non-Communicable Diseases (NCDs), the major cause of death in the world,  80% of deaths occurring in low and middle-income countries, as NCD care has been seriously affected by the COVID-19 pandemic due to displacement of focus to tackling the infection, avoidance (by patients) or interruption (by providers) of regular or emergency clinical encounters and higher risk of severe COVID for those with chronic diseases.
Telehealth and digital healthcare emerge as major alternatives to maintain and improve health care during this period, and in the post-COVID era.  Strengthening the capacity of local healthcare systems, in particular in developing countries, is an important step in risk reduction and management of actual and prospective national and global health risks.
Digital health is revolutionising healthcare and offers an unprecedented opportunity to transform the healthcare sector and stimulate healthy socio-economic growth. These technologies can be most effectively used if we could build a global digital health community around them: a community that will come together to prioritise resources in areas of most need, share best practices, help build capacity, accelerate and adopt digital health solutions at all levels. We propose to build a multidisciplinary network of researchers from three continents (Europe, South America, and Africa) to evaluate the current practices in digital health in NCDs and to propose a framework for future developments.
We will conduct our research under the framework of the implementation science, the scientific study of methods and strategies that facilitate the uptake of evidence-based practice and research into regular use by practitioners and policymakers. The field of implementation science seeks to systematically close the gap between what we know and what we do (often referred to as the know-do gap) by identifying and addressing the barriers that slow or halt the uptake of proven health interventions and evidence-based practices.
This research group works towards building:
A map of the digital healthcare experiences in our 3 participating WUN universities
A map of key research area strengths and programs using digital intervention in non-communicable diseases.
A questionnaire to evaluate the experience of health professionals with digital health tools to measure usability, satisfaction, and the impact of the digital systems.
Who's involved
Professor Antônio Luiz Pinho Ribeiro, Universidade Federal de Minas Gerais
Dr Milena Marcolino, Universidade Federal de Minas Gerais
Dr Zilma Reis, Universidade Federal de Minas Gerais
Professor Wagner Meira, Universidade Federal de Minas Gerais
Professor Adriana Silvina Pagano, Universidade Federal de Minas Gerais
Dr Raquel Oliveira Prates, Universidade Federal de Minas Gerais
Dr Thiago Castro Ribeiro, Universidade Federal de Minas Gerais
Dr Evandro Cunha, Universidade Federal de Minas Gerais
Dr Seth Kwaku Afagbedzi, University of Ghana
Dr Samuel Dery, University of Ghana
Dr Frances Baaba da-Costa Vroom, University of Ghana
Dr Chris Guure, University of Ghana
Professor James Batchelor, University of Southampton
Dr Michael Head, University of Southampton
Dr Kenny Brackstone, University of Southampton