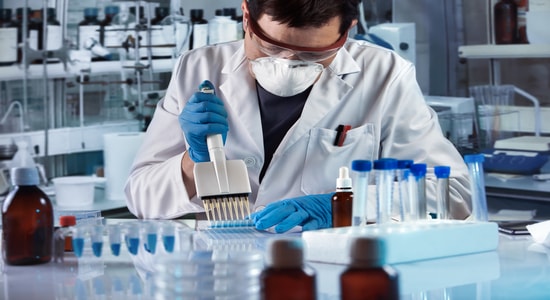 This project aims to develop a modified droplet digital PCR (ddPCR) assay for clinical diagnosis and environmental detection of RNA of coronavirus SARS-CoV-2 which is responsible for the COVID-19 pandemic.
COVID-19 is highly transmissible through respiratory droplets, faeces, and contaminated objects. Due to the lack of effective therapeutics and vaccines for eradicating COVID-19 at present, effective and efficient diagnosis is a key strategy in controlling the spread of COVID-19 worldwide. Given the sensitivity and specificity of existing detection assays vary, there is an urgent need to develop a reliable diagnostic assay for SARS-CoV-2, particularly tackling the problem of false test results and identifying silent patients.
The PI will maximize ddPCR assay sensitivity with sets of primers and probes covering multiple Open Reading Frames (ORF) of SARS-CoV-2 to rule out false test results as much as possible, so as to establish a detection assay for COVID-19 with better performance than current reverse transcription quantitative polymerase chain reaction (RT-qPCR). Furthermore, samples will be collected from various sites to enhance detection rate. In addition to clinical samples, ddPCR assay will be developed for detection in surrounding objects and environment for identification of contaminated area and alternative routes of transmission.
Who's involved
University of Cape Town: Prof. Ntobeko Ntusi, Chair, Department of Medicine
The University of Sydney: Prof. Dominic Dwyer, Clinical Professor of Medicine (Immunology & Infectious Diseases), Westmead Clinical School