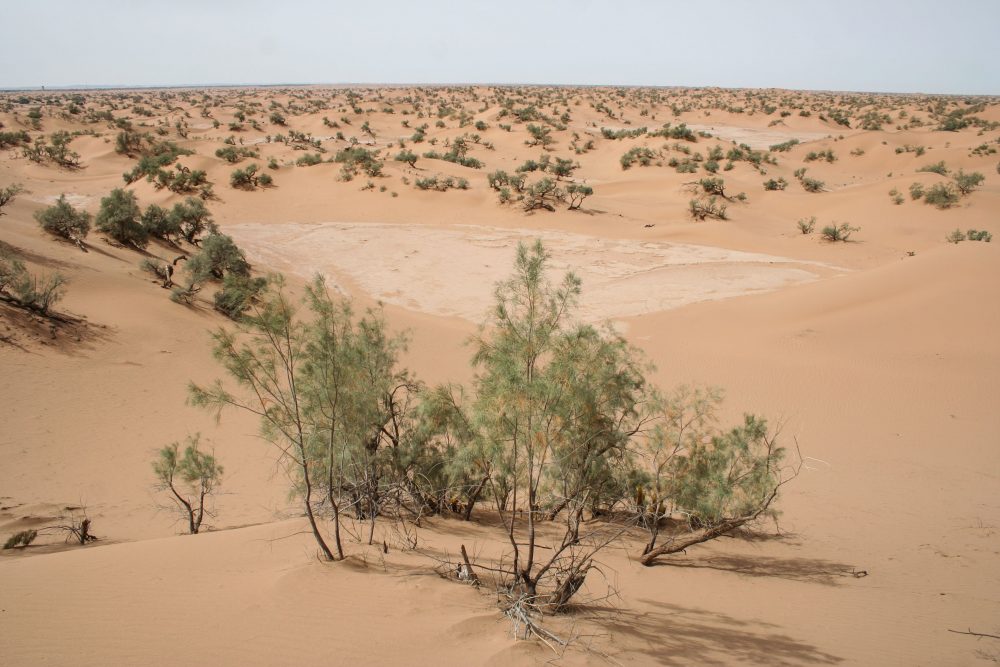 As a primary form of cultural heritage (or the matrix within other forms of heritage find their place in the world), cultural landscapes have the potential to play a major role in climate change resilience – from migration and displacement to traditional knowledge, maintaining ontological security and beyond.  This project, which engages WUN partners and ICOMOS-ISCCL collaborators, develops a review of the current literature and identifies both the strengths of cultural landscape resilience, and areas of additional research needed.
Disasters will have an increasing effect on the world's population (Collette 2007), particularly with increase of climate change impacts (ICOMOS CCHWG 2019; Jigyasu 2010). From the wildfires in Australia, Brazil and the west coast of the US, to the effects of hurricanes and typhoons, recent disasters have had a devastating effect on people, their communities, and their environments. Many of these disasters result in displacement, but how people respond to disasters, and the rate at which they recover, is substantially influenced by both their culture and their cultural heritage (Shrotyia 2013).
Culture and heritage impacts all aspects of society, particularly attachments to place in the forms of tangible and intangible heritage and social cohesion (Gu and Ryan 2008; Abunasser et al 2015). While the direct effects of climate change are beginning to be studied in areas such as building conservation, archaeological resources (Blankholm 2009; Howard et al. 2008; Howard 2013; Chapman 2002) World Heritage sites (Collette 2007), and the World Heritage Convention itself (Terrill 2008), what is currently missing in the discussion of cultural resilience is an analysis of the impacts of cultural heritage on landscapes, both urban and rural.
Cultural landscapes are the medium of heritage:
1. as the manifestation of place and place-making in communities; and
2. the attitudes, values and practices that govern a culture and are reflected in its land and urban patterns (Hunter 2008; Rottle and Alberti 2008).
Cultural landscapes are critical to the security and identification people seek under the trauma of disasters, also termed ontological security (Giddens 1991). Incorporating an awareness of culture and the physical manifestations of cultural landscapes in the disaster planning and relief process is a key aspect of a sustainable and adaptable relationship between humans and their natural environments (Baden and Baldwin 1995).
This project will complete a thorough review of the current literature to identify the understanding of the nexus between climate change and cultural landscapes. The results of the review of the literature, and its analysis into a policy white paper, will result in a document that can serve as the basis for the development of international heritage policy, and outline critical needs for future research. The results of the research will also be published in scientific journals oriented on the one hand to sustainability and climate change, and on the other to heritage management.
References
Abunnasr, Yaser, Elisabeth M. Hamin and Elizabeth Brabec. 2015. "Windows of Opportunity: Addressing Climate Uncertainty through Adaptation Plan Implementation," Journal of Environmental Planning and Management 58(1): 135.
Baden, John A. and Peter L. Baldwin. 1995. "How Property Rights Account for Environmental Sustainability," Human Ecology Review 2(1): 22
Blankholm, H. P. 2009. "Long-Term Research and Cultural Resource Management Strategies in Light of
Climate Change and Human Impact," Arctic Anthropology 46(1-2): 17.
Chapman, Henry P. 2002. "Global Warming the Implications for Sustainable Archaeological Resource
Management," Conservation and Management of Archaeological Sites 5(4): 241-245.
Colette, Augustin. 2007. Case Studies on Climate Change and World Heritage. UNESCO World Heritage Centre.
Giddens, Anthony. 1991. Modernity and Self-Identity. Self and Society in the Late Modern Age. Cambridge: Polity.
Gu, Huimin and Chris Ryan. 2008. "Place Attachment, Identity and Community Impacts of Tourism—the Case of a Beijing Hutong," Tourism Management 29(4): 637.
Howard, A. J., K. Challis, J. Holden, M. Kincey and D. G. Passmore. 2008. "The Impact of Climate Change on Archaeological Resources in Britain: A Catchment Scale Assessment," Climatic Change 91(3-4): 405.
Howard, Andy J. 2013. "Managing Global Heritage in the Face of Future Climate Change: The Importance of Understanding Geological and Geomorphological Processes and Hazards," International Journal of Heritage Studies 19(7): 632.
Hunter, Mary Carol. 2008. "Managing Sense of Place in Transition: Coping with Climate Change," Places 20(2): 20.
ICOMOS Climate Change and Heritage Working Group. 2019. The Future of Our Pasts: Engaging cultural heritage in climate action. Paris: ICOMOS and the Center for Heritage and Society.
Jigyasu, Rohit. 2010. "Urban Cultural Heritage for Sustainable Resilience: Case of Patan in Kathmandu Valley, Nepal." In Urban Risk Management South Asia – Launch of Global Campaign on Making Cities Resilient, 08 to 09 June 2010, edited by I. Davis, 120-30. New Delhi: SAARC Disaster Management Center. Rottle, Nancy and Marina Alberti. 2008. "Climate Change and Place," Places 20(2): 4.
Shrotryia, Vijay Kumar. 2013. "Culture, Gross National Happiness and Disasters: Strategies for Preparedness and Management of Disasters in Bhutan," Journal of Integrated Disaster Risk Management 3(3): 170.
Terrill, Greg. 2008. "Climate Change: How Should the World Heritage Convention Respond?," International Journal of Heritage Studies 14(5): 388