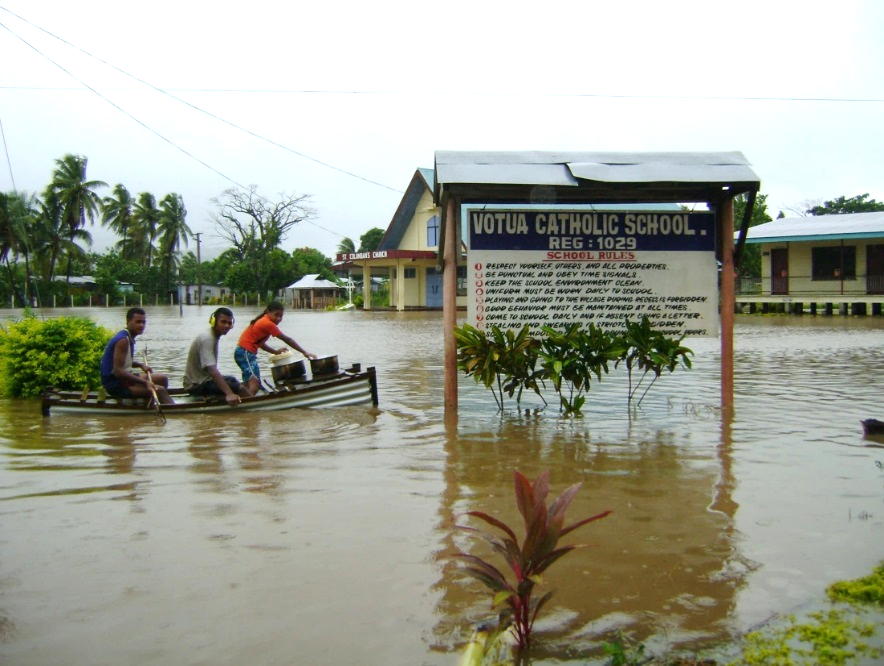 Photo: courtesy of Vanua Votua, Fiji.
According to the Internal Displacement Monitoring Centre, globally more than 24 million people were displaced annually between 2008 and 2018 due to climate-related hazards, within and across borders. Large-scale migration in response to sudden-onset climate-related disasters and slow-onset environmental degradation and sea-level rise will place increased pressure on livelihoods, public health systems, infrastructure, and social services.
This area of research requires attention to complex drivers as climate-induced reasons for migration interact with social, gendered, economic, and cultural contexts that produce diverse populations that either embark on uncertain migration trajectories or are unable to migrate.
Our consortium of WUN academics and WUN+ partners will contribute to a better understanding of when, where, how, and at what scale climate-induced migration takes place in different world regions. It will do so through a structured analysis of existing studies on this phenomenon, a systematic stock-taking of available research expertise across WUN members, and a global analysis of policy and legal frameworks pertaining to climate-induced migration.
The findings are expected to help inform policy measures in the field of international and internal migration and improve legal frameworks at the national and international level for the protection of so-called climate migrants.
The activities of the research consortium are supported by a series of virtual meetings, thematic sessions at major conferences, and a virtual writing workshop.
Research outputs envisaged are a guest-edited special issue in a high-impact international journal and an edited book collection with a reputable publishing house.
In the medium term, it is envisaged to develop a "WUN Research Network for Global Climate-Induced Migration" that will operate under a combination of external and internal funding arrangements.
Who's involved
WUN+ partners
Professor Annica Kronsell, University of Gothenburg
Dr Andréas Litsegård, University of Gothenburg
Prof Björn Vollan, Philipps-Universität Marburg, Germany
Dr Frank Laczko, International Organization of Migration (Berlin)
Susanne Melde, International Organization of Migration (Berlin)
Sieun Lee, International Organization of Migration (Bangkok)
Professor Elizabeth Brabec, University of Massachusetts Amherst
Dr Masami Tsujita Levi, National University of Samoa
Dr Anita Latai Niusulu, National University of Samoa
Professor Petra Tschakert, Curtin University
Dr Natasha Pauli, The University of Western Australia