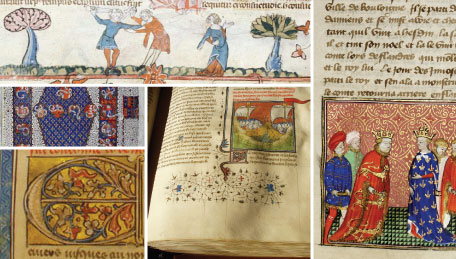 The Co-operative for the Advancement of Research through a Medieval European Network
CARMEN links research institutions, universities, interest groups and individuals with a common scholarly interest in the study of the Middle Ages. It encompasses scholars from all continents to create an open and truly international platform for co-operation in the field of medieval research. More specifically the network does the following:
brings medievalists, scholars and outside specialists together to form international collaborative projects and research-related activities;
helps identify large-scale international research funds and grants, and helps research groups apply for such funding;
helps instigate and co-ordinate the international networks behind research projects and facilitate communication;
helps shape the research environment for medievalists by identifying funding opportunities (national, international, private) and new research trends;
regularly distributes information about funding and job openings for medievalists.
Research projects
CARMEN supports projects which develop fundamental research and which address global challenges facing our societies today and welcomes ideas for projects from every field of Medieval Studies. Recent projects supported by CARMEN have included:
Cultural interaction and diversity
Cultural memory
Religion and society
The nature of health, well-being and welfare
Representation of the past today and its function for modern group identity
Basic research on medieval cultures