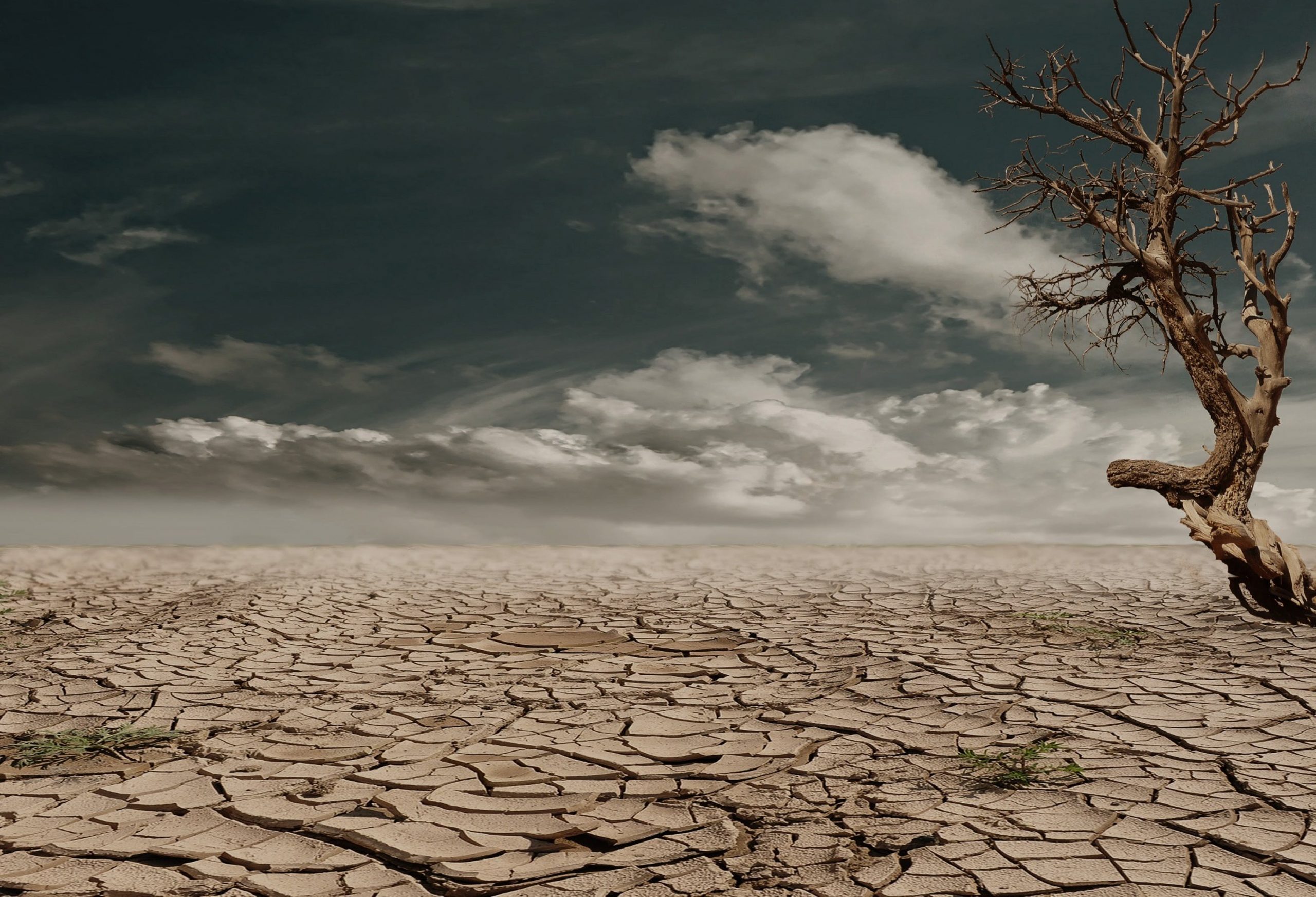 Global temperatures are rising at a rate of ~0.15-0.20°C per decade. Recent strings of record-breaking heatwaves and an increase incidence of drought, have affected crop production across the planet. As world population rises and available arable land decreases, it is imperative to address the threats imposed by climate change on food security at the regional and global scales.
The decline in crop productivity and quality is primarily due to extreme temperatures and water deficit conditions in a number of areas of the globe. Heatwaves and droughts are becoming more common and impacting regions which had not previously experienced such warm temperatures.
Regions of Asia and Sub Saharan Africa, which are largely dependent on agricultural subsistence, are projected to be worst hit by heat and drought, leading to significant crop losses. The effects on crops are complex influencing multiple developmental processes and also by speeding the browning and spoilage of fruits and vegetables post-harvest. Solutions at the global scale require the work of multidisciplinary teams and be designed to fit the conditions of multiple countries.
The purpose of the network is to build cross-disciplinary activities around these issues, to facilitate knowledge exchange and to develop projects that mitigate the effects of heatwaves and droughts on food production, supply and consumption across countries and continents. This consortium will identify research priorities, assisted by invited researchers from Low and Middle-Income Countries, by relevant industries and international funding agencies.
In our team we have researchers with expertise in crop physiology, pathology, breeding, molecular biology, agronomy, atmospheric chemistry and pollution, crop-climate modelling and food safety. This places us in a unique position to work collaboratively to develop stress-resilient crops and sustainable systems for their production, delivery and safe consumption.
Who's involved
University of Alberta – Prof Jocelyn Ozga
University of Auckland – Dr Viji Sarojini
Chinese University of Hong Kong – A/Prof Amos Tai, Prof Hin-Ming Lam
ICRISAT – Dr Rajeev Varshney
Southwest University – Prof Xinhua He
University of Birmingham – Prof Christine Foyer
National Cheng Kung University – Prof Hsiu-Ling Chen  
University of Massachusetts Amherst – Prof Om Parkash
Universidade Federal de Minas Gerais – Prof Leidivan Almeida Frazão, Prof Helder dos Anjos Augusto, Prof Ângela Maria Quintão Lana
University of Leeds – Dr Marcelo Galdos, Dr Laura Dixon, Rakesh Tiwari
University of Sheffield – Prof Julie Gray, Prof William Quick, Dr Christian Voigt, Dr Lisa Smith
University of Southampton – Dr Mark Chapman
Zhejiang University of China – Prof Jinsong Bao, Prof Xiaowei Wang, Prof Zengrong Zhu
University of Western Australia – Dr Mick Considine, Prof Kadambot Siddique, Prof Wallace Cowling, Prof Graeme Martin
University of York – Prof Lisa Emberson