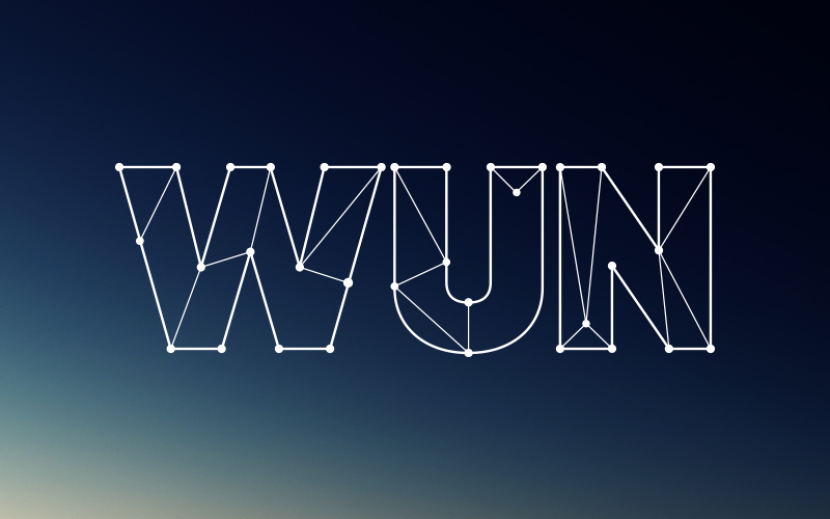 David Hickman, from the University's Department of Theatre, Film and Television (TFTV), photographed, directed and produced three episodes of Slavery: A 21st Century Evil, an eight-part documentary series investigating and exposing the brutal reality of modern slavery.
In addition, some of the postproduction work on the series has been carried out at the superb professional production facilities at TFTV, a new £30 million building, which is part of the University's £750 million campus expansion at Heslington East.
Presented by Somali-born journalist Rageh Omaar,Slavery: A 21st Century Evil has been shot across three continents and explores why this age-old evil persists and what can be done to end it.
"Today 27 million men, women and children are held, sold and trafficked as slaves throughout the world," says Rageh Omaar. "That's more than double the 12.5 million Africans who were taken into slavery during several centuries of the Atlantic slave trade. This is a trade worth $32 billion a year, a trade that refuses to die and remains the most prolific evil in the world today."
David Hickman, a full-time academic at York, filmed in Pakistan, Haiti and India this summer, with the first of his episodes on bonded labour slaves in Pakistan being broadcast on 24 October. His later episodes will focus on child slaves in Haiti and bridal slaves in India.
He says: "The series is not just about exposing the problems. An important point of the series is to ask the biggest question of all: How do we stop this? There are different answers depending on the form of slavery. We are really there to try and change international opinion and put more pressure on agencies to act."
The final episode of the series will be an open public debate which will discuss how the modern slave trade can be targeted.
Series producer Tim Tate says: "Slavery: A 21st Century Evil reveals uncomfortable truths about the role of slave labour in modern life, like the way some of the food on the shelves of supermarkets has been harvested by slaves, or the use of slave labour to produce many of the goods consumers throughout the world take for granted.
"It's also a challenge to governments throughout the world. There has never been an easier time to rid the world of slavery, but we live in a world where a top lawyer charges £3,000 per hour and a slave can be bought for £55 or less."
David Hickman worked for Anglia Television for 12 years as a researcher, associate producer and producer/director, before running his own production company and working as a freelance documentary filmmaker. His recent work has included Race and Intelligence: Science's Last Taboo, broadcast by Channel 4, and a five-part history drama-documentary series for German broadcaster ZDF, Holy War.
He won the Grand Jury Prize at the Sundance Film Festival for the cinema-released A Brief History of Time, which he produced, and his productions have won two Emmys. He joined the University of York in October 2009.
Although each episode for the slavery series was challenging to make, Pakistan made the greatest impression on David Hickman.  "I know Pakistan pretty well because I have filmed there a number of times before," he says. "However, security is a big problem at the moment. Most nights there were three men in police uniforms outside my hotel door with loaded AK-47s and there had been a recent spate of kidnapping of Westerners.
"We were also investigating an issue which is very sensitive in Pakistan – bonded labour. We were filming men, women and children as young as eight, working long days in blinding heat in brick kilns in rural Punjab. It was 46°C while we were there and the kilns were 1500 degrees, so they really were absolutely brutal working conditions. Despite the situation being also politically problematic, we were able to observe very close up the families trapped in the brick factories, and record their own stories of life in bonded labour."
The filming in India centred on bride trafficking, which the York academic says many Indians deny exists, even though the documentary shows it is becoming a serious problem. In Haiti, he tells the story of a system of child labour – Restavek – which has been in existence since the country gained independence.
"Restavek was originally designed – so the argument goes – to bring poorer rural children into cities for a better life," he says. "However, especially since the earthquake which was devastating, children have been moving from the rural hinterland into city slums and becoming slave labour. Haiti is a society where education is seen as one of the greatest prizes, but these children are being completely denied an education as well as any family life. Restavek is a taboo term, with many claiming it no longer exists, but the reality is up to 300,000 children are trapped in this system." 
The episode on bonded labour slaves in Pakistan, part of the series Slavery: A 21st Century Evil, can be seen from 24 October at the following times: Monday: 2230, Tuesday: 0930, Wednesday: 0330, Thursday: 1630. For further information visit http://english.aljazeera.net/programmes/slaverya21stcenturyevil/
Development of the new TFTV building, which forms part of the completed £200m first phase of the University's new Heslington East development, has been supported by investment from the European Regional Development Fund (ERDF) in Yorkshire and the Humber, part of a major infrastructure project led by Science City York to extend the assets and strategic potential of York as a leading centre for science and innovation.
ENDS
Notes to Editors:
For further information on the University of York's Department of Theatre, Film and Television (TFTV) visit www.york.ac.uk/tftv