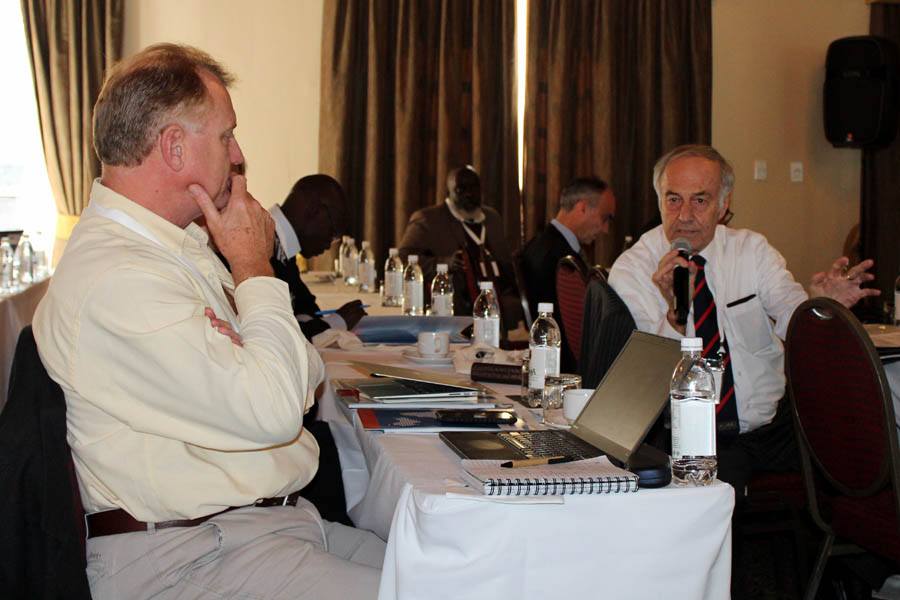 Last week, a new Research, Knowledge and Information Community (RKIC) was launched during ACU SARIMA Conference 2015 held in Johannesburg. The community is part of the Association of Commonwealth Universities' (ACU) series of new special interest groups, and will connect university staff who support but don't directly engage in the research process, such as libraries/ information and research management/administration.
The RKIC is the second of the ACU's member communities, which includes the ACUEngage Community for university staff involved in community engagement and outreach. Another community, the ACU Internationalisation Community, will launch in June 2015 for university staff involved in areas such as student/staff mobility, international campuses, and internationalisation of curricula/research. The communities are free to join for staff and students from the ACU's over 500 member universities.
Speaking at the conference under the theme of Research and Innovation for Global Challenges, ACU Director of External Engagement, Joyce Achampong, said the new communities will enable university colleagues to engage with one another on the basis of shared professional interests.
"This issues-based approach, addressing key institutional challenges, aims to provide platforms to showcase good practice and actions to help members grow their activities in a variety of interconnected areas, better reflecting the university of today," said Ms Achampong.
WUN Executive Director John Hearn, who is a member of the community's steering committee, said it will be a valuable resource for knowledge transfer and exchange.
"Having the opportunity to speak with each other, to share what works and what doesn't and put creative thinking to the community, is vital in this globalised world—not just with partners we have but also those who aren't already there, who you can meet," said Professor Hearn. "When you think of the challenges in some developing countries and developed countries, they are just the same in different contexts. We need to stretch our imaginations and be part of that."
The primary platform for the community is its website, which features news and blogs, as well as forums where users can seek advice and connect with others working in similar areas. The community also has its own magazine titled Realising Research, which features articles and reports on industry developments.
The community's steering committee will meet virtually four times a year to brainstorm issues, ask questions and pose ideas. Ms Achampong said the community will also work with external partners in order to maximise its impact.
"We will also work with organisations like the Association of African Universities and the Worldwide Universities Network to get the information out there. That's how we will keep the community alive," said Ms Achampong.
A version of this article was originally published by University World News.