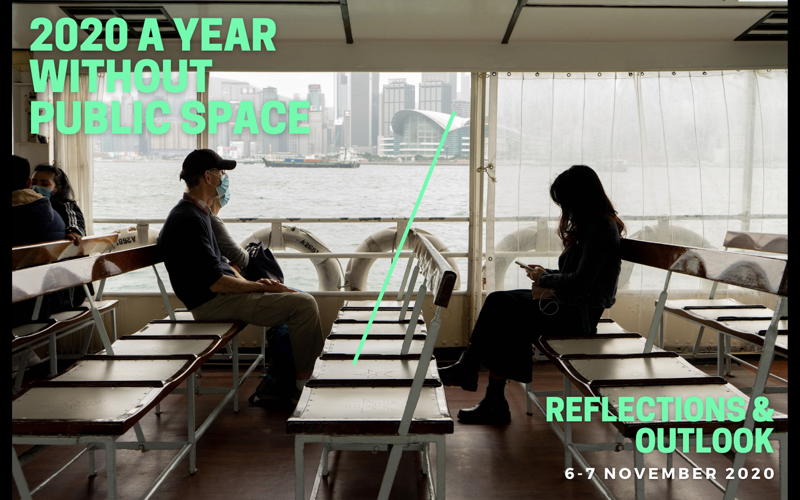 A WUN Interdisciplinary Research Group, focusing on how to make public spaces work best for local communities in sustainable and healthy cities, has radically altered their research activities following the pandemic. As a result, they are hosting an international symposium entitled "2020 A Year Without Public Space: Reflection and Outlook" to reflect on this new direction. WUN Executive Director Peter Lennie and Chair of Global Higher Education and Research Global Challenge Chair Jose Escamilla contribute to the panel entitled "Campus as Public Space in the Age of Pandemics."
COVID-19 completely changed our world, our work and education structures, and the routines of our daily life. Living in lockdown has also changed the nature of public space, as for the first time we have been excluded from it. Simultaneously, new spaces have emerged, bike lanes, pedestrianized zones, pop-up installations, eateries, and street stalls have materialised in many cities. This WUN collaboration lead by CUHK's School of Architecture, in partnership with the University of Sydney and the University of Auckland, has commenced a cross-country and cross-sector study to explore this dynamic context. 
In parallel, Hendrik Tieben (CUHK) and Luisa Bravo (City Space Architecture) jointly developed and curated the initiative "2020: A Year without Public Space under the COVID-19 Pandemic". The initiative hosted 20 webinars inviting experts and practitioners to share their experiences and insights on extensive topics related to public space.Coming to the end of 2020, this international symposium "2020 A Year Without Public Space: Reflection and Outlook" is the culmination point of both initiatives, as well as an opportunity to look back, reflect and plan ahead for 2021, particularly in the aspects of Cities & Health, Digital Public Space, Innovative & Creative Approaches, and Campus as Public Space. 
The symposium events are on the 6 and 7 November. Learn more and register at https://www.publicspace-covid19.com/.