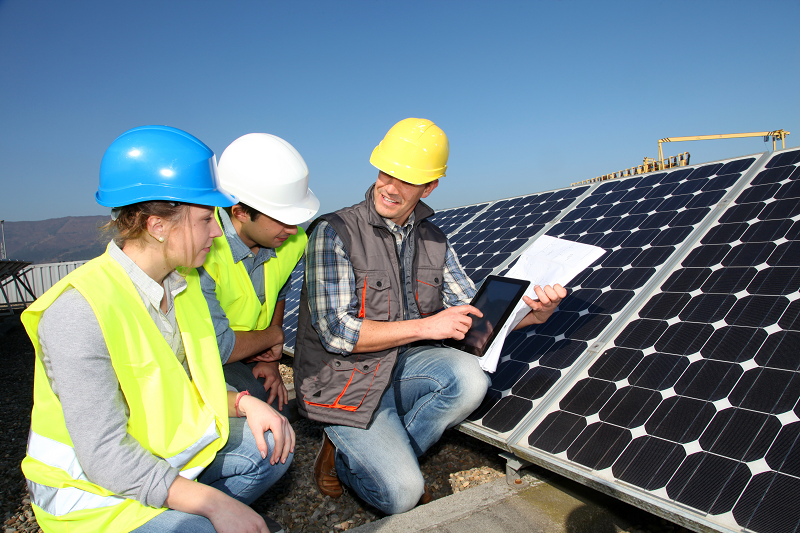 When people think of a university, I doubt they picture anything like our University of Sheffield AMRC Training Centre. A few miles away from our central campus, it is located on the now transformed site of the infamous Battle of Orgreave at the heart of an Advanced Manufacturing Park. Its students do not study in traditional lecture theatres – they are employed by companies, from multinational firms to SMEs, and learn their skills on a factory floor. The AMRC Training Centre provides apprenticeships – and, although different to the education we provide to our degree students, the work that takes place there is just as important.
Research intensive universities are known for offering excellent research-led teaching and working with employers to ensure courses provide students with the skills businesses need. However, we know that studying a degree is not the only pathway to a successful career. That is why, at the University of Sheffield, we provide young people with an alternative route to higher education. We offer vocational qualifications of the very highest quality and are proud that, over the last seven years, our AMRC Training Centre has trained 1,500 apprentices working for more than 300 companies. These apprentices have opportunities at different levels, from fundamental skills training through to degree-level study.
Not only do apprenticeships benefit the young people who embark on them, they also allow universities to form stronger partnerships with industry. Our AMRC Training Centre is one of the reasons that Boeing and McLaren Automotive chose to open new manufacturing facilities in Sheffield. The ecosystem we have created – bringing together research, innovation and degree and vocational education – has been a powerful magnet for inward investment and has allowed us to collaborate more effectively with companies. Businesses need talent with a breadth of skills, which can be provided through graduates and apprentices.
Apprenticeships are also critical in helping universities to deliver their civic mission.  When the University of Sheffield was founded, one of its aims was to bring the highest level of education within the reach of the child of the working man. Vocational education provides an alternative route for those who may not have previously thought university study was an option for them. The AMRC Training Centre is one of our University's greatest civic endeavours – 82 per cent of our apprentices are from the most disadvantaged postcodes in the South Yorkshire region. Apprenticeships are the engine room of social mobility, and we are proud that we have been able to bring opportunity closer and raise ambition.
At the University of Sheffield, we do not just offer manufacturing apprenticeships. Our Health Sciences School trains nurses and nursing associates, bringing critical skills for hospitals, GP surgeries, hospices and nursing homes across the region. Its students study at a world-leading and internationally excellent university while gaining the real-life, invaluable experience of working in the community and supporting patients across Sheffield, Doncaster, Rotherham and Bassetlaw. Their work has a significant impact on people's lives in our communities and beyond, and that is ultimately what we are trying to achieve through all our activities.
Professor Koen Lamberts
President & Vice-Chancellor
The University of Sheffield